BUY STUFF AND SUPPORT AMP!
A percentage of every Amazon purchase made after clicking on this link is donated to AMP. An easy and fun way to show support. Happy shopping! Or click here to make a tax deductible donation to AMP.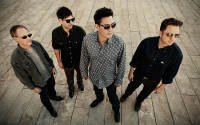 Big Head Todd & The Monsters
Mike Doughty
Time: 7:30pm Day: Tuesday Doors: 6:30pm Ages: All Ages
This Event Has Ended
Tickets cost $30, $36, $42 and $49 (plus applicable service charges).  They are also available from the Lensic Box Office (505-988-1234).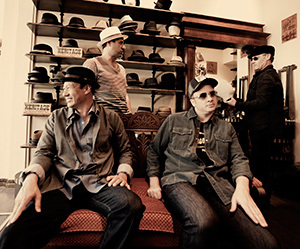 Since their formation in Boulder, Colorado, in the mid-'80s, Big Head Todd & the Monsters [web site | Amazon.com] have continued to evolve and explore, moving beyond their Colorado club circuit roots to become one of the most adventurous, respected and durable bands in America. Through constant touring and a zeal to travel down new musical avenues in the studio, BHTM (as their dedicated fans call them) have honed their collective stew of influences into a trademark hybrid sound that's immediately recognizable.
In their early years together, Big Head Todd & the Monsters quickly built a strong reputation on the local club circuit. As word of their soulful and intense live show traveled around the nation, they found themselves filling larger and larger venues. BHTM have now played Denver's historic Red Rocks Amphitheatre more than 20 times, and are embedded in the fabric of Colorado's music scene.
Beginning with Another Mayberry in 1989, critics noticed what audiences at BHTM live shows already knew. The All Music Guide praised the "subtlety of Mohr's lyrics" and his "individual world view." But it was the follow-up, 1990's Midnight Radio, that truly established the band as a creative force to be reckoned with. Its popularity led to a major label contract and the release of the platinum-selling Sister Sweetly in 1993. With subsequent albums such as 1994's Strategem and 1997's Beautiful World, the band earned a place among the top names on the jam band circuit, solidified by 1998's Live Monsters, their first official concert recording. Riviera was released in 2002, followed by 2004's Crimes of Passion, of which The London Times stated, "American rock doesn't get anymore classy than this." Later that year, Live at the Fillmore was released to critical praise. All Music Guide called the release, the band's first with Jeremy Lawton, "loud, proud, and full of righteous raw ambience."
The band, which has always proudly controlled its own business dealings and marketing, gave away 2007's All the Love You Need through their email list, radio stations, and magazines. Their ninth studio album, Rocksteady, followed in 2010. 2011's 100 Years of Robert Johnson found the group paying tribute to the pioneering bluesman while performing as Big Head Blues Club (along with other notable blues legends, including B.B. King, Charlie Musselwhite, Cedric Burnside, David "Honeyboy" Edwards, Sumlin, Ruthie Foster, and Lightnin' Malcolm). The band toured behind the album with a few of the guest artists, marking some of the final performances by both Edwards and Sumlin. Mohr paid tribute to Sumlin in 2012 when he served as a featured artist at his tribute show at the Apollo Theatre. With 2014's Black Beehive, the quartet made its most personal and poignant album to date, a collection of new studio tracks that, says Mohr, "allows us to truly reach our audience through the language of the blues."
With all of that history behind them, it would be easy for Big Head Todd & the Monsters to play the nostalgia card and fall back on past glories, but that's of no interest to them. BHTM still performs, and devoutly loves, the material that first brought them to their fans—material they now approach with a fresh, seasoned perspective. "As a writer and as a human being there's a big difference between being 21 and 47," says Mohr. "Having said that, I think a lot of those compositions are still lyrically sound, even though it's hard for me to imagine that I would have had the experience to write about the stuff I did. Obviously, I think the band has gotten better over the years because when you develop yourself you continue to improve, and I think we have improved musically. As a writer, I'm really pleased with where I'm at right now."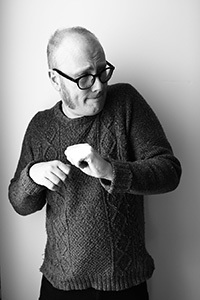 Their very special guest is the remarkable Mike Doughty. The former Soul Coughing front man has carved out a singular solo career, releasing 13 albums in the years since Soul Coughing imploded, and has recorded with Dave Mathews, opening for two Dave Mathews Band tours. In 2013 Mike released Circles Super Bon Bon..., an album of re-imagined Soul Coughing songs recorded with the hip-hop/house DJ Good Goose. Most recently, Mike has release Stellar Motel, an album produced by Good Goose, and a live album called Live At Ken's House. The All Music Guide praised the "uplifting and celebratory quality" of Stellar Motel "that makes it clear Doughty is ready to start a new chapter in his artistic career, and given how solid the album is, it's one that fans will want to pay attention to." He is currently working on a rock opera adaptation of the Book of Revelation.
---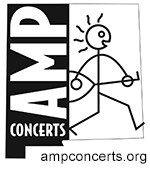 loading tweets
Coming Up