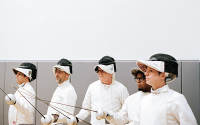 Tortoise
Chris Brokaw
Time: 9:00pm Day: Saturday Doors: 8:00pm Ages: 21+ Ages
This Event Has Ended
Tickets are $17 in advance, $20 day of show (including all service charges). They are also available through Hold My Ticket (112 2nd St SW), 505-886-1251, Monday to Friday 9 AM - 6 PM, Sat & Sun 11 AM - 6 PM.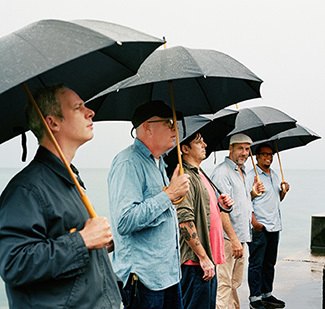 Tortoise [web site | Amazon.com] has spent nearly 25 years making music that defies description. While the Chicago-based instrumental quintet has nodded to dub, rock, jazz, electronica and minimalism throughout its revered and influential six-album discography, the resulting sounds have always been distinctly, even stubbornly, their own.
It's a fact that remains true on The Catastrophist, Tortoise's first studio album in nearly seven years. And it's an album where moody, synth-swept jams like the opening title track cozy up next to hypnotic, bass-and-beat missives like "Shake Hands With Danger" and a downright strange cover of David Essex's 1973 radio smash "Rock On" sung by U.S. Maple's Todd Rittman. Throughout, the songs transcend expectations as often as they delight the eardrums.
Tortoise, comprised of multi-instrumentalists Dan Bitney, John Herndon, Doug McCombs, John McEntire and Jeff Parker, has always thrived on sudden bursts of inspiration. And for The Catastrophist, the spark came in 2010 when the group was commissioned by the City of Chicago to compose a suite of music rooted in its ties to the area's noted jazz and improvised music communities.
Tortoise then performed those five loose themes at a handful of concerts, and "when we finally got around to talking about a new record, the obvious solution to begin with was to take those pieces and see what else we could do with them," says McEntire, at whose Soma Studios the band recorded the new album. "It turned out that for them to work for Tortoise, they needed a bit more of a rethink in terms of structure. They're all pretty different in the sense that at first they were just heads and solos. Now, they're orchestrated and complex."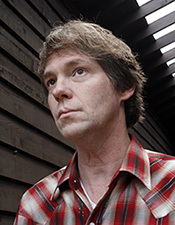 Chris Brokaw is perhaps best known for his work as the drummer in Codeine and the guitarist in Come, who made several albums in the 1990s for SubPop and Matador that are considered landmarks in American independent rock music. Since 2001, Chris has focused primarily on his work as a solo artist, making numerous albums of vocal and instrumental music. This has ranged from full-on rock (Red Cities, Incredible Love) to explorations of the 6-string and 12-string acoustic guitars (Canaris, VDSQ Solo Acoustic Volume 3) to the experimental and abstract (Tundra, Gracias, Ghost of the Future). His latest release, The Periscope Twins, is a double album comprising two 40-plus minute pieces, one for electronics, one for electric guitar.
---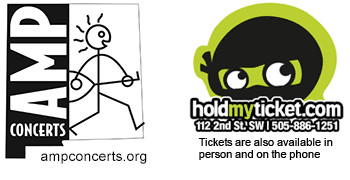 loading tweets
Coming Up