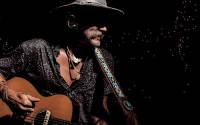 Donavon Frankenreiter
Grant-Lee Phillips
Time: 8:00pm Day: Tuesday Doors: 7:00pm Ages: 21+ without parent or guardian
This Event Has Ended
Tickets are $22 in advance, $27 day of show (including all service charges). They are also available through Hold My Ticket (112 2nd St SW), 505-886-1251, Monday to Friday 9 AM - 6 PM, Sat & Sun 11 AM - 6 PM.
There are a limited number of reserved two-top tables available at $32 a seat. This is the only seating available in the club.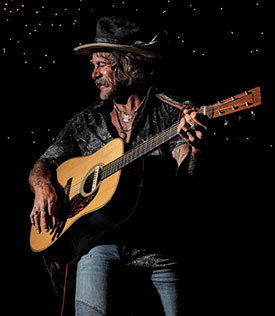 It's been over ten years since the release of Donavon Frankenreiter's [website | Amazon.com] self-titled debut, and in that time he has grown, not only as a musician, but also as a man. He's raising a family and nurturing two creative careers—one onstage, one in the waves—but on top of all that, he's still learning what makes him tick. And so, naturally, he named his new album, The Heart, after his ticker. 
"All these songs are as close to me singing from the heart as I can," says Frankenreiter. "It's a complete record; the songs are intertwined. I had to call it The Heart, that was the theme of the record." 
The songs here are seriously sentimental, without question the heaviest material he has released to date. Part of that inspiration came from his co-writer, the prolific songwriter Grant-Lee Phillips, with whom Frankenreiter had collaborated in the past on his album Pass It Around. He recognized the ease with which the two worked together and sent Phillips a handful of new tunes and ideas. He was astonished at the brilliance of the songs that came back, and so quickly, but also by one of Phillips' suggestions in particular. 
"Grant told me, 'You should make the most intimate and honest record you've ever made,'" says Frankenreiter. "So these songs are simple and intimate and honest, they aren't cheeky. There's some ups and downs—I love writing positive songs and happy tunes, but there are some downers here. I feel like it's where I'm at, 42 years old. Every one of these songs means a lot to me. They're from the heart." 
A decade into his career, Donavon Frankenreiter has learned to listen to his heart above all else. Doing so has allowed the light to come in from all the corners of his world, even those where there is darkness. Sharing the load with those he trusts, and especially with those he loves, he has seized the opportunity to take control of his craft, on his own terms, and to follow his own beat. 
"I went into this album saying I wanted to make songs I love," he says. "Whatever feels right, go ahead and record it, and worry about what happens after, afterwards. I'm proud of it. I go back to the title of the album, and in the song 'You and Me,' that chorus: 'It's gotta be from the heart/for it to start'... There's so many things going on out there, everybody's moving to the beat of a different drum, but I feel like all good things start from the heart."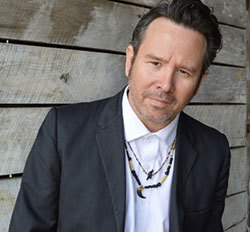 Singer-songwriter Grant-Lee Phillips [website | Amazon.com] will open the show. For practically all of his time on Earth, Phillips has reconciled widescreen mystery and wonder with his own experiences from a fixed vantage point. Not that California is such a myopic perch: The state encompasses such varied terrain as Stockton (the hardscrabble port town of Phillips' birth), the now-fleeting bohemia of San Francisco, and the sprawling industry capital that is Los Angeles—his home since age 19.
"Los Angeles is a desert," he explains. "It's a hard place to plant your roots and a harder place to pull 'em up after some thirty years." In 2013, he did just that: the lifelong California resident transplanted himself and his family to landlocked Tennessee. Reasons why abound, but answers to the questions the relocation posed are still emerging. His last LP, Walking in the Green Corn, was a resonant meditation on translating his own ancestral legacy into the present era. As he was listening to the past, he heard echoes of his own experience—and those of his descendants—rolling off the Tennessee hills. "It held the promise of a quieter life," he says, "something resembling my own rural upbringing in the San Joaquin Valley. And the people of the mid-south reminded me of home—my dad being from Arkansas, my mom from Oklahoma. And the soundtrack of my boyhood was so often tethered to Nashville."
This concentrated nexus of romance, recollection, historic struggles and tragedies, and peerless craftsmanship—coupled with the hopes, fears, and isolation that accompany transition—formed the backdrop of The Narrows, Phillips' latest dispatch on Yep-Roc Records. Bathed in a woody, warmly reverberating sonic signature, the album's thirteen songs are marked by longing and a resolute sense of purpose: as though hurling yourself full-force into the unknown is as sensible as any other more commonly prescribed course.
---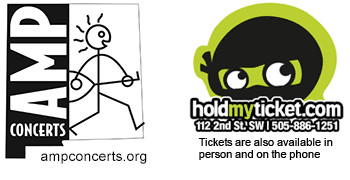 loading tweets
Coming Up