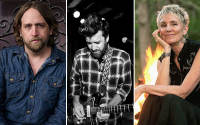 Hayes Carll, Bob Schneider and Eliza Gilkyson
An Evening with the Songwriters 2
Time: 7:30pm Day: Friday Doors: 7:00pm Ages: All Ages
This Event Has Ended
Tickets will cost $34, $39 and $46 (plus applicable service charges).  They are also available from the Lensic Box Office (505-988-1234). 
AMP Concerts "Evening with The Songwriters" series seeks to bring together old friends and like minded musicians, often playing together for the first time, sharing the Lensic stage to create unique concert events.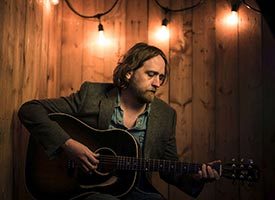 Hayes Carll [website | Amazon.com] is at the forefront of a generation of American singer/songwriters. A Texas native, his style of roots-oriented songwriting has been noted for its plain-spoken poetry and sarcastic humor. He was nominated for a 2016 Grammy award for Best Country Song, and American Songwriter awarded him with Song of the Year for "Another Like You" in 2011, the same year he was nominated for Artist of the Year at the Americana Awards.
Hayes' latest album is a powerful and raw set of songs produced by Joe Henry entitled Lovers and Leavers. The record marks a new chapter for Hayes—he has gone through much personal change in the 5 years since his last release, and he mines the depths of these experiences on this record. Sonically, he has stripped away some of the country sounds that marked his previous records, thus highlighting his well-worn voice and placing his straightforward and heartfelt lyrics at the center.
"The guy can write a befuddlingly earnest love song without ever coming across as hackneyed. His songs display undertones of Randy Newman's wry sense of humor in the horrific, meaning in the mundane, with all Steve Earle's heartfelt delivery. And perhaps in a nod to the power behind each of his songs, Carll separated the most of them with plenty of stage banter, probably the most lengthy, yet efficient in its necessity that I've ever seen. Like his songs, each story managed to temper an emotional gut punch with a guffaw." (City Pages, Minneapolis)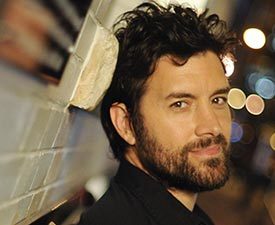 Bob Schneider [website | Amazon.com] has been a recording artist for 25 years, putting out his first record (Party Till You're Dead) in 1991 as frontman for Joe Rockhead, a funk-rock combo in the vein of the Red Hot Chili Peppers. That band was followed by his best-known group, Ugly Americans, which toured with the Dave Matthews Band and Big Head Todd and the Monsters. Ugly Americans was a kind of alt-rock supergroup, with former members of Cracker, Poi Dog Pondering and Mojo Nixon's band.
Schneider also fronted a full-on funk ensemble that played around Austin in the late 1990s called The Scabs, at the same time he was establishing himself as a solo artist. His first solo project, Songs Sung and Played on Guitar at the Same Time, came out in 1998, and he's gone on to record an almost inconceivably diverse and eclectic array of songs since then, with his work making it onto the soundtracks of seven major motion pictures (and one indie film).
All told, Schneider has been the singer and main songwriter on nearly 30 studio albums, and he has been named Musician of the Year six times at the Austin Music Awards. Considering the renowned strength of the music scene in Austin, that's saying something. His artistry coupled with his movie-star looks and boyish charm makes it a wonder he's not a household name around the rest of the country the way he is in Austin.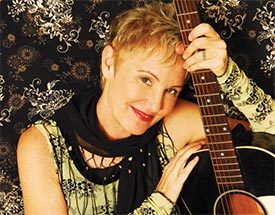 Pushing the boundaries of folk music, Eliza Gilkyson [website | Amazon.com] cleverly disguises her sly social commentaries within catchy acoustic ballads, edgy folk rockers and fresh electronic atmospheres that paint a vivid image of life's struggles and triumphs in a world that she feels is "poised on the edge of moral, economic and environmental bankruptcy." Eliza is a politically minded, poetically gifted singer-songwriter, who has become one of the most respected musicians in folk and Americana music circles. The Grammy-nominated artist has appeared on NPR, Austin City Limits, Mountain Stage, eTown, SiriusXM, Air America Radio and has toured with Richard Thompson, Patty Griffin and Mary Chapin Carpenter. She has been inducted into the Austin Music Hall of Fame alongside legends Willie Nelson, Townes Van Zandt, and Nanci Griffith. 
"Like the master writer she is, Gilkyson cuts through the jungle of posturing leftist verbiage and conservative spin. She packs a political punch that is as entertaining and blue-collar as the work of Woody Guthrie." (Houston Press)
---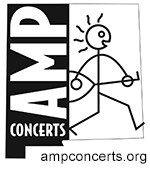 loading tweets
Coming Up