BUY STUFF AND SUPPORT AMP!
A percentage of every Amazon purchase made after clicking on this link is donated to AMP. An easy and fun way to show support. Happy shopping! Or click here to make a tax deductible donation to AMP.

Terrance Simien and the Zydeco Experience
Time: 8:00pm Day: Wednesday Doors: 7:00pm Ages: 21+ Ages
This Event Has Ended
Tickets are $17 in advance, $22 day of show (including all service charges). Tickets are also available through Hold My Ticket (112 2nd St SW), 505-886-1251, Monday to Friday 9 AM - 6 PM, Sat & Sun 11 AM - 6 PM. 21 and over.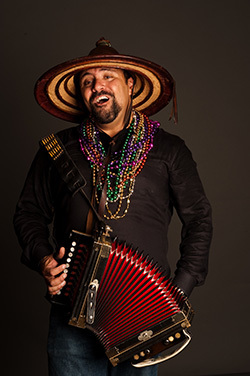 For over 30 years, Terrance Simien, 8th generation Louisiana Creole, has been shattering the myths about what his indigenous Zydeco roots music is and is not. Leading his Zydeco Experience band, Simien has become one of the most respected and accomplished artists in American roots music today. He and his bandmates have performed over 7000 concerts, touring millions of miles to over 45 countries during their eventful career.
In 2014, Simien & his collaborators from the Zydeco Experience band were honored with their second Grammy award (for Dockside Sessions, voted Best Regional Roots Music Album). 2016 marked their 30th consecutive performance at the New Orleans Jazz Festival, an event that has become the gold standard for showcasing and celebrating all Louisiana music traditions.
Simien began touring professionally at age 18, and by 20 he was sharing the stage with Fats Domino and Sarah Vaughn at the Bern Jazz Festival. His career exploded after that and Terrance remains a pivotal part of Zydeco music history. In the early 1980s there were only 2 emerging bands touring nationally, and young Terrance and The Sam Brothers were the only artists reaching a younger audience with their indigenous roots music. Simien was also vital to the "renaissance" of a genre that was becoming extinct with the passing of each pioneer, starting with Clifton Chenier in 1987. By the end of the 1990s, all of the other influential pioneers had departed. This placed Terrance at the forefront of an exciting period of growth and popularity for his genre.
Simien takes his audiences on a multicultural tour of the world, as the many countries he's visited while on tour have informed his musical language. He creates a hypnotic blend of New Orleans funk-reggae-flavored-world-blues-American zydeco roots music that beckons you to your feet and into the groove. He has found a seamless and artful way to deliver his eclectic music as a relevant, evolving artist who is clearly rooted in Creole tradition. Well known for his legendary live performances, Simien also helped change the vocabulary for his genre by introducing complex vocal harmonies, diverse repertoire and carefully crafted high quality recordings.
"Simien [goes] from squeezebox to squeezebox, tweaking textures and tones, and singing with his flexible, soulful voice, in homage to Marley, Sam Cooke, Boozoo Chavis, even Louis Armstrong... You know it's been a great night when, at the end, your smile muscles are just as tired as your dance muscles."
—Philadelphia Inquirer
---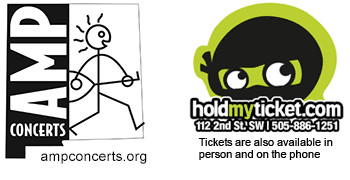 loading tweets
Coming Up