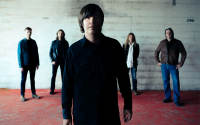 Son Volt
David Luning
Time: 7:30pm Day: Tuesday Doors: 6:30pm Ages: 21+ Ages
This Event Has Ended
Tickets are $22 in advance, $27 day of show (including all service charges). They are also available through Hold My Ticket (112 2nd St SW), 505-886-1251, Monday to Friday 9 AM - 6 PM, Sat & Sun 11 AM - 6 PM.
The Dirty Bourbon is rigidly 21 and over.  They will not let you in without an ID.  There is limited seating and a great dance floor.
Kimo's Hawaiian BBQ will be on hand serving authentic Hawaiian grinds and 'ono food.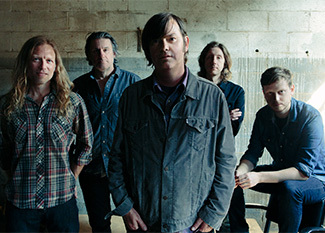 "There are only two kinds of songs," Townes Van Zandt said, well before he died. "There's the blues, and there's zip-a-dee-doo-dah." The new Son Volt album is titled Notes of Blue.
Simple as that, maybe.
Just now pushing fifty, Jay Farrar, the creative force behind Son Volt [website | Amazon.com], is still not as old as his voice. Not nearly. His singing voice, an ageless gift which sounds something like old timber looks, like the unpainted walls framing Walker Evans' best portraits from Let Us Now Praise Famous Men: simple, durable, weathered and grooved and unplanned.
Notes of Blue will be the twentieth album—including a couple live releases and two movie soundtracks—to which Farrar has lent his voice and songwriting.
He is not quite a famous man, which is probably a comfort except when bills need paying. Plenty praised, though, from the moment his first band, the influential Uncle Tupelo, recorded a punked-up version of the topical Carter Family song "No Depression," and named their debut album after it. Photographed for magazine covers, including the inaugural edition of No Depression magazine, which argued for the arrival of something called alt-country back in 1995, when Son Volt's first album, Trace, came out.
To be clear, Notes of Blue is not the blues of appropriation, nor of beer commercials, nor especially of the W.C. Handy awards. It is the broader blues of the folk process, where they have always lived, irrespective of culture and caste. The blues as one of many languages available to shape and recast as the song needs. The blues as a jumping off point.
Or, as Jay says, "For years I've been drawn to the passion, common struggle and possibility for redemption that's always been a part of the blues. Everyone has to pay the rent and get along with their significant others, so many of the themes are universal. For me, the blues fills that void that's there for religion, really. That's the place I turn to be lifted up."
The possibility of redemption.
"There will be damage, and there will be hell to pay," he sings on the opening track "Promise the World". "Light after darkness, that is the way."
The bleak prospect of redemption, he sings on the first single, "Back Against the Wall": "What survives the long cold winter/Will be stronger and can't be undone."
Quintessential Son Volt. Tough, solitary, unflinching.
"There's always a threat of darkness on the horizon," he says. "There's also a path to a better way inherent in the blues."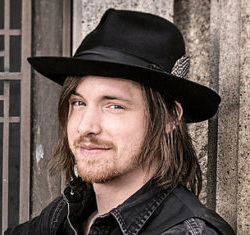 John Prine forced David Luning to drop out of college. Not at gunpoint or anything—the two had never even met—but the effect of hearing the songwriting legend's music for the first time had an equally compelling effect on Luning, who was studying film scoring at the Berklee College of Music in Boston at the time. "A couple of friends invited me over to share some songs at their apartment, and that was the first time I'd ever really listened to Americana music or folk or country or whatever you want to call it," remembers Luning. "They showed me John Prine, and it just resonated with me so much. I was like, 'Oh my god, this is what I have to do with my life.' I just figured it out in that moment."
Luning dropped out of school almost immediately, moved back to his native California, and devoted himself to songwriting and performing. He worked his way up through open mics to large festival performances, piecing together a band to flesh out his songs along the way and hitting the road to tour with a fierce determination. His self-released debut album, Just Drop On By, garnered acclaim from both critics and fellow musicians alike, with country megastar Keith Urban hailing Luning's "staunch originality." Songs from the album landed numerous film and TV placements, and Luning's reputation for exhilarating live performances earned him dates with luminaries like Jackie Greene, Dave and Phil Alvin, and Elvin Bishop, along with a slew of festival performances up and down the West Coast.
---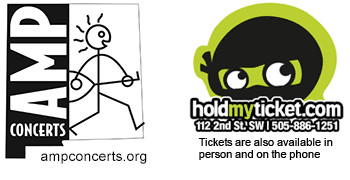 loading tweets
Coming Up