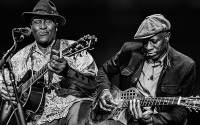 TajMo: The Taj Mahal & Keb' Mo' Band
A Fundraiser for the New Mexico Children's Foundation
Hillary Smith & Yvonne Perea (from hONEyhoUSe)
Time: 7:00pm Day: Sunday Doors: 6:00pm Ages: All Ages
This Event Has Ended
This show is SOLD OUT!
Tickets for this show cost $38 to $88 (including all service charges). They are also available through Hold My Ticket (112 2nd St SW), 505-886-1251, Monday to Friday 9 AM - 6 PM, Sat & Sun 11 AM - 6 PM.
Buy Your Soul Merchandise Bundle in Advance!
- One (1) autographed TajMo tour poster (signed by Taj Mahal and Keb' Mo') [Only available with advance purchase!]
- One (1) TajMo Tour T-Shirt
- One (1) Digital Download of TajMo
* VIP merchandise will be shipped before the show. Shipping is free. 
Click here to purchase this package for $75 (Look for our date on September 17!)

This show is a benefit for the New Mexico Children's Foundation, celebrating their 25th Anniversary!
Contact info@nmchildren.org or call 505-986-2043 for the following special packages:
Pre-concert Party and Ticket to Concert: $200
Reserved Table and Tickets to Concert: Includes special reserved table, wine for the table, premium seats together at the concert, and recognition in the Benefit Concert Program.
  8 people: $2000
  4 people: $1000
25th Anniversary Pre-Concert Party Only: $130
Sponsorship Opportunities Available.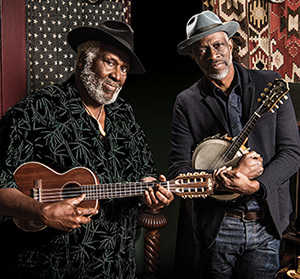 TajMo': The Taj Mahal & Keb' Mo' Band sees Blues titans Taj Mahal and Keb' Mo' share the stage with an all-star band for an exciting night of music, performing songs from their long-anticipated collaborative album.
While the two have known and influenced each other for decades, and Taj played a key role in Keb's first record deal, TajMo marks the first proper collaboration between Taj Mahal and Keb' Mo'. Their new album was self-produced by the duo and includes covers of John Mayer and The Who, as well as 6 original songs.
TajMo brings out the best in both artists, with the pair merging their distinctive voices, personalities and guitar styles to create vibrant, immediate music that's firmly rooted in tradition yet ruled by a playful sense of adventure.
"He's a stellar human being, just a brilliant man," Keb' says of Taj, who first saw him play at a high school assembly. "Making this record was a really big deal for me."
"Keb's really good at keeping the ball up in the air," Taj notes. "He's a hell of a guitar player, and I'm just amazed at some of the stuff that he put out there."
Taj Mahal has been recording and performing his unmistakable blend of blues and world music for over 50 years, winning multiple Grammys and collaborating with the Rolling Stones, Eric Clapton and more along the way. Keb' Mo', who has often cited Taj as one of his musical heroes, is a 3-time Grammy winner who has collaborated with everyone from Raitt to Jackson Browne and Buddy Guy.
---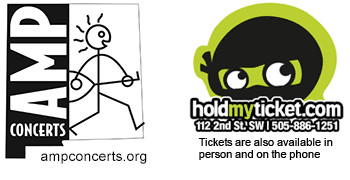 loading tweets
Coming Up