BUY STUFF AND SUPPORT AMP!
A percentage of every Amazon purchase made after clicking on this link is donated to AMP. An easy and fun way to show support. Happy shopping! Or click here to make a tax deductible donation to AMP.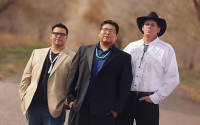 Jammin' in Jemez
featuring Delbert Anderson Trio
Time: 10:00am Day: Sunday Doors: 9:30am Ages: All Ages Price: FREE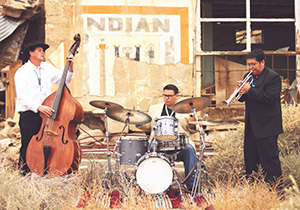 Navajo jazz performer Delbert Anderson began his jazz studies in 2004 at Eastern New Mexico University. Anderson studied with saxophonist Christopher Beaty and trumpeter John Kennedy. Delbert started the Delbert Anderson Trio in 2013 and has been performing throughout the states. Anderson was highly influenced by Lee Morgan, Clifford Brown, Sonny Rollins, and Joshua Redman. Anderson today takes lessons from trumpeters Mick Hesse and Bobby Shew. "I will continue to perform with our trio and begin to educate the youth on jazz. We need to keep this true American art form alive!"
Hailing from New York originally, Mike McCluhan has had a long career playing bass with countless artists. Drawing heavily from such varied musicians such as the Grateful Dead to Charles Mingus, Mike is well known for his versatility and his innate ability to play any style of music and play it well. Mike provides a lot of the groove and feel for the Delbert Anderson Trio and is excited to get out and share their music!
Born in Albuquerque and raised in Southern Colorado, Nicholas Lucero has had the opportunity to play with several great jazz artists. Playing music since he was 5, Nicholas played tenor sax, piano and marimba, but eventually found his voice on the drums. Focusing mostly on jazz and being heavily influenced by artists such as Chick Corea and John Coltrane, Nicholas has used his playing as a vehicle to perform across the US and parts of Europe. Nicholas is focused on bringing the trio's musical perspective to the jazz scene.
New Mexico Culture Squared (NMC2) is a collaborative project to build and manage partnerships between DCA institutions and cultural organizations that will enhance the impact, effectiveness, attendance, and visitor experience of exhibits and programs of DCA entities. Under the management of AMP Concerts, NMC2 will create programs in collaboration with State Historic Sites, DCA Museums and various cultural organizations with the goal of increasing public programs statewide and promoting New Mexico as a destination for arts and culture.


---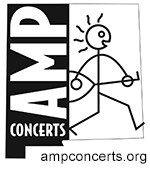 loading tweets
Coming Up