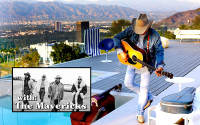 Dwight Yoakam & The Mavericks
The Last Bandoleros
Time: 6:00pm Day: Saturday Doors: 5:30pm Ages: All Ages
This Event Has Ended
Tickets are $52 advance, $55 at the door (including all service charges). Tickets for kids 12 and under are just $10 (including all service charges).  Tickets also available through Hold My Ticket (112 2nd St SW), 505-886-1251, Monday to Friday 9 AM - 6 PM, Sat & Sun 11 AM - 6 PM.
LAWN AND CAMPING STYLE CHAIRS WELCOME • NO COOLERS • NO OUTSIDE FOOD OR DRINK • SEALED BOTTLES OF WATER OK
On Site Food and Beverages from:

Water will be available for purchase and there will be free water stations provided by Pristina Water.  It is ok to bring a sealed water bottle into the park, or an empty one that you can fill at the water stations.  Water refills are free, but donations are encouraged.  Pristina is helping us be more environmentally sound, but that comes at a cost.  We are eager to stop selling you wasteful plastic water bottles, but encourage donations to help us do that.
KKTC True Country Street Feed and After Concert Options 
within walking distance of Kit Carson Park
Hungry after the show? Go down Civic Plaza Drive Right across the street from the concert and you'll find different kinds of quick and easy but delicious local food! You can't miss it - right pass the Bloody Maria Tent!  Go unwind before you hit the road!
There are also several places nearby that will have extended hours for post-show dining.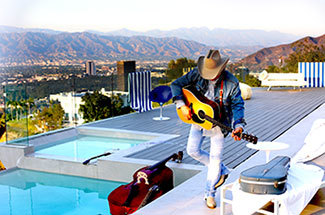 Dwight Yoakam [website | Amazon.com] has sold more than 25 million albums worldwide, and he is a 21-time nominated, multiple GRAMMY Award winner. He has 12 gold albums and 9 platinum or multi-platinum albums, with five of those albums topping Billboard's Country Albums chart, and another 14 landing in the Top 10. Nearly 40 of Yoakam's singles have charted, with 14 peaking in the Top 10. He received the Artist of the Year award at the 2013 Americana Music Honors & Awards ceremony, the most prestigious award offered by the organization.
In September of 2016, Yoakam released his first ever bluegrass album Swimmin' Pools, Movie Stars… on Sugar Hill Records. Featuring a band of bluegrass luminaries, this album boasts a collection of reinterpreted favorites from his catalogue, as well as a cover of Prince's "Purple Rain." Produced by nine-time GRAMMY winner Gary Paczosa (Alison Krauss, Dolly Parton), Jon Randall (songwriter of "Whiskey Lullaby"), and Yoakam himself, and mixed by Chris Lord-Alge, this album reflects the love for bluegrass music that Yoakam developed at an early age in Kentucky, and that has inspired him for many years thereafter.  In 2015, Yoakam released his latest album Second Hand Heart on Warner/Reprise records, the follow up to his critically-acclaimed album 3 Pears.  In addition to his musical career, Yoakam is a formidable film and television actor, capable of seamlessly melting into his roles, and impressively standing toe-to-toe with some of the world's top thespians over the course of his storied and successful acting career, including Jodie Foster, Tommy Lee Jones, Jared Leto, Forest Whitaker, and Matthew McConaughey.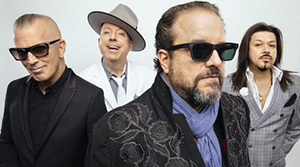 Considered by many to be one of the great and most unique American bands, The Mavericks [website | Amazon.com] formed in Miami, FL in the late 1980s, eventually moving to Nashville and launching what would be an incredible career that featured hits, sold out tours and the creation of a large and loyal fan base. The Mavericks created a one-of-a-kind sound that seamlessly blended elements of rock, Latino, folk, blues, country and more. Following a nine-year hiatus, The Mavericks re-formed in 2012, going on to release two more highly acclaimed studio albums and toured relentlessly bringing their exhilarating live shows to longtime fans and new generations worldwide.
Led by the mesmerizing vocals of Raul Malo, the driving swing of drummer Paul Deakin, the masterful playing of guitarist Eddie Perez and eccentric style of keyboardist Jerry Dale McFadden, The Mavericks have once again solidified themselves as a seminal musical force, both live and in the studio.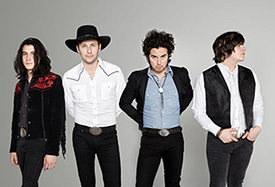 Ever since the members of San Antonio-forged, Tex-Mex/Pop-Rock outfit The Last Bandoleros can remember, they've been surrounded by dynamic and diverse musical influences. From Diego's early Rock 'n' Roll collection and the Tex-Mex music of his father to the Country-Blues of Jerry's guitar instructors and Derek's Jangly Brit-Rock records, the sounds around the members of The Last Bandoleros have always had an urgency and emphasis on songs and songwriting. It's no wonder that when Diego Navaira (bass & vocals) and Jerry Fuentes (guitar & vocals)—both raised in the studios and vibrant live scene of San Antonio—joined with New York native Derek James (guitar & vocals) to form The Last Bandoleros, their combined experiences led them to create a compelling, contemporary American sound. The Last Bandoleros mesh 1 part Tex-Mex, 1 part Brit-Pop and 2 parts Country/Rock, to write and perform driving songs brimming with melody informed by a unique amalgam of influences that only young Americans growing up a stone's throw away from the Rio Grande might have absorbed.
---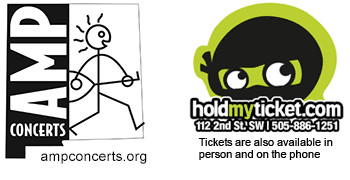 loading tweets
Coming Up