BUY STUFF AND SUPPORT AMP!
A percentage of every Amazon purchase made after clicking on this link is donated to AMP. An easy and fun way to show support. Happy shopping! Or click here to make a tax deductible donation to AMP.

The Stash! Band
Time: 12:30pm Day: Thursday Doors: 11:30am Ages: All Ages Price: FREE
This Event Has Ended
We are pleased to host The Stash! Band as part of our integrated series at N4th Theatre, where we bring musicians to perform for the artists with developmental disabilities at N4th and invite the community to come join the fun and see the great work they do there. Community spots are limited to 60 people and reservations are required.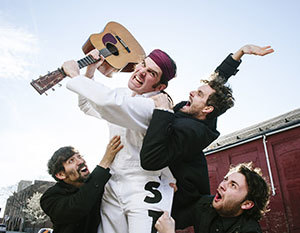 The Stash! Band's hybrid of Bluegrass, Punk and Heavy Metal is not for the faint of heart. Lead by one of bluegrass' great young genre-bending pioneers, Stash Wyslouch (Molskys Mountain Drifters, The Deadly Gentlemen), The Stash! Band features elements of bluegrass' high octane picking, the energy and riffs of Megadeth and Black Sabbath and a quirky zaniness and virtuosity akin to Frank Zappa's Mothers of Invention. Forged in the fire of the Boston and New York City music scenes, The Stash! Band consists of guitar, fiddle, bass and drums.
Their first album released under Stash Wyslouch's name, Stash! (September 2015), features 19 original songs with daring compositions, anthemic songwriting and a unique sound defying genres and classification. The album delivers angular riffs, harmonies and melodies alongside the band's affable and sometimes brash punk vocal stylings.
Bluegrass fusing with heavy metal and punk is a natural product of Wyslouch's history. Growing up on death metal, headbanging and improvisation, Wyslouch's conversion to folk and roots music at age 18 turned his path from the beer-stained mosh pits of heavy metal to the harmonies, dynamics and songwriting of summertime bluegrass festivals and country music.
"There's a liberty in form, melodic content and lyrical content in heavy metal and punk music," says Wyslouch. "With The Stash! Band, we combine that freedom with the textures and dynamic sensibilities of acoustic roots music; it's a very exciting and unique sound."
---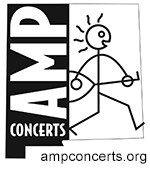 loading tweets
Coming Up