BUY STUFF AND SUPPORT AMP!
A percentage of every Amazon purchase made after clicking on this link is donated to AMP. An easy and fun way to show support. Happy shopping! Or click here to make a tax deductible donation to AMP.

AMP Concerts, Melaza Music, and the National Hispanic Cultural Center Present
Baracutanga
Time: 6:00pm Day: Sunday Ages: All Ages
This Event Has Ended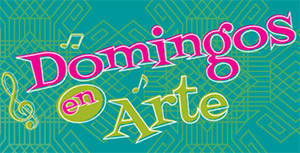 Domingos en Arte is a summer music and dance series presented by Melaza Music, AMP Concerts, and the National Hispanic Cultural Center in the NHCC's Fountain Courtyard. We have invited some of our musician friends, from the local community and outside, for lively community get-togethers right next to the beautiful Rio Grande Bosque. Spend Sunday evenings from 6-10 PM enjoying live music, drinks, and delicious Latin cuisine with family and friends in this enchanting courtyard setting, with one or all of the groups who will be performing this season.
Tickets cost $12 (plus applicable service charges). Admission is free for children 12 and younger; tickets are available online as well as from the NHCC Box Office, in person or by phone at (505) 724-4771.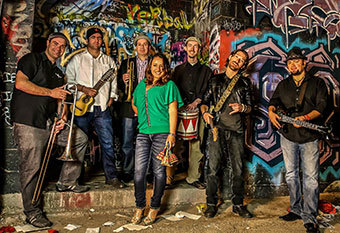 Baracutanga [website | Amazon.com] is an Africaan voicing that means "people dancing." The seven-piece band—representing four different countries (Bolivia, Ecuador, Peru, USA)—prides itself on arranging traditional South American rhythms, such as huayño and cumbia, in new and interesting ways. Middle-Eastern darbuka or the Afro-Cuban bata and Afro-Peruvian festejo mix with Andean zampoñas, among countless other rhythmic combinations. This kind of experimentation, coupled with a blending ancestral traditions with a modern sensibility, has resulted in an exciting and distinct Latin flavor all its own that leaves dancing crowds always wanting more.
Lyrically, Baracutanga proposes to build bridges between the south and the north, overcoming the barriers of discrimination.  Aside from their affinity and respect for native rhythms from the lands of their ancestors, the group finds common ground in creating songs that cross linguistic and cultural barriers, promoting intercultural experiences that empower Latinos with a positive message of self-affirmation.  They fervently oppose all types of violence and conceive their music as a vessel to increase and acknowledge cultural pluralism. 
Baracutanga's live shows are joyous, intense and explosive with vocal fronting duties split between powerful Peruvian songstress Jackie Zamora and the band's exuberant beating heart, Bolivian multi-instrumentalist Kilko Paz (son of famed Bolivian activist Silvia Rivera Cusicanqui). Added magic comes from extraordinary Ecuadorian multi-instrumentalist Carlos Noboa. The group is rounded out by an extremely talented and inventive multi-instrumentalist cast performing on horns, flutes, accordions, vibes, and an array of percussion and all manner of string instruments.
Their recently released song and video, "Son de la Condenada," tells the story of a woman migrating from the south, and how "the American Dream becomes the American Nightmare."
New Mexico Culture Squared (NMC2) is a NM Department of Cultural Affairs (DCA) project to build and manage partnerships between DCA institutions and cultural organizations that will enhance the impact, effectiveness, attendance, and visitor experience of exhibits and programs of DCA entities. Under the management of AMP Concerts, NMC2 will create programs in collaboration with State Historic Sites, DCA Museums and various cultural organizations with the goal of increasing public programs statewide and promoting New Mexico as a destination for arts and culture.
---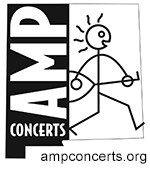 loading tweets
Coming Up