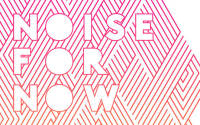 AMP Concerts and Meow Wolf present
Noise for NOW
A Benefit for Santa Fe NOW: National Organization for Women
Featuring Bon Iver, TV on the Radio, Tune-Yards, Lower Dens and Heather Trost
Time: 6:00pm Day: Saturday Doors: 5:00pm Ages: All Ages
This Event Has Ended
Tickets for this show cost $35 to $79 (including all service charges). They are also available through Hold My Ticket (112 2nd St SW), 505-886-1251, Monday to Friday 9 AM - 6 PM, Sat & Sun 11 AM - 6 PM.
Tentative Schedule:
6:00 Heather Trost
6:30 Lower Dens
7:15 Tune-Yards
8:00 Intermission
8:20 TV on the Radio
9:15 Bon Iver
The Noise For NOW Festival is a benefit to raise money for the Santa Fe chapter of the National Organization for Women. The event will feature performances from Bon Iver, TV on the Radio, Tune-Yards, Lower Dens and Heather Trost. 
Noise For NOW is an ongoing concert series created by Santa Fe NOW to engage in active discussions surrounding reproductive rights, human trafficking, wage equality, gender identity and more. Santa Fe NOW, the local branch of the National Organization for Women, works to protect the social, political, and economic life of women and girls throughout New Mexico. SF NOW supports the Pro-Choice Safety Network Fund by raising money to provide vital financial assistance for non-medical expenses like transportation, food, and childcare for low-income women having abortions in New Mexico. In addition to reproductive justice, SF NOW works with a variety of other grassroots organizations to address human trafficking, wage equality, immigration, gender identity, domestic violence, sexual violence, and marriage equality.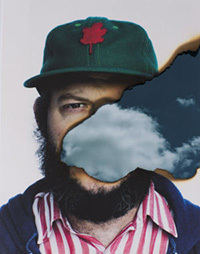 22 stands for Justin Vernon of Bon Iver [website | Amazon.com]. The number's recurrence in his life has become a meaningful pattern through encounter and recognition. A mile marker, a jersey number, a bill total. The reflection of '2' is his identity bound up in duality: the relationship he has with himself and the relationship he has with the rest of the world. A Million is the rest of that world: the millions of people who we will never know, the infinite and endless, everything outside one's self that makes you who you are. This other side of Justin's duality is the thing that completes him and what he searches for. Bon Iver's most recent release, 22, A Million, is thus part love letter, part final resting place of two decades of searching for self-understanding like a religion. And the inner-resolution of maybe never finding that understanding. When Justin sings, "I'm still standing in the need of prayer" he begs the question of what's worth worshipping, or rather, what is possible to worship. If music is a sacred form of discovering, knowing and being, then Bon Iver's albums are totems to that faith.
"With his long-awaited third album, Vernon completely breaks from his guitar-hugging persona as he flexes a mastery of processed vocals, samples, loops, beats, synths and noise, along with more familiar trappings. The results place him alongside pop's top futurists. Amazingly, it still sounds like Bon Iver." (Rolling Stone)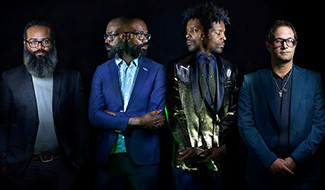 TV on the Radio [website | Amazon.com] gets to do anything. Like a small platoon whose pleasing impenetrability is their core, the band consistently confounds expectations while managing to balance respect from critics and peers alike. The result is TV on the Radio gets to do anything they want. This freedom is their engine. "It's about doing what feels right," says singer Tunde Adebimpe. "I really feel like this band is something that is expansive and always changing and growing. If we wear our influences on our sleeve, it's a pretty crowded sleeve." Having long outlasted that early 2000s fascination with all things Brooklyn to which the hip willfully succumbed, they continue to conquer music on their own terms. 
They're influential, in their prime, they're TV on the Radio, and they've proven themselves to be one of the most important bands of this generation. It clicks, as it always does, and TV on the Radio is brand new again, again. "No matter what you go through individually and collectively, when you step away from each other, you're kind of like, 'I know that if we get together we can fire this thing,'" says Adebimpe. "It's definitely in the spirit of the punk rock we all grew up with. If you win, you're still a punk. If you lose, you're still a punk, and honestly, it's not about anybody else."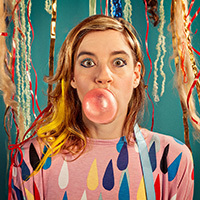 When Merrill Garbus first committed her Tune-Yards [website | Amazon.com] persona to tape, she used a simple dictaphone to capture every part and then lovingly pieced it all together on GarageBand. A laborious process partly enforced by tight finances, the resulting album Bird-Brains (2009) was a sheer joy. A record so unique, it immediately set hearts racing; The Guardian in their five-star review went as far as to call her "the find of the year." At the same time, she enlisted Nate Brenner on bass to help her make Tune-Yards an unmissable live act. It worked. Word of mouth quickly spread, helping to fill every venue they played and to take the magic of Bird-Brains across the world. With a record deal also in the bag, she was able to now concentrate on being a musician full-time.
Where the second album, w h o k i l l, saw Garbus stepping in to a studio proper for the first time, her third album Nikki Nack saw her enlist producers to help her achieve new heights on some tracks. Her upbringing was also at the forefront of her mind in this period, shown by her subtle use of the traditional American music her parents raised her on to help color her new creation (her dad's old fiddle makes an appearance).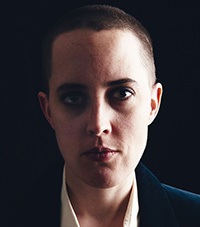 On Escape From Evil, Lower Dens' [website | Amazon.com] third album, Jana Hunter emerges as cerebral and hot-blooded, rash and incorruptible, and, crucially, possessing of a loud, clear voice. The album sees Hunter stepping up and taking center stage, and emboldening every aspect of the band.
Escape From Evil is a cinematic, tonally rich work. The sounds are clean and warm. The pulse of the album is strong. Melodies are potent and songs are physical. Lyrics are direct, frank confrontations with life's common crises. The album title is brazen, and along with the grimly funny title of lead single, "To Die in L.A.," almost theatrical.
Lower Dens' 2010 debut, Twin-Hand Movement, was a stunning evolution of guitar brilliance and murky emotiveness, while its 2012 follow-up, Nootropics, was a stark, textured paean to experimental bands of the krautrock era. Escape From Evil marks a bold, monumental step forward for the band and the welcome manifestation of a singer we've never quite seen until now.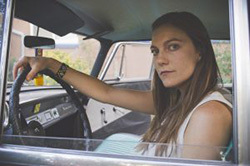 Heather Trost [website | Amazon.com] is best known for her work composing and performing as one half of the duo A Hawk and a Hacksaw. She has also played with Neutral Milk Hotel, Beirut, Josephine Foster, and most recently Thor Harris of Swans. She has arranged and performed with the BBC Concert Orchestra, as well as conductor Andre De Ridder and his Stargaze Orchestra, and toured throughout the world.
In 2014 she released her first solo project, a 7 inch on Badabing records. In 2015, Trost completed Ourobouros, a limited edition cassette of expansive electronic ambient compositions influenced by Basil Kirchin, Terry Riley and Angelo Badalamenti on Cimiotti recordings.
These two projects propelled the full-length album Agistri. Named after a Greek Island, Agistri is a song cycle of freely formed pop songs touching upon Soul, Samba, and Pop music of the 60s and 70s, with an often subtle shade of psychedelia. Ambient and melancholic sounds interweave with Hammond organs and 70s Italian synthesizers, reflecting the desert landscapes of New Mexico, and the sparse shrubbery and turquoise water of the Aegean sea and its islands.
---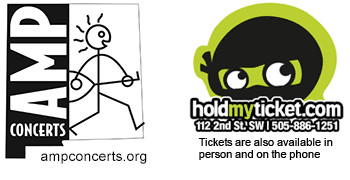 loading tweets
Coming Up