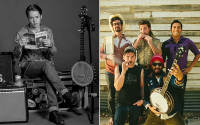 Billy Strings & Whiskey Shivers
The Whiskey Strings Tour
Time: 7:30pm Day: Sunday Doors: 6:30pm Ages: 21+ Ages
This Event Has Ended
Tickets are $17 in advance, $22 day of show (including all service charges). They are also available through Hold My Ticket (112 2nd St SW), 505-886-1251, Monday to Friday 9 AM - 6 PM, Sat & Sun 11 AM - 6 PM.
The Dirty Bourbon is rigidly 21 and over.  They will not let you in without an ID.  There is limited seating and a great dance floor.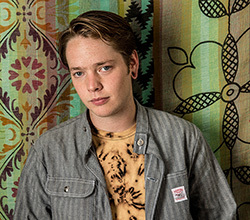 Whether sharing stages with acoustic music royalty, crisscrossing the nation playing as a solo artist or performing high-energy, jaw-dropping sets at festivals, the reaction to Billy Strings tends to come in two varieties: "Who is this guy?" and "That kid can play!"
Raised in Michigan and based in Nashville, Strings—real name William Apostol—learned music from his father, who had learned it from his father, and his father before him. Maybe that's why at 24, Strings' songs, his articulation, his entire approach, sounds so authentic and steeped in tradition. Consider him the next in line of an Americana thread, not some upstart or bandwagon jumper.
While Strings' profile as a guitarist and singer in the acoustic/bluegrass scene continues to grow, he has already earned some landmark achievements. He has been invited to play on stage with Del McCoury, David Grisman, Larry Keel, Sam Bush, Greensky Bluegrass, The Infamous Stringdusters, Leftover Salmon and more. He's landed coveted slots at festivals like Pickathon, Merlefest, DelFest, High Sierra Music Festival and Grey Fox, to name a few. The industry has taken notice: He won the IBMA 2016 Momentum Award for Instrumentalist of the Year for guitar, banjo and mandolin, and was voted #1 in scene tastemaker Bluegrass Situation's Top 16 of '16.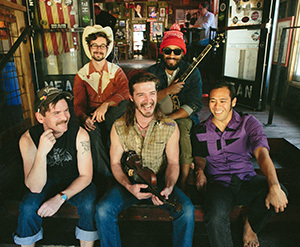 Barefoot, sleeveless and sweaty, Whiskey Shivers [website | Amazon.com] frontman and fiddle master Bobby Fitzgerald never stops smiling on stage. "All right! Let's kick this thing in the face!" he barks, as the band tears into their stringed instruments at breakneck speed.
It's almost impossible to watch him perform more than a song or two without cracking a smile yourself. His exuberance is contagious, and it bleeds through into the music. Whether they're playing at a backyard house party in Texas, a punk-rock dive bar or a sprawling country music festival, crowds take notice. People put down their phones, pick up their drinks and start dancing.
"Whiskey Shivers isn't just the five of us on stage, it's everybody in the room," Fitzgerald says. "We try to bring everybody into the moment and get them to realize there's no wall between us and the crowd. We're all in this together, and we're all here to have a good time. We'll do our best to facilitate it, but it takes all of us to make it happen. When you start to feel that, you can't help but feel a little attachment and become invested in the show. You realize, 'Oh, I'm here to have good time too!'"
Fitzgerald admits that it can sometimes seem impossible to maintain such a high level of energy night after night on the road. "Well, it can seem that way, up until the moment the show starts," he says. "We could have a really tough day, driving through bad weather on no sleep, feeling like shit, the sound is terrible, or whatever else is going on that day. And then as soon as we start playing, it all just kind of falls away. All of the sudden we're having a good time again, and the momentum carries itself. That's why we're doing this, because we love it."
---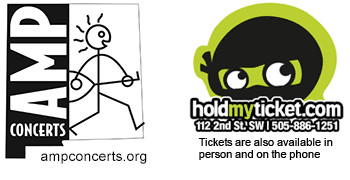 loading tweets
Coming Up