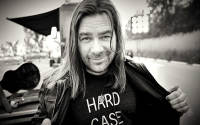 Alan Doyle
Donovan Woods
Time: 7:30pm Day: Tuesday Doors: 6:00pm Ages: 21+ without parent or guardian
This Event Has Ended
Tickets are $25 in advance, $30 day of show (including all service charges). They are also available through Hold My Ticket (112 2nd St SW), 505-886-1251, Monday to Friday 9 AM - 6 PM, Sat & Sun 11 AM - 6 PM. 21 and over unless accompanied by parent or legal guardian. Limited seating available.
The Cooperage is a full service restaurant/nightclub specializing in steak & seafood, with a large salad bar, good desserts and a full bar.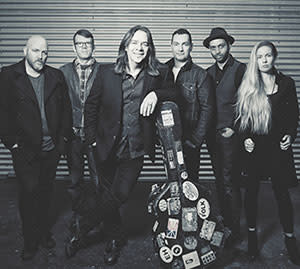 Newfoundland singer-songwriter, best-selling author, actor and recent recipient of the Order of Canada, Alan Doyle [website | Amazon.com] was the lead singer of iconic Canadian band Great Big Sea, known for fusing traditional Newfoundland music with their own pop sensibilities. Their nine albums, double-disc hits retrospective, and two DVD releases have all been declared Gold or Platinum and have sold a combined 1.2 million copies in Canada. His third solo album A Week at the Warehouse continues to cement Doyle's reputation as one of Canada's most treasured musicians and storytellers. In Doyle's words, "I always want people to have the greatest night of their life when the house lights go down."
A Week At the Warehouse was recorded live off the floor with Doyle's band and legendary producer Bob Rock at the helm. The album is chock-a-block with country-tinged, radio-ready tunes that carry Doyle's signature blend of traditional and modern flavors.
"I still think of myself as a person that has one job, a guy who plays in a band for a living, that's me. If someone asks me to write songs, I guess I'm a songwriter too. If someone asks me to produce a record for them, then I guess I'm a record producer too. I never looked for an acting job in my life—they come to me. Someone calls who needs a hairy, Irish-looking fellow to bully someone or play the lute, come throw rocks at Colin Farrell, okay, sounds fun. It's a laugh. Books came to me the same way, Random House said, we've been reading your blog, why not write a book [Doyle is the author of 2014's Where I Belong: Small Town to Great Big Sea and 2017's A Newfoundlander in Canada: Always Going Somewhere, Always Coming Home], so I thought okay!" There's more to it than all of that, for certain, but Doyle parries it off, in his usual way. "I'm grateful to do all of it. It's a wonderful life and I'm very lucky to have it."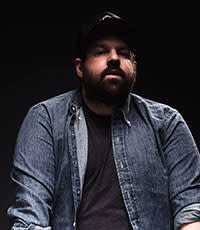 With more than 14.5 million streams on Spotify, songwriter Donovan Woods' compositions have been lauded as "a very simple beauty" (Entertainment Weekly), "a stark, stunning ballad" (Rolling Stone), and "an emotional wallop" (Billboard Magazine). In his latest single, "All Mine," Woods discovers the elusive silver lining—that beautiful moment when you realize you've broken free of someone else's expectations.
Woods was raised in the small city of Sarnia, Ontario, to the sounds of country music, with a healthy dose of folk and pop influence. This combination instilled in him a strong belief in the power of a memorable melody, the importance of everyday language, and the impact of a relatable narrative. Woods built his reputation by writing music that is a product of both country and folk. However, his songwriting shows how distracting the line separating the two can be. Whether they're composed about big ideas or seemingly minor incidents, broken promises or the hint of romance, Woods' songs affect listeners deeply.
---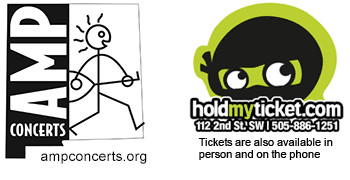 loading tweets
Coming Up