BUY STUFF AND SUPPORT AMP!
A percentage of every Amazon purchase made after clicking on this link is donated to AMP. An easy and fun way to show support. Happy shopping! Or click here to make a tax deductible donation to AMP.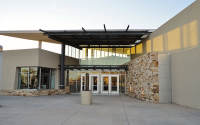 A Journey Into Contemporary African Music
Featuring Banning Eyre and Sean Barlow from Afropop Worldwide
Time: 2:00pm Day: Sunday Doors: 1:30pm Ages: All Ages

Contemporary African music encompasses a wide range of styles that fuse traditional forms with popular western music. Join Sean Barlow and Banning Eyre from the NPR radio show Afropop Worldwide as they take us on a musical journey into contemporary African music. This program is in conjunction with the exhibition, "Making Africa: A Continent of Design." The talk is included with museum admission; please register at this link.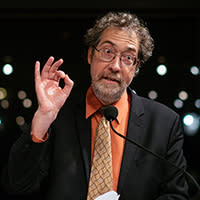 Sean Barlow is the creator and producer of the Peabody Award-winning Afropop Worldwide, the first nationally syndicated series in the U.S. media to introduce the American public to the music and culture of contemporary Africa and the African Diaspora. Afropop Worldwide is distributed by Public Radio International to over 110 stations in the U.S. and by XM satellite radio. Sean and the Afropop team also produce the acclaimed afropop.org website, a weekly e-newsletter, the Annual Afropop Hall of Fame Awards ceremony and an embryonic film series.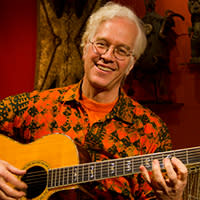 Banning Eyre has written about international music, especially African guitar styles, since 1988. He comments and reports on music for National Public Radio's All Things Considered, and contributes regularly to the Boston Phoenix, Guitar Player, Rhythm, Folk Roots, The Beat, CD Now, CMJ, New Music Monthly, and the Music Hound and All Music Guides. He has traveled extensively in Africa and has produced many programs for the public radio series Afropop Worldwide. In 1995, Eyre co-authored AFROPOP! An Illustrated Guide to Contemporary African Music with Sean Barlow. Eyre's book focused on Malian guitar styles, In Griot Time, An American Guitarist in Mali, was released by Temple University Press (2000) and in the UK by Serpent's Tail (2002). The companion CD Eyre compiled, In Griot Time, String Music from Mali, is out on Stern's Africa.
---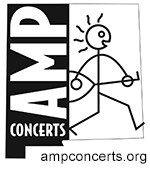 loading tweets
Coming Up