BUY STUFF AND SUPPORT AMP!
A percentage of every Amazon purchase made after clicking on this link is donated to AMP. An easy and fun way to show support. Happy shopping! Or click here to make a tax deductible donation to AMP.
Introduction
Thanks for being interested in an AMP Concerts' Membership Sponsorship.  We created this program as a way to promote local businesses while also helping to raise money for AMP's ongoing programs.  Instead of hitting up local businesses for their hard-earned cash, we decided to ask for the much more readily available services that they are already providing to the community.  The idea is that we offer your services as perks of membership while promoting your business.  On top of the promotion, we send customers your way with their certificates to then spend additional money in your business.  Hopefully a win-win situation for all involved.

About AMP
AMP Concerts is a 501(c)3 non-profit arts organization that is one of the largest independent music promoters in the state of New Mexico.  We put on over 150 events a year in Albuquerque, Santa Fe and beyond.  At least a third of those events are free community programs.  AMP works hard to provide unique and exciting programs to the communities we serve and to work hand-in-hand with other arts organizations to make New Mexico an exciting and dynamic place to live.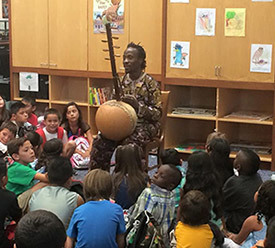 AMP Programs include:
A free monthly series at the Albuquerque Public Libraries
A free quarterly series that integrate developmentally disabled artists and the community at the N4th Arts Center
A free summer series of concerts and movies at the Santa Fe Railyards
Free concerts on the Santa Fe Plaza
Workshops with visiting artists
A wide variety of ticketed concerts in clubs, listening rooms, and theaters ranging from the Outpost and the Cooperage to the KiMo, Lensic and Santa Fe Opera
AMP is also co-producer of ¡Globalquerque! - New Mexico's Annual Celebration of World Music and Culture, programs the entertainment for the Santa Fe International Folk Art Market and provides additional programming for the Revolutions International Theatre Festival and the Albuquerque Folk Festival.  We keep busy!
The Sponsorship Program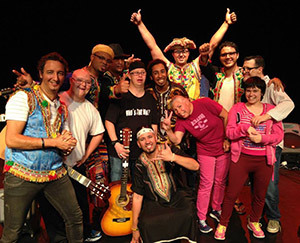 The easiest way for local businesses to support AMP Concerts is to donate 20 $25 gift certificates (total value of $500) to your business.  Gift cards to local businesses are offered as membership perks to AMP Concert members at the $65 level and above.  Full details of our membership program are available here. Currently, we have around 350 active members, which helps us raise over $20,000 annually.  Support from businesses like yours is critical to our success.  This money is used to help fund our free programming, and be more adventurous in our programming choices.
In return for your support, your business will be listed with a logo and link on every page of the AMP Concerts web site, as well as included in our e-mail newsletter that goes out to 18,000 people at least once a week.   We estimate the sponsorship to be worth over 2 million impressions annually.  Not bad for a $500 donation of services.
We hope that we can count on your support!
For more information, contact:
Beth Dehler, Membership Coordinator, membership@ampconcerts.org
Or
Neal Copperman, Executive Director, neal@ampconcerts.org
loading tweets
Coming Up