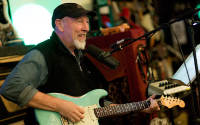 Richard Thompson Trio
Time: 7:30pm Day: Friday Doors: 6:30pm Ages: All Ages
This Event Has Ended
Tickets are $53 (including all service charges). They are also available through Hold My Ticket (112 2nd St SW), 505-886-1251, Monday to Friday 9 AM - 6 PM, Sat & Sun 11 AM - 6 PM.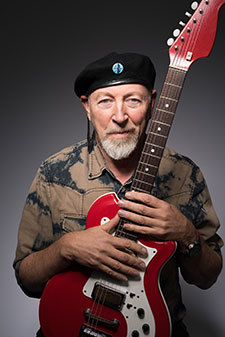 Named by Rolling Stone Magazine as one of the Top 20 Guitarists of All Time, Richard Thompson is also one of the world's most critically acclaimed and prolific songwriters. He has received Lifetime Achievement Awards for Songwriting on both sides of the Atlantic - from the Americana Music Association in Nashville to Britain's BBC Awards as well as the prestigious Ivor Novello. In 2011, Thompson received an OBE (Order of the British Empire) personally bestowed upon him by Queen Elizabeth II at Buckingham Palace. In the USA Thompson has been nominated at the Americanas for both "Artist of the Year" and "Song of the Year".  His recently released CD, Still was produced by Wilco's Jeff Tweedy which reached #6 in the UK charts (just ahead of Taylor Swift)!
Having co-founded the groundbreaking group Fairport Convention as a teenager in the 60's, Richard Thompson and his mates virtually invented British Folk Rock.  By the age of 21 he left Fairport to pursue his own career, followed by a decade long musical partnership with his then-wife Linda, to over 30 years as a highly successful solo artist who tours both solo acoustic and with his electric trio. 
A wide range of musicians have recorded Thompson's songs including Robert Plant, Elvis Costello, REM, Del McCoury, Bonnie Raitt, Patty Lovelace, Los Lobos, Tom Jones, David Byrne, Don Henley, Robert Earl Keen and many others.
"Some songs, you never finish... you let them lie for 20 years, adding a line, changing a verse," reflects songwriter and guitarist Richard Thompson [web site | Amazon.com]. "Songs always sound best before you write them, before you get them on paper or into a recording."
Honing his creations ever closer to their initial spark of inception has required a diligent, tireless dedication to his craft of songwriting—and has resulted in an unparalleled career now spanning five decades, from his formative years in seminal folk-rock alchemists Fairport Convention to his acclaimed solo work.
His new release, Still, is a testament to Thompson's ongoing evolution as a songwriter and performer, and his willingness to continue challenging himself. "By this point," Thompson explains, "I've done about forty albums on my own. I know how to make records, I know the process. But I also fall into my own patterns and habits."
To disrupt these potentially stifling habits, Thompson enlisted Wilco's Jeff Tweedy as producer. "It turned out," Thompson adds, acknowledging the risk involved, "to be really good idea. Jeff is musically very sympathetic. Although some of his contributions are probably rather subtle to the listener's ear, they were really interesting and his suggestions were always very pertinent."
Still is clear evidence that, rather than buckle under the weight of a long, enviable career, Thompson's sights are resolutely set on the here and now. "There's two kinds of success," he concludes. "Once I make an album, I can only say I succeeded if I wrote good songs and made a good document. In terms of a live shows, I have to ask if I felt like I got something across to the audience... did I communicate? The other kind of success is when you're in the charts, you're celebrated. In the end, that's just illusory. There's no point investing in that."
On his new tour, Thompson will begin the evening performing solo on acoustic guitar, followed by a set featuring bassist Taras Prodaniuk and drummer/percussionist Michael Jerome. "Their skill and power were evident from the first song... Jerome's playing is bold and fluid yet subtle enough to gently cross the Ts and dot the Is of Thompson's lyrics. Prodaniuk is a phenomenally skilled player with enormous energy and precision. His jazzy voicings offering a perfect foil to Thompson's rocky lines... The trio were extraordinarily tight but their playing allowed for solos from Prodaniuk and Jerome, as well as Thompson himself... The proscenium vanished, the stage disappeared. The beautiful old theatre became a cosy cottage by the sea where old friends had gathered to sing a song or two. Such is the power and magic of this consummate artist. His guitar playing was, of course, breathtaking." (BroadwayWorld.com)
"[Still] brings a further depth and resonance to territory that will be familiar to longtime fans, and it's vivid enough to serve as an entry point for those new to his work. For a veteran like Thompson, it's hard to ask for more than that... [He] is still making complicated, thoughtful, intricate, resonant music on his own terms many decades deep into his career." (Pitchfork.com)
---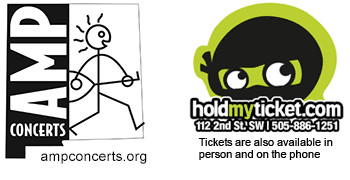 loading tweets
Coming Up