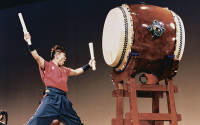 AMP Concerts and Bushido Kenkyukai Taiko present
Kenny Endo Contemporary Taiko Trio
Time: 7:30pm Day: Saturday Doors: 6:30pm Ages: All Ages
This Event Has Ended
Tickets are $17, $22 and $27 (including all service charges). They are also available through Hold My Ticket (112 2nd St SW), 505-886-1251, Monday to Friday 9 AM - 6 PM, Sat & Sun 11 AM - 6 PM.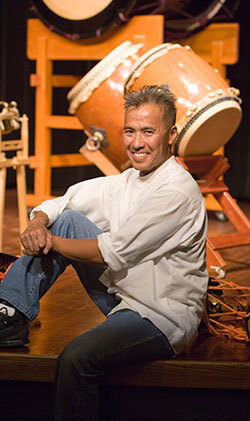 This is not a traditional taiko show, featuring a collection of large drums. Kenny will be front and center flanked by taiko drums, but he will be performing as a trio, with melodic instruments (like the koto, flute and vibraphone) and additional percussion. The ensemble takes influences from jazz, funk, Afro-Cuban, Hawaiian and many other sources. It should be a fascinating and very different kind of show!
Kenny Endo is one of the leading artists in contemporary percussion and rhythm. He is the vanguard of the taiko genre, continuing to pave new paths in this Japanese style drumming even after forty years as a career taiko player. A performer, composer, and teacher of taiko with numerous awards and accolades, Endo is a consummate artist, blending Japanese taiko with rhythms influenced from around the world into original melodies and improvisation.
Originally trained as a jazz musician in the Asian American cultural renaissance of 1970s California, Endo began his taiko career first with L.A.'s  groundbreaking Kinnara Taiko, and then with the renowned San Francisco Taiko Dojo, the first kumi daiko group outside of Japan. In 1980, he embarked on a decade-long odyssey in his ancestral Japan, studying and performing with the masters of ancient classical drumming, traditional Tokyo festival music, and ensemble drumming. Endo has the honor of being the first non-Japanese national to have received a natori (stage name and masters degree) in hogaku hayashi (classical drumming). In the hogaku world, Endo is known as Mochizuki Tajiro.
In the greater musical world, "Kenny Endo" has become synonymous with "taiko." He is arguably one of the most versatile musicians in the genre, crossing easily between the classical Japanese style and his own neo-classical, globally-inspired variety. Among his many distinctions are an M.A. in Ethnomusicology from the University of Hawaii at Manoa, an artist residency at the Lincoln Center Institute in New York, his own "Kenny Endo Day" proclaimed by the Mayor of Honolulu, and certificates of honor from the Hawaii State House of Representatives, State Senate, and the Honolulu City Council. Endo was a featured artist in Japan's "Nihon no Taiko" concert in Tokyo, the first time foreigners ever headlined the prestigious concert. Comfortable collaborating with artists of all genre, Endo continues to tread new ground for this ancient instrument, inspiring all with his creativity, technique, and infectious groove.
Endo joined forces with front-ranking tabla player Abhijit Banerjee and five-time Grammy nominee John Santos in recording Uncommon Time: Taiko, Tabla, and Timbales, his new CD, to be released in 2016. He will celebrate his 40th year of taiko drumming in the 2015-2016 season with a tour combining musicians from the U.S. and Japan.
"His ability to interweave … the traditional taiko style of playing with … jazz drumming has enabled him to create an incredibly dynamic style of performing that captivated the audience and was literally breathtaking. " (The Grateful Web, NY)
---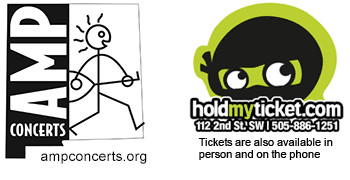 loading tweets
Coming Up