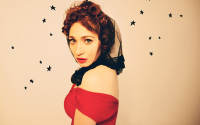 AMP Concerts and Meow Wolf present
Regina Spektor
A Special Solo Performance
Time: 8:00pm Day: Thursday Doors: 7:00pm Ages: All Ages
This Event Has Ended
Tickets cost $30, $37, $47, and $57 (plus applicable service charges).
Tickets will be available from UNM Tickets (1-877-664-8661 or 505-925-5858) and UNM Ticket offices at The Pit & UNM Bookstore.
Tickets to this show are ONLY officially available through UNM tickets. The internet is full of bogus sites selling wildly inflated tickets. Be a smart ticket buyer and only buy through the official box office.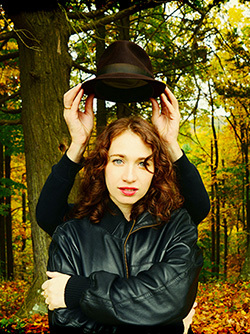 Regina Spektor [website | Amazon.com] often speaks of the stockpile of songs she has amassed as though they were old friends she's had for years. Making an album is akin to throwing a party in honor of the ones "that waited patiently to be recorded," she says. This time, Spektor hosted a group of gate-crashers that pushed their way onto her latest, Remember Us to Life.
With 11 newly written tunes that jumped to the front of the line, Remember Us to Life is the New York singer's seventh album, and her first since the chart-topping LP What We Saw From the Cheap Seats in 2012. Since then, Spektor contributed the Grammy-nominated theme song "You've Got Time" to the hit Netflix show Orange Is the New Black. She also had a baby in 2014, which helps account for the newness of the songs on Remember Us to Life: She spent a lot of time writing during and after her pregnancy. 
"I made more art and felt more inspired than I had in a long time," she says, noting that her fears about no longer having time to create have proven unfounded. "Your time becomes so much more concentrated and precious that you're able to start to use all parts of the animal. That was always the thing that was so hard for me. I was leaving these half-eaten carcasses of time around, and I didn't know how to be always productive."
Spektor made her debut in 2001 with the self-released 11:11. Her commercial breakthrough came in 2006 on her fourth LP, Begin to Hope, a gold-certified album that included the singles "Fidelity," "On the Radio" and "Better." Spektor has also collaborated with artists including Ben Folds, played for the Obamas at the White House in 2010 for Jewish Heritage Month and performed as part of philanthropic campaigns for Darfur, Tibet and Doctors Without Borders. Like Remember Us to Life, those gigs are all part of a career that is still unfolding.
"It is another step on the road," Spektor says. "Every time I take another step on the road, I tell myself that I believe in myself. I make art and I participate in the world in that way, and the part that is exciting to me is that I did it, and I'll do it again, and it'll never be the same."
---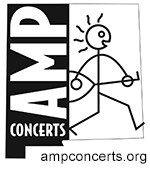 loading tweets
Coming Up