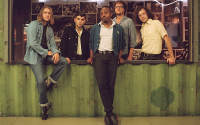 Durand Jones & the Indications
Lindy Vision
Time: 9:00pm Day: Thursday Doors: 8:00pm Ages: All Ages
This Event Has Ended
Tickets are $14 in advance, $17 day of show (including all service charges). They are also available through Hold My Ticket (112 2nd St SW), 505-886-1251, Monday to Friday 9 AM - 6 PM, Sat & Sun 11 AM - 6 PM.
NOTE: This show has been moved to the Rufina Second Street Brewery Taproom (from The Bridge).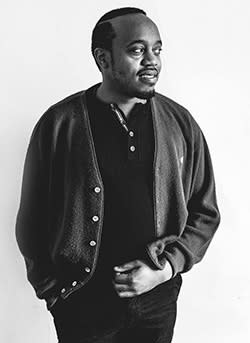 "My grandma always heard me singing at home, and she said, 'I'm gonna put your ass in the youth choir,'" remembers Durand Jones [website | Amazon.com]. "I was reluctant. But one day the organist could hear me in the choir, and said 'boy, I'm gonna give you a song.' So I sang the song... the whole church just flipped out. People were running and jumping and afterwards they were giving me money and stuff. Man, it was really cool. That's when the realization came that maybe I could make something of this."
In the fall of 2012, Durand Jones left small-town Louisiana for the foothills of Indiana. Alto saxophone in tow, he enrolled in the Jacobs School of Music at Indiana University. "Being a singer was never part of the plan," Jones admits. But soon enough Jones found his way in front of a rowdy rock 'n roll band belting out a rambunctious rendition of "Dock Of The Bay" to a basement full drunken undergrads. That rowdy band unfolded into the Indications—comprised of drummer, Aaron Frazer, guitarist Blake Rhein, bassman Kyle Houpt, and organist Justin Hubler.
Inspired by a handful of dusty and obscure 45s baring names like the Ethics, the Brothers of Soul, and the Icemen, the Indications set out to make a record steeped in heavy drums, blown-out vocals, and deep grooves. Gathered around a Tascam 4-track cassette recorder and a case of Miller High-Life, the group spent their Sunday evenings recording into the early hours of the morning.
Their fiery single, "Smile" caught the ear of regional record-man Terry Cole of Colemine Records, who swiftly pressed up a batch of 45s. Initially a sensation among record collectors, Durand Jones & the Indications began to receive recognition from music fans of all kinds. Their self-titled debut album was released in 2016. Spill Magazine raved, "The album is beautifully produced... Jones absolutely dominates the songs with his powerful, soulful and ever-evolving voice."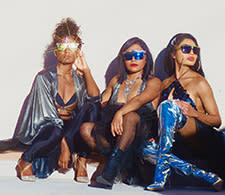 Lindy Vision will open the show. Lindy Vision was formed in 2014 in Albuquerque. Prior to 2014, they were known as Black Natives (with no official releases). They underwent the name change to Lindy Vision to better describe themselves and their attraction to music. The term "Lindy" was inspired by the autobiography of Malcolm X and the "Vision" comes from their shared personal mantra to always dream and keep goals. If you can visualize your dream, it can happen. They affectionately call all of their followers "Visionaries."
---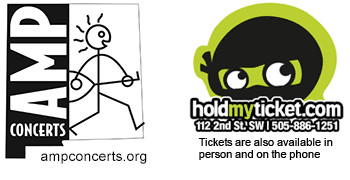 loading tweets
Coming Up