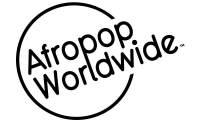 Afropop Worldwide Welcome Party
Time: 9:00pm Day: Friday Doors: 8:30pm Ages: 21+ Ages
This Event Has Ended
This event is part of the 2018 Revolutions International Theatre (and Music!) Festival, put on by our friends at Tricklock Company.
Sean Barlow and Banning Eyre, the executive producers of the NPR radio show Afropop Worldwide, will be visiting New Mexico in conjunction with the Making Africa exhibit at the Albuquerque Museum. They've got a full weekend of activities planned, and we are happy to welcome them with a party at the new Wine.Dive. space, right across from Tricklock's home on Gold Street.
Enjoy a full cash bar, snacks, music, and dancing. We'll have local special guests, Revolutions visitors and some killer tunes from our Afropop friends.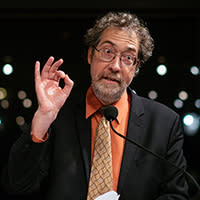 Sean Barlow is the creator and producer of the Peabody Award-winning Afropop Worldwide, the first nationally syndicated series in the U.S. media to introduce the American public to the music and culture of contemporary Africa and the African Diaspora. Afropop Worldwide is distributed by Public Radio International to over 110 stations in the U.S. and by XM satellite radio. Sean and the Afropop team also produce the acclaimed afropop.org website, a weekly e-newsletter, the Annual Afropop Hall of Fame Awards ceremony and an embryonic film series.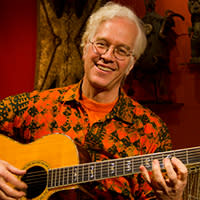 Banning Eyre has written about international music, especially African guitar styles, since 1988. He comments and reports on music for National Public Radio's All Things Considered, and contributes regularly to the Boston Phoenix, Guitar Player, Rhythm, Folk Roots, The Beat, CD Now, CMJ, New Music Monthly, and the Music Hound and All Music Guides. He has traveled extensively in Africa and has produced many programs for the public radio series Afropop Worldwide. In 1995, Eyre co-authored AFROPOP! An Illustrated Guide to Contemporary African Music with Sean Barlow. Eyre's book focused on Malian guitar styles, In Griot Time, An American Guitarist in Mali, was released by Temple University Press (2000) and in the UK by Serpent's Tail (2002). The companion CD Eyre compiled, In Griot Time, String Music from Mali, is out on Stern's Africa.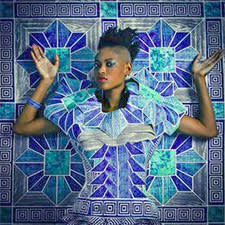 The Afropop Worldwide visit is being presented in partnership with the Albuquerque Museum in conjunction with Making Africa: A Continent of Contemporary Design, an exhibition that runs February 3 to May 6. Showcasing the work of over 120 artists and designers, Making Africa illustrates how design accompanies and fuels economic and political changes on the continent. The exhibition focuses on a new generation of entrepreneurs, thinkers and designers from and within Africa, who—as "digital natives"—address a global audience and provide the world with a new vantage point on their continent. Making Africa features a plethora of work cutting across a wide variety of media, such as the eyewear sculptures by Kenyan artist Cyrus Kabiru, the furniture of Cheick Diallo from Mali and the photography of Mozambican Mário Macilau and Nigerian J.D. 'Okhai Ojeikere.
---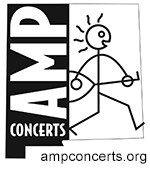 loading tweets
Coming Up