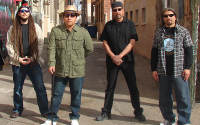 Reggae by the River
featuring Native Roots and Mala Maña
Time: 2:00pm Day: Saturday Ages: All Ages
This Event Has Ended
Tickets are $7 in advance, $10 at the gate (including all service charges). Kids 16 and under, FREE. They are also available through Hold My Ticket (112 2nd St SW), 505-886-1251, Monday to Friday 9 AM - 6 PM, Sat & Sun 11 AM - 6 PM.
Come enjoy the beautiful setting and intriguing history at the Coronado Historic Site, featuring local favorites Mala Maña and Native Roots. Docent-led tours of the historic site will occur throughout the day. Arts, crafts, and food will be available for purchase. Visitors are encouraged to bring folding chairs and sunscreen.
2 PM: Arts and Crafts booths, food booths and trucks (Beer/Wine Garden), Docent led tours throughout the day
3 PM: Storytelling by Shkeme (from Native Roots)
4 PM: Mala Maña
6 PM: Native Roots
Food provided by Cheesesteak Heaven 
The Coronado Historic Site, located just north of Albuquerque in Bernalillo, offers beautiful vistas, an interpretive trail winding through architectural remnants of a once-thriving Pueblo Indian village, nature paths leading to covered picnic tables that overlook the Rio Grande, reconstructions of a kiva and a habitation unit, and a gallery of remarkable centuries-old wall paintings housed in a room designed by renowned architect John Gaw Meem.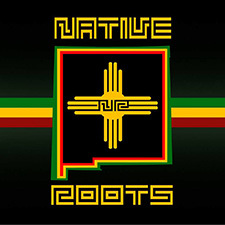 Native Roots was formed in 1997 by musician John L. Williams (Sisseton-Wahpeton Sioux) and lyricist/vocalist Emmett "Shkeme" Garcia (Santa Ana Pueblo) to reach out with a message of pride, unity, and respect among all nations, through the universal language of music. This dynamic and award-winning combination has produced three CDs that have propelled Native Roots into the Native American and Reggae music scene as the premier Native American Reggae band whose music is Native American written, produced, and performed.
Native Roots contributes their solid reggae foundation to the influence it has had on Native American communities. Native Roots is a natural extension of growing up, living and loving reggae music. John Williams' extensive musical background in working with different styles of music has allowed him to incorporate various elements into the music without compromising the essential reggae feel.  In addition, "Shkeme's" singing style reflects not only a variety of reggae styles, but also reflects years of experience singing both traditional pueblo and pow wow music. The blending Native influences such as traditional drums, rattles, chants, language and flute, with a variety of reggae styles including ragamuffin, one drop, rockers, and dancehall, makes Native Roots' music unique. Lyrical themes include the importance of traditional languages and culture, spirituality, respect for our elders, the sacredness of our youth, and love.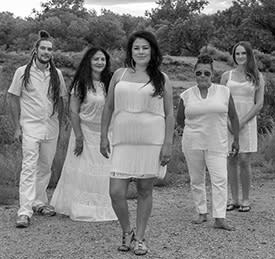 Mala Maña is an Albuquerque-based voice and percussion ensemble, fusing contemporary and folkloric rhythms of the African diasporas. Much of their focus is in Latin American music; however, they encompass influences of all the Americas. Performing original as well as traditional songs, their sound is inspiring and unforgettable. Mala Maña plays everywhere from community-inspired events and local music venues to larger festivals.
"Fun. Collaboration. Polyrhythmixologists. Exuberant voices. Dancing. Drums. The beauty of female energy. At its birth music is medicine for all people. It has become a commodity but it is not the foundation of why we do what we do. We are here to simply move people and remind them of the magic music can do for us as human beings. We encourage all who come see us to dance with us and become part of the music."
New Mexico Culture Squared (NMC2) is a NM Department of Cultural Affairs (DCA) project to build and manage partnerships between DCA institutions and cultural organizations that will enhance the impact, effectiveness, attendance, and visitor experience of exhibits and programs of DCA entities. Under the management of AMP Concerts, NMC2 will create programs in collaboration with State Historic Sites, DCA Museums and various cultural organizations with the goal of increasing public programs statewide and promoting New Mexico as a destination for arts and culture.


---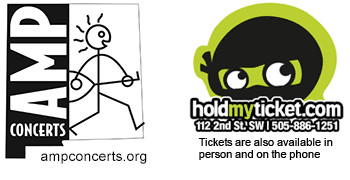 loading tweets
Coming Up