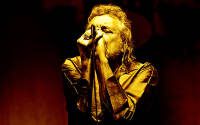 Robert Plant and The Sensational Space Shifters
Seth Lakeman
Time: 7:30pm Day: Thursday Doors: 6:30pm Ages: All Ages
This Event Has Ended
Tickets cost $57.75-$200.75 (including all service charges). They are also available by phone through Hold My Ticket at 505-886-1251.
NOTE: Tickets to this concert are not transferrable or resellable. Your e-tickets will be sent to you 48 hours before the show.
Every ticket purchased online for Robert Plant includes your choice of either a CD or digital copy of the new album, Carry Fire. You'll receive instructions via email on how to redeem your album shortly after ticket purchase.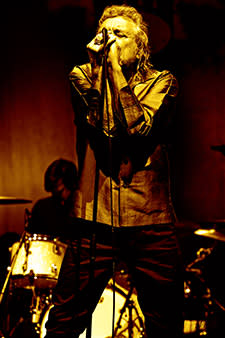 Though Robert Plant has returned to the Welsh borders, he retains the sensibility—and the soul—of an itinerant troubadour. His diverse musical points of reference stand out like pins on a map, from Austin, Texas to Timbuktu, Mali. Plant treasures transience. 
On his second Nonesuch album, Carry Fire, Plant reflects on the experiences, the emotions and the sounds of where he's been, and he ruminates on where he—and our world—might be headed. Bittersweet songs of love remembered and of time passing are juxtaposed against cautionary tales, of people and nations that have failed to learn the familiar lessons of history.
"I've filled many British passports," says Plant. "It's like I'm just moving through the spheres. I feel like a mariner who has spent so much time in so many different ports of call, experiencing so many different adventures and scenarios. So perhaps this collection is more 'pictures at twelve' rather than 'pictures at eleven'."
Once again Plant collaborates with the Sensational Space Shifters, his well-matched band of brilliant, eclectic players with whom he's been touring, on and off, since 2002: longtime guitarist Justin Adams, keyboardist-programmer John Baggott, bassist Billy Fuller, drummer Dave Smith, and guitarist Liam "Skin" Tyson. Collectively, the group—which evolved out of an earlier Plant backing combo, Strange Sensation—has its roots in folk and world music, and the still-influential Bristol Sound of Massive Attack and Portishead, propelled by the juggernaut Howling Wolf/Led Zep legacy. 
On Carry Fire, Plant and the Space Shifters make what Plant calls "a mélange a trois": "It's a very British thing, the Bristol thing and then the element of North African and West African drum rhythms brought together with plaintive melodies." Plant added a new voice to this polyglot sound by inviting fiddle and viola player Seth Lakeman, a luminary of the British folk scene, as a guest star on these sessions, much as he did with Gambian musician Juldeh Camara, on lullaby.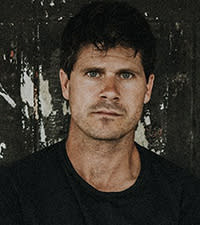 Lakeman will also open the show. The charismatic singer-songwriter and multi-instrumentalist found time at the beginning of the year, in between charging around the globe with Robert Plant and the Sensational Space Shifters, to record his new studio album The Well Worn Path. It's a return to a no-nonsense, organic, classic folk-rock approach with hints of Fairport Convention, Neil Young, Nick Cave and Billy Bragg—plus Lakeman's trademark foot-stomping, fiddle bow-shredding and soaring vocals.
Seth has performed everywhere from Libya to Texas, as well as featuring on just about every major festival bill across the UK. In addition, Seth has toured extensively around Europe too, where he's also performed with Tori Amos and Clannad and has toured with other artists including Jools Holland, Runrig and Billy Bragg.
Since the Mercury Prize-nominated Kitty Jay (recorded in his kitchen for £300), the follow-up gold selling Freedom Fields and his highly acclaimed Word of Mouth, a deft collection of mini-musical biographies of colorful West Country characters, Lakeman has relentlessly pushed his musical boundaries and those of folk and roots music. 
---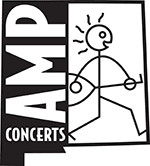 loading tweets
Coming Up