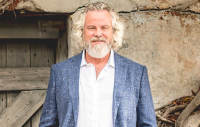 Robert Earl Keen
and his band
Aubrie Sellers
Time: 7:30pm Day: Sunday Doors: 7:00pm Ages: All Ages
This Event Has Ended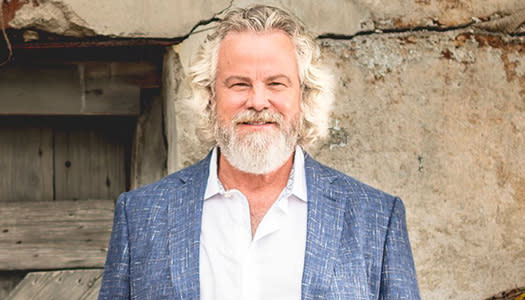 Tickets cost $39, $44 and $54 (plus applicable service charges).  They are also available from the Lensic Box Office (505-988-1234). 
"The road goes on forever..."
It's not always easy to sum up a career—let alone a life's ambition—so succinctly, but those five words from Robert Earl Keen's calling-card anthem just about do it. You can complete the lyric with the next five words—the ones routinely shouted back at Keen by thousands of fans a night ("and the party never ends!")—just to punctuate the point with a flourish, but it's the part about the journey that gets right to the heart of what makes Keen tick. Some people take up a life of playing music with the goal of someday reaching a destination of fame and fortune; but from the get-go, Keen just wanted to write and sing his own songs, and to keep writing and singing them for as long as possible.
"I always thought that I wanted to play music, and I always knew that you had to get some recognition in order to continue to play music," Keen says. "But I never thought of it in terms of getting to be a big star. I thought of it in terms of having a really, really good career and writing some good songs, and getting onstage and having a really good time."
Now three decades on from the release of his debut album—with nineteen other records to his name, thousands of shows under his belt and still no end in sight to the road ahead—Keen remains as committed to and inspired by his muse as ever. And as for accruing recognition, well, he's done alright on that front, too; from his humble beginnings on the Texas folk scene, he's blazed a peer, critic, and fan-lauded trail that's earned him living-legend (not to mention pioneer) status in the Americana music world. And though the Houston native has never worn his Texas heart on his sleeve, he's long been regarded as one of the Lone Star State's finest (not to mention top-drawing) true singer-songwriters.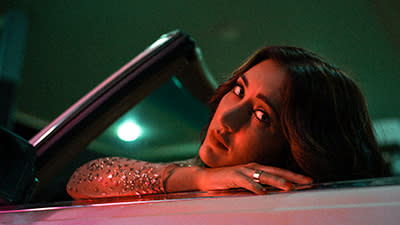 For anybody who's ever felt as if they didn't quite fit in, Aubrie Sellers' masterful second album, Far From Home, the follow-up to her sensational debut, New City Blues, is essential listening. Sonically, it's a sweeping, epic vision made manifest in crushing, amp-busting guitar rock—Sellers once dubbed this sound "garage country"—and delicate yet shattering widescreen ballads that form compelling frameworks for her angelic voice to take flight. One might assume that such fulsome musical expressions could only come from a grand extrovert, but Sellers reveals the deep-seated anxieties that lie beneath the surface—and how writing the album proved cathartic.
Making music came naturally to Sellers, who carries a first-class pedigree in that area. As the daughter of Grammy-winning singer Lee Ann Womack and songwriter-solo artist Jason Sellers, she remembers being surrounded by music. "It's just what we did, so I didn't even think about it," she recalls. But the sounds that Sellers gravitated towards differed from her parents ("I was as much into Led Zeppelin, classic rock and punk as I was Patty Loveless and bluegrass"), and by the time she took up the guitar at age 13, she knew that she needed to explore her own path. "My voice isn't dissimilar to my mother's, so I think people expected me to follow in her footsteps. I think I surprised a lot of people when I didn't."
---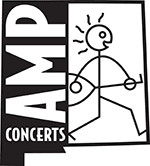 loading tweets
Coming Up