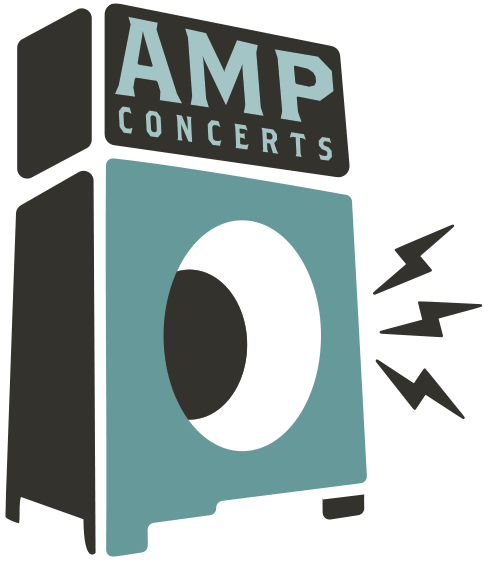 AMP Concerts offers innovative and inspiring arts programming throughout New Mexico. A portion of all AMP ticket sales goes to fund free community concerts, workshops, school programs & artist residencies.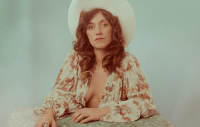 Sierra Ferrell
Long Time Coming Tour 2022
Nick Shoulders
Time: 7:30pm Day: Wednesday Doors: 7:00pm Ages: 21+ without parent or guardian
This Event Has Ended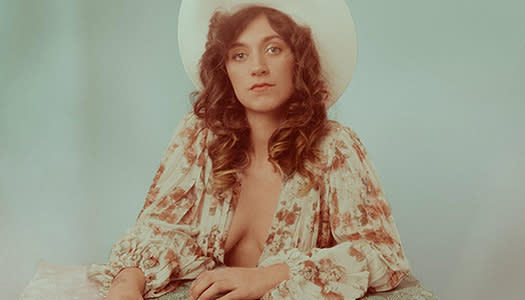 PROOF OF VACCINATION OR NEGATIVE TEST REQUIRED FOR ENTRANCE
To assure the health of our patrons, artists and staff, as well as the continued health of the concert industry, all AMP Concerts require either a proof of vaccination completed at least 14 days prior to the event or a negative COVID test administered by a health care professional within 72 hours of the event. Originals or photos of documents with a matching ID will be accepted. Masks are also required at all indoor venues (as per the current State health orders).
Thanks for your cooperation and understanding.
Tickets cost $22 in advance, $25 day of show (including all service charges). They are also available by phone through Hold My Ticket at 505-886-1251.
Tumbleroot is a mostly-standing-room venue. Limited seating available.
With her spellbinding voice and time-bending sensibilities, Sierra Ferrell makes music that's as fantastically vagabond as the artist herself. Growing up in small-town West Virginia, the singer/songwriter/multi-instrumentalist left home in her early 20s to journey across the country with a troupe of nomadic musicians, playing everywhere from truck stops to alleyways to freight-train boxcars speeding down the railroad tracks. After years of living in her van and busking on the streets of New Orleans and Seattle, she moved to Nashville and soon landed a deal with Rounder Records on the strength of her magnetic live show. Now, on her highly anticipated label debut Long Time Coming, Ferrell shares a dozen songs beautifully unbound by genre or era, instantly transporting her audience to an infinitely more enchanted world.
Long Time Coming is indelibly rooted in Ferrell's ravishing vocal presence, revealing her extraordinary ability to draw enormous feeling from just one single note. A lifelong singer, she got her start performing covers in a local bar at the young age of seven. "There was this little dead-end bar nearby that my mom and I would go hang out at during the day, and I'd get up and sing Shania Twain songs," she recalls. "There'd be hardly anyone in there, so I'd have free rein of the place." Later on, while living in a trailer park, Ferrell had a chance encounter that would soon turn out to be life-changing. "I met all these homeless kids who were traveling all over the place and playing amazing old songs, and I wanted to be a part of that," says Ferrell. "The music they were making was so honest, so pure. It seemed important to bring that kind of music back, and it's been with me ever since." Though her years of traveling proved immensely formative, Ferrell eventually settled in Nashville in her late 20s. Soon after her arrival, she began taking the stage at major festivals like The Avett Brothers at the Beach, AmericanaFest, and Out on The Weekend and touring with the likes of Parker Millsap and Charley Crockett, immediately captivating crowds with her joyful and spirited live set.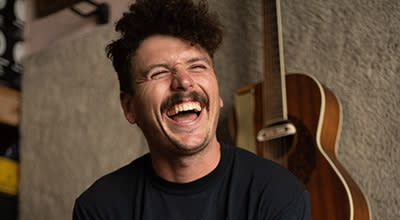 Wielding an ethereal croon and masterful whistle crafted from a lifetime chasing lizards through the Ozark hills, Nick Shoulders is a living link to roots of country music with a penchant for the absurd. Combining his family's deep ties to regional traditional singing with his years of playing to crowded street corners, Nick has sought to forge a hybridized form of raucously clever country music; born of forgotten rocky hollers and bred to confront the tensions of the 21st century South. As evidenced by his surreal album art and anachronistic songwriting, Nick's creative output is steeped in the complicated history of his beloved home of rural Arkansas, but crafted as a conscious rebuke of country music's blind allegiance to historical seats of power and repression. With a kind word and a mean yodel, Nick hopes to put the "Try" in country.
---