BUY STUFF AND SUPPORT AMP!
A percentage of every Amazon purchase made after clicking on this link is donated to AMP. An easy and fun way to show support. Happy shopping! Or click here to make a tax deductible donation to AMP.

North Mississippi Allstars
Rev. Sekou
Time: 7:30pm Day: Friday Doors: 6:30pm Ages: All Ages

Tickets are $25 in advance, $30 day of show (including all service charges). They are also available through Hold My Ticket (112 2nd St SW), 505-886-1251, Monday to Friday 9 AM - 6 PM, Sat & Sun 11 AM - 6 PM.
All ages show. Beer and wine is available with ID.
The Bridge outdoor venue is a unique, open-air space with mountains on one side and an award-winning brewery on the other. The show will be held rain or shine.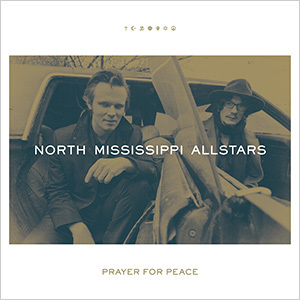 North Mississippi Allstars [website | Amazon.com] are back with Prayer For Peace and couldn't we all use one of those right about now? Founded in 1996 by brothers Luther (guitar and vocals) and Cody Dickinson (drums, piano, synth bass, programming and vocals), the now venerable band are entering their second decade with what is unquestionably the most vital album of their brilliant career. Prayer For Peace sees North Mississippi Allstars continuing to think globally following 2013's Earth-shaking World Boogie Is Coming. That album, the band's seventh studio recording, proved the planetary sensation its title promised, with The Guardian simply declaring it the North Mississippi Allstars' "best yet." Now North Mississippi Allstars weave their bred-to-the-bone musical sensibility with a potent message of positivity, inclusion, family, and hope. As ever, songs like the powerhouse title track and "You Got To Move"—the latter featuring accompaniment from Hill Country Blues guitar hero Kenny Brown and award-winning singer/bassist Danielle Nicole—pay homage to the band's long lineage of musical heroes, celebrating the blues' extraordinary legacy while reshaping and pushing it into contemporary relevance with fatback funk, slippery soul, and pure unadulterated rock 'n roll.
The majority of Prayer For Peace was recorded at Memphis' famed Royal Studios with the great Boo Mitchell behind the board. The hard-touring band also recorded as they traveled the country, lighting up studios in St. Louis, Kansas City, New Orleans, Brooklyn, Austin, and of course, their legendary father Jim Dickinson's Zebra Ranch in the Allstars' own Hernando, MS. Simultaneously master curators, expert revivalists and forward-thinking visionaries, the Dickinson brothers have crafted their most daringly creative and provocatively topical collection to date. Prayer For Peace stands tall as yet another milestone marking North Mississippi Allstars' own unique place in the American musical tradition.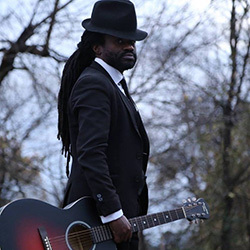 To make his debut album, In Times Like These, noted activist, author, documentary filmmaker and theologian Rev. Osagyefo Sekou went back to his Southern home searching for his family's musical roots in the deep Arkansas blues and gospel traditions. Produced by six-time Grammy nominated Luther Dickinson of North Mississippi Allstars, featuring Luther's brother Cody Dickinson, and supported by Thirty Tigers, Rev. Sekou's debut solo album is a new vision for what Southern blues and rock can mean today. In Times Like These is drenched with the sweat and tears of the Mississippi River, the great tributary that ties so much of the South together. The album's sonic landscape captures the toil of Southern field hands, the guttural cry of chain gangs, the vibrancy of contemporary street protest, backwoods juke joints, and shotgun churches-all saturated with Pentecostal sacred steel and soul legacy.
In Times Like These's opening song, "Resist," opens with a rousing speech given by Rev. Sekou at a rally in Ferguson, Missouri, protesting the shooting of Michael Brown. Upon hearing about Brown's death, Sekou immediately returned to his hometown of St. Louis, MO, taking to the streets in a series of protests and interfaith demonstrations that led to his being arrested multiple times. "Resist" surrounds the listener with the spirit of protest. The images of Ferguson's protests are burned into Sekou's mind even today, and led to his moving cover of Bob Marley's classic, "Burnin' and Lootin'," which captures the feeling of the riots. "In Times Like These," the album's title track, confronts the sense of helplessness that many feel in this current political moment. Carried by congas and explosive steel guitar, the song moves around the central line "In times like this, ain't no one going to save us, we're the ones we've been waiting for."
---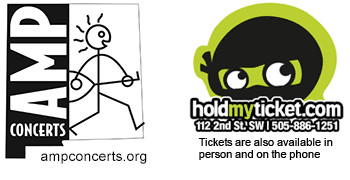 loading tweets
Coming Up