BUY STUFF AND SUPPORT AMP!
A percentage of every Amazon purchase made after clicking on this link is donated to AMP. An easy and fun way to show support. Happy shopping! Or click here to make a tax deductible donation to AMP.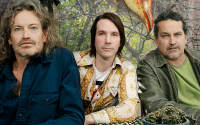 Levitt AMP Santa Fe Music Series
Meat Puppets
St. Range
Time: 7:00pm Day: Saturday Doors: 6:00pm Ages: All Ages Price: FREE
This Event Has Ended
Register for the event and we'll also send you updates if there are any schedule changes as well as info on future free Railyard programs and events around Santa Fe and Albuquerque.
Join your Santa Fe neighbors on the Railyard Plaza beside the landmark Water Tower for great FREE concerts all summer long.
Feel free to bring chairs to the concert.
Food and drink are available inside Second Street Brewery and Violet Crown Cinema.
Come down early to get a spot on the Second Street Brewery patio to enjoy a a cold beer with the music!
Violet Crown has patio drink & dining options too.
Ample parking is available in the underground garage just north of REI.
Download a map (JPG) showing all of the Railyard parking and transportation options.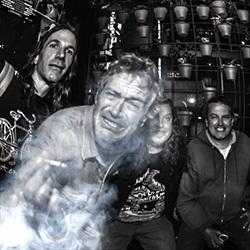 Out of all of the bands that made SST Records a towering force in the American underground during the mid-'80s, Meat Puppets [website | Amazon.com] lasted the longest, surviving where other bands fell apart. Meat Puppets never had the dedicated following of Hüsker Dü or the Minutemen—two fellow SST bands who played the same circuit as the Puppets—but they were able to carve out a long career where other hardcore bands could not, because they always drew from conventional hard rock as well as punk. Not only did they play hard, loud, and fast, but they also had elements of the blues-rock of ZZ Top, the ambling folk-rock of the Grateful Dead, and Neil Young's country-rock and hard rock. As they grew older, the band matured musically, developing an accomplished instrumental technique and moving closer to the traditional hard rock that was always underneath their punk. But they never quite abandoned their punk roots, even when they briefly broke into the mainstream in the early '90s. (All Music Guide)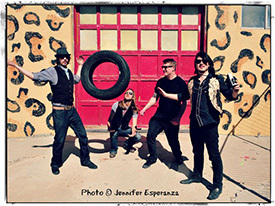 St. Range is the culmination of many lives who have influenced what would become one of The American Southwest's most creative and hard-working true rock acts. Described as "young outlaws" the members of St. Range have battled through many a hardship and hurdle in the process of bringing their brand of "desert rock" to the ears of the region.
Justin Lindsey's honest songwriting accented by the powerful and soulful sound that Mitchell Lacassagne, Andy Deikman and Braden Anderson provide create a familiar, yet exciting new rock experience.
The Levitt AMP Santa Fe Music Series is supported in part by the Mortimer & Mimi Levitt Foundation, a private foundation that empowers towns and cities across America to transform underused public spaces into thriving destinations through the power of free, live music. In 2017, more than 450 free Levitt concerts will take place in 22 towns and cities, all featuring a rich array of music genres and high caliber talent. Learn more at levitt.org.
---


loading tweets
Coming Up