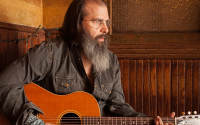 Steve Earle & the Dukes
The Mastersons
Time: 7:30pm Day: Monday Doors: 6:30pm Ages: All Ages
This Event Has Ended
Tickets cost $35, $40 and $45 (plus applicable service charges). Tickets are available through the KiMo Box Office and Hold My Ticket (112 2nd St SW), 505-886-1251, Monday to Friday 9 AM - 6 PM, Sat & Sun 11 AM - 6 PM.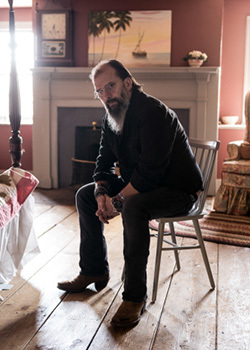 If you ever had any doubt about where Steve Earle's  [web site | Amazon.com] musical roots are planted, his new collection, So You Wannabe an Outlaw, makes it perfectly plain. "There's nothing 'retro' about this record," he states. "I'm just acknowledging where I'm coming from." So You Wannabe an Outlaw is the first recording he has made in Austin, Texas. Earle has lived in New York City for the past decade but he acknowledges, "Look, I'm always gonna be a Texan, no matter what I do. And I'm always going to be somebody who learned their craft in Nashville. It's who I am."
In the 1970s, artists such as Waylon Jennings, Willie Nelson, Johnny Paycheck, Billy Joe Shaver and Tompall Glaser gave country music a rock edge, some raw grit and a rebel attitude. People called what these artists created "outlaw music." The results were country's first Platinum-certified records, exciting and fresh stylistic breakthroughs and the attraction of a vast new youth audience to a genre that had previously been by and for adults. In the eighties, The Highwaymen was formed by Johnny Cash, Willie Nelson, Kris Kristofferson and Waylon Jennings. Their final album The Road Goes On Forever, released in 1996, began with the Steve Earle song "The Devil's Right Hand."
So You Wannabe an Outlaw is an homage to outlaw music. "I was out to unapologetically 'channel' Waylon as best as I could," says Earle. "This record was all about me on the back pick-up of a Fender Telecaster on an entire record for the first time in my life. The singing part of it is a little different. I certainly don't sound like Waylon Jennings.
"I moved to Nashville in November of 1974, and right after that Willie Nelson's Red Headed Stranger came out. I was around when Waylon was recording [the 1975 masterpiece] Dreaming My Dreams. Guitar Town (Earle's 1986 breakthrough album) wound up being kind of my version of those types of songs," Earle recalls.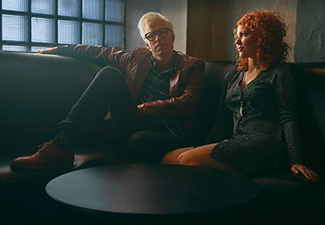 Husband-and-wife duo The Mastersons [web site | Amazon.com], featuring singer-guitarist Chris Masterson and singer-violinist-guitarist Eleanor Whitmore, will open the show. For the last seven years, The Mastersons have kept up a busy touring schedule, performing as both the openers for Steve Earle and as members of his band, The Dukes, in addition to playing their own relentless slate of headline shows and festivals. It was Earle, in fact, who pushed the duo to record their acclaimed debut, Birds Fly South, in the first place.
"Before we hit the road with him in 2010, Steve said, 'You'd better have a record ready because I'm going to feature you guys during the show,'" remembers Eleanor Whitmore. "We didn't even have a band name at the time. We were going through all these ideas and Steve suggested, 'Why don't you just be The Mastersons, and that was that."
Upon its release in 2012, Birds Fly South was a breakout critical hit on both sides of the pond, with Uncut awarding the album 9/10 stars and Esquire dubbing The Mastersons one of the "Bands You Need To Know Right Now." Two years later, they followed it up with Good Luck Charm, praised by Mother Jones for its "big-hearted lyrics, tight song structures, and sweetly intertwined harmonies." The album earned The Mastersons slots on NPR's Mountain Stage and at festivals around the world, from San Francisco's Hardly Strictly Bluegrass to Australia's Byron Bay Bluesfest. Their latest album, Transient Lullaby, is rich with Eleanor's stirring string arrangements and Chris's masterful guitar work.
---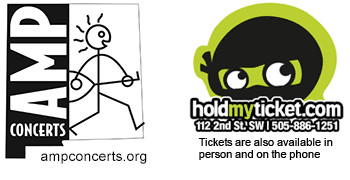 loading tweets
Coming Up