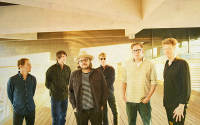 Wilco
Creamer
Time: 7:30pm Day: Tuesday Doors: 6:30pm Ages: All Ages
This Event Has Ended
Tickets for this show cost $37 to $70 (including all service charges). They are also available through Hold My Ticket (112 2nd St SW), 505-886-1251, Monday to Friday 9 AM - 6 PM, Sat & Sun 11 AM - 6 PM.
Tickets to this show are ONLY officially available through AMP Concerts/Hold My Ticket. The internet is full of bogus sites selling wildly inflated tickets even though you can purchase the same tickets through us at a reasonable rate. Be a smart ticket buyer and only buy through the official box office.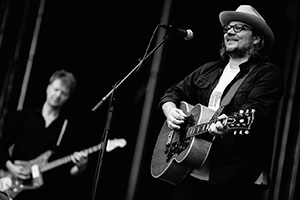 Wilco? Schmilco.
"You don't gain anything, being precious about making records," says Jeff Tweedy. Then he laughs. "I think this is a pretty irritated record. I sort of gave myself permission to complain."
Schmilco, Wilco's [website | Amazon.com] tenth studio album and the fifth by the current sextet lineup, began to percolate at around the same time as its predecessor, 2015's Star Wars. As the songs Wilco developed during that period progressed from musical snippets to fuller structures, and then to lyrical composition, the band began blocking the music into two general album ideas—the first louder and harder, the second more modest in volume and expression.
"I liked the idea of releasing Star Wars the way we did," says Tweedy, "with very little advance notice.  The music on that album felt irreverent in a very electric-rock way, but the other music felt irreverent in a quieter, less layered way. Some of the songs could have been made to work on either album, really, but the alternative to making two records would have been to spend another year really honing everything, all of it, getting it all right for that kind of release. It just gradually became clear that Star Wars was going to be the easier project to finish first. Those songs were a lot farther along than the ones on Schmilco."
Where Star Wars finally coalesced into a boisterous, glam-rocking showcase of Wilco's variable styles, Schmilco is something of its quieter mirror counterpart—more intimate and candid, executed in modest arrangements and instrumentation.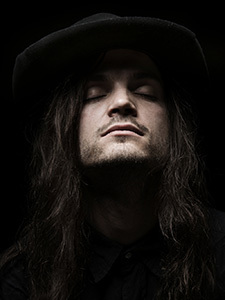 After a decade as a central figure in the Dallas-Fort Worth music scene, singer and songwriter Philip Creamer recently decided to move his young family to Nashville, TN where he would start work on his first solo project. Dovetail, the band he had formed with his younger brother and longtime friends, had dissolved and Creamer was set on finding a clean slate and new inspiration, so he packed up and headed east. The remaining members of the band went on to form the hit backing band the Texas Gentlemen, and eventually would end up performing on Creamer's upcoming album. Soon after moving, friend and Cordovas leading man, Joe Firstman, asked Creamer to open for him at east Nashville's legendary hang, The Family Wash. It was at this show where he attracted the attention of Pat Sansone (Wilco) and Audley Freed (Black Crowes, Sheryl Crow).
Quickly, he began a myriad of guest appearances as a featured lead vocalist, most at the invitation of Freed, with the backing of local greats including members of Cheap Trick, Sheryl Crow, Wilco, My Morning Jacket, Poco, Sturgil Simpson, and Jason Isbell. Creamer is noted for elating audiences with his expansive vocal range and dynamic, Harry Nillson-esque tone and control.
---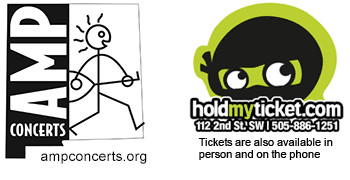 loading tweets
Coming Up