BUY STUFF AND SUPPORT AMP!
A percentage of every Amazon purchase made after clicking on this link is donated to AMP. An easy and fun way to show support. Happy shopping! Or click here to make a tax deductible donation to AMP.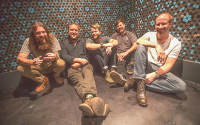 Greensky Bluegrass
Time: 7:30pm Day: Wednesday Doors: 6:30pm Ages: All Ages

Tickets are $20 in advance, $25 day of show (including all service charges). They are also available through Hold My Ticket (112 2nd St SW), 505-886-1251, Monday to Friday 9 AM - 6 PM, Sat & Sun 11 AM - 6 PM.
Tickets will go on sale Friday, July 28 at 10 AM.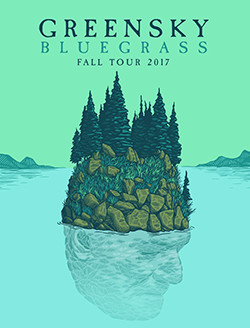 For more than a decade and a half, the members of Greensky Bluegrass [web site | Amazon.com] have created their own version of bluegrass music, mixing the acoustic stomp of a string band with the rule-breaking spirit of rock & roll. They redefine that sound once again with their sixth album, Shouted, Written Down & Quoted.
Like the band's own name, Shouted, Written Down & Quoted is a collection of opposites, full of dark psychedelic swirls, bright bursts of acoustic guitar, soundscapes, solos, freethinking improvisation, and plenty of sharp, focused songwriting. It's wild and wide-ranging, showing off the diversity Greensky Bluegrass brings to every live show. At the same time, Shouted, Written Down & Quoted is unmistakably a studio album, recorded during two different sessions—one at Echo Mountain Studio in Asheville, North Carolina; the other at the Mountain House Recording Studio in Nedarland, Colorado—that comprise the band's longest block of recording time ever. The result is an 11-track album whose songs cast a wide net, mixing the full-throttle energy of a Greensky Bluegrass concert with the nuanced approach of a band that's still eager to explore. 
"You can call us an acoustic ensemble, or a drum-less rock band, or a rock & roll bluegrass band," says mandolin player Paul Hoffman, who, along with guitarist Dave Bruzza, handles most of the album's writing duties. "All of that shifting identity has taught us to cover a lot of ground. There's a flow to this album, just like there's a flow to our setlists. There are some aggressive, rocking moments. Some bouncy, funky moments. An acoustic think piece or two. It's a balance of moods and textures that we create as a band, almost like a mix tape." 
Formed in 2000 in Kalamazoo, Michigan, Greensky Bluegrass kicked off their career playing living rooms and open mic nights across the Midwest. By 2005, they were touring nationally, and by 2006, they were playing the first in a long series of appearances at the annual Telluride Bluegrass Festival. Bandmates Hoffman, Bruzza, dobro player Anders Beck, banjoist Michael Arlen Bont, and upright bassist Mike Devol spent most of the following decade on the road, fine-tuning a live show modeled not after the toned-down production of traditional bluegrass music, but the full-on spectacle of rock.
"We play two sets of music every night with a big light show, and really care about creating a large scale production," notes Bruzza, adding that "the goal isn't just to play important music. We want to cultivate an experience, where people can escape from their everyday lives for a minute and put their worries aside."
---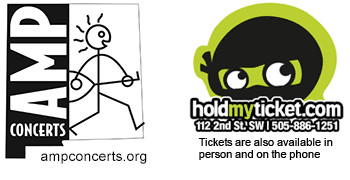 loading tweets
Coming Up