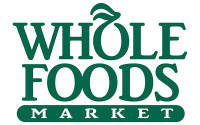 Whole Foods Community Giving Day
Time: 7:00am Day: Wednesday Ages: All Ages Price: FREE
This Event Has Ended
Several times a year, Whole Foods stores hold community giving days (also known as "5% Days") where five percent of that day's net sales are donated to a local nonprofit or educational organization. On March 29, 5% of the net sales from all the Whole Foods stores in New Mexico will be donated to AMP Concerts, as we celebrate our 10th year of being a non-profit and a suite of 50 free community programs expected to serve over 15,000 people.
SUPPORT AMP - SHOP!
Save up your shopping until March 29, and then come join us at any Whole Foods location to visit with AMP staff and volunteers, enjoy some music and grab your Whole Foods goodies!
Come join us at any Whole Foods Store:
Academy
5815 Wyoming Blvd NE
Albuquerque, NM 87109
Indian School Plaza
2103 Carlisle Boulevard NE
Albuquerque, NM 87110
Santa Fe (Cerrillos)
753 Cerrillos Rd
Santa Fe, NM 87505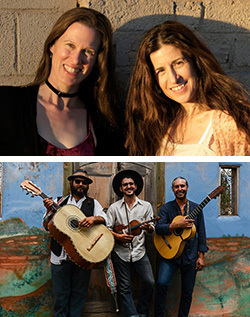 At the Academy Store, we'll be featuring live music from:
Noon - Bébé La La - Albuquerque's Folk Americana Francais duo, performing originals, French ballads and pop songs, and more!
6 PM - Lone Piñon - An acoustic trio whose music celebrates the diversity of New Mexico's cultural roots.
Unfortunately, the weather hasn't been really cooperative, so we've had to cancel the music in Santa Fe. We are still optimistic that Albuquerque's warmer weather will allow noontime music from Bébé La La and a 6 pm set from Lone Piñon. And we still welcome musicians to come jam with us at either Albuquerque store.
We'd love for you to come out and Jam With AMP!  If you are a musician, feel free to join us at either Albuquerque store for an open jam session to put everyone in a music appreciating mood.
Raffle!  
There will also be a raffle at each store for a pair of tickets to an AMP show of your choice and an AMP Membership. 
Help AMP Concerts Celebrate 10 Years as a Non-Profit!!!
While many of you know AMP Concerts as producing big ticketed events at venues across New Mexico (such as the upcoming Elvis Costello show at Popejoy, or last year's wildly successful Alabama Shakes show in Taos), many of you may not be aware of the scope of our free community programming, which is a big part of how we fulfill our mission to provide arts education and cultural enrichment experiences to the population of the state of New Mexico.
In 2016, for example, we did 50 free community events that were attended by over 11,000 people!  This consisted of 
24 Albuquerque Public Library shows,
6 shows at the VSA North 4th Arts Center,
10 Railyard Concerts,
7 Railyard Movies,
2 school performances, and
1 silent disco at the Railyard.
AMP is hoping to build and expand on these free community events this year, but these events are not free to produce.
Each library show, VSA North 4th Arts Center, or School visit costs approximately $1000 to produce between artist fees, promotion, equipment rental, time spent contracting the show, coordinating volunteers, etc.  Each Railyard movie show costs approximately $2500 to produce, and each Railyard Concert approximately $7000!
Our Estimated costs for 2017: 
$35,000 (35 Public Library shows in both Albuquerque and Santa Fe, VSA North 4th Arts Center, School visits)
$17,500 (7 Railyard movies)
$70,000 (10 Railyard concerts)
$122K: Total
Luckily, $25,000 is already covered by the AMP Levitt Foundation grant we received to promote the Railyard Music Series (thanks to your votes!)  We are kicking off a campaign to help fund the remaining $100,000.  Here's how you can help!
Shop at Whole Foods, Wednesday, March 29, as they will be giving 5% of their proceeds to AMP Concerts!  We will be targeting all that money to fund our free programming.
Become an AMP Concerts member at the Outreach Promoter level ($500), and you can sponsor a specific library, N4th or school event.
Become a Corporate Sponsor of one of the Railyard shows ($2500 of donations or in-kind contributions).  See our Corporate Sponsorship package for details.
We appreciate your patronage and look forward to you helping us reach this goal and help expand our free programs.  In times like this, we feel it is more important than ever to bring arts to our communities, bringing people together regardless of economics, background or any kind of label!
Thanks for your support!
---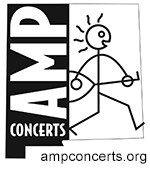 loading tweets
Coming Up