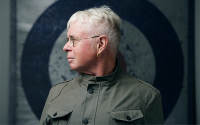 Bruce Cockburn
Time: 7:30pm Day: Tuesday Doors: 6:30pm Ages: All Ages
This Event Has Ended
Tickets cost $30, $35, $45 (plus applicable service charges). They will be available from the Lensic Box Office (505-988-1234).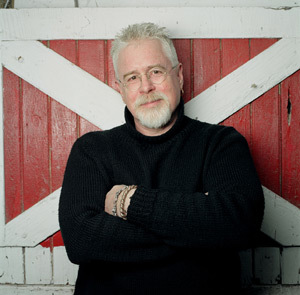 Bruce Cockburn [web site | Amazon.com] has always been a restless spirit. Over the course of four decades, the celebrated Canadian artist has traveled to the corners of the earth out of humanitarian concerns—often to trouble spots experiencing events that have led to some of his most memorable songs. Going up against chaos, even if it involves grave risks, can be necessary to get closer to the truth.
"My mother once said that I must have a death wish, always going to what she called 'those awful places,'" laughs Cockburn. "I don't think of it that way. I make these trips partly because I want to see things for myself and partly out of my own sense of adventure."
Many of his compositions come from his travels and spending time in places like San Francisco and Brooklyn to the Canadian Forces base in Kandahar, Afghanistan, jotting down his typically detailed observations about the human experience.
Those songs, along with his humanitarian work, have brought Cockburn a long list of honors, including 13 Juno Awards, an induction into the Canadian Music Hall of Fame, a Governor General's Performing Arts Award and several international awards. In 1982, he was made a Member of the Order of Canada and was promoted to Officer in 2002. The Luminato festival honored Cockburn's extensive songbook with a tribute concert featuring such varied guests as jazz guitarist Michael Occhipinti, folk-rapper Buck 65, country rockers Blackie and The Rodeo Kings, country-folk singers Sylvia Tyson and Amelia Curran, pop artists the Barenaked Ladies and Hawksley Workman, and folk-pop trio The Wailin' Jennys.
Last year, Cockburn's long‐awaited memoir, Rumours of Glory, was published by HarperCollins. Cockburn invites readers into his private world, providing an intimate commentary on his life and work, focused on the roots of his songwriting and the stories behind his best-known songs. A companion piece to the book, a box set also titled Rumours of Glory, was curated by Cockburn himself; the songs are presented in the same order they appear in the book. The limited edition 117-song, nine-disc set includes 16 rare and previously unreleased songs and a live concert DVD—the artist's only full-length concert video. 
Never content to rest on his laurels, Cockburn keeps looking ahead. "I'd rather think about what I'm going to do next," he once said. "My models for graceful aging are guys like John Lee Hooker and Mississippi John Hurt, who never stopped working till they dropped, as I fully expect to be doing, and just getting better as musicians and as human beings."
---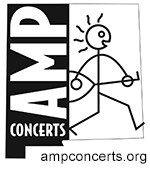 loading tweets
Coming Up