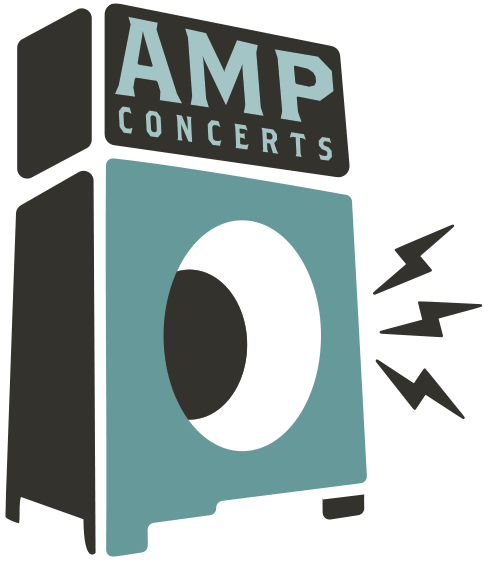 Search
AMP Concert offers innovative and inspiring arts programming throughout New Mexico. A portion of all AMP ticket sales goes to fund free community concerts, workshops, school programs & artist residencies.
AMP Radio
About AMP
As a mission driven non-profit organization, AMP Concerts is the leading cultural institution in New Mexico providing innovative and inspiring arts programming to diverse audiences. Our concerts bridge ages, demographics and cultural backgrounds. We believe that music creates community, preserves culture, acts as medicine and facilitates human connection.
Founded in 2004, AMP has hosted thousands of concerts by many of the world's most creative and celebrated musicians including songwriting legends Jackson Browne and Joan Baez; country icons Emmylou Harris and Lyle Lovett; jazz and classical masters Chick Corea and Philip Glass; world music ambassadors R. Carlos Nakai and Paco de Lucía; indie rock pioneers Wilco and David Byrne; and many more. Local artists appear regularly at our events as openers, celebrating CD releases and during the pandemic in a wide range of virtual programs. 
AMP also provides ongoing free concerts throughout the state, making music more broadly accessible, including programs for school-age groups. Free concerts have been provided at libraries, state historic sites, the Santa Fe Railyard, the N4th Art Center for the developmentally disabled, Western New Mexico University, the Santa Fe Folk Art Market, the National Hispanic Cultural Center and more.  
AMP Staff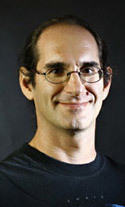 Neal Copperman, Executive Director/Director of Albuquerque Operations/Board Member
Neal launched the AMP House Concert series with then roommate Jeff Hanson soon after moving to Albuquerque. He has steered AMP from house concerts and a hobby to a sole proprietorship and eventually a non-profit organization. Neal's goal has always been to see the music he loved in other parts of the country be available in Albuquerque. Neal works full time as the Executive Director of AMP, and in his spare time works on AMP :) He is also on the board of the New Mexico Presenters Alliance, sporadically hosts KUNM's Global Music show, organizes the entertainment for the Santa Fe International Folk Art Market, helped organize and run ¡Globalquerque! from its inception until 2019, and is active in many civic and arts projects around the city.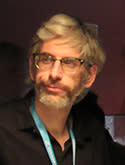 Chris McGlumphy, Albuquerque Operations and Grant Writer
Prior to moving to New Mexico, Chris McGlumphy was very active in the Classical/New Music world, where he has been the Executive Director of the Pittsburgh New Music Ensemble, Pittsburgh Chamber Music Society and Managing Director of Relâche New Music Ensemble. Chris isn't just an administrator, though. He's an accomplished musician (viola da gamba is his primary instrument) and composer, having composed a number of film scores, works for strings and electronics and theater scores. You won't be surprised to find that Chris has degrees in music, music technology and mathematics. Chris is a major force behind the scenes at AMP, writing grants, newsletters and press releases, managing our membership program and handling advance logistics on most of our projects. Chris is married and has two remarkable and very musical sons.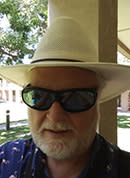 Jim Wolken, Volunteer Coordinator
Jim was born and raised in southeast Nebraska. As as child he started piano lessons at about age 8 and while in high school studied piano and organ with Robert T. Benford, composer and senior college music instructor at Peru State. Jim attended Peru State College in Nebraska and was a member of the college band. After graduation Jim taught school a few years, then hired out as a clerk on the Union Pacific Railroad. For 31 1/2 yrs Jim worked for Union Pacific Railroad as a crew dispatcher calling crews to man trains from the Powder River Coal Basin in Wyoming to Colorado, Kansas, Nebraska and Illinois. For a time Jim dispatched crews for Metra Commuter Train service in the Chicago area. Jim retired and moved to Albuquerque and soon started volunteering for AMP Concerts in 2012.  
AMP Board of Directors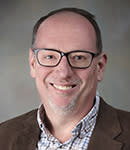 Jeff Hanson, President
Jeff has been involved with AMP Concerts even before its inception, working with Neal Copperman on the Bosque House Concerts, which hosted over 100 shows in seven years in Jeff's living room. Besides being involved in AMP Concerts, Jeff is a Manager at Sandia National Labs and enjoys cooking, bowling, theater, and fine dining. Jeff's musical interests span a pretty wide range, but his favorites tend to be female singer-songwriters with big voices, a la Kate Bush, Jane Siberry, Jewel, Alison Moyet, and Wendy Rule.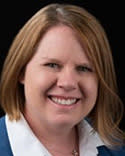 Lisa Ivener, Treasurer
Lisa Ivener, a native New Mexican, is currently self-employed providing bookkeeping and payroll services for clients in different industries. Those industries are: Security, Software Development, Childcare, and Personal Training. Spending over a decade in the semi-conductor industry, Lisa is a multi-faceted financial professional with experience in many aspects of financial analysis, budgeting, forecasting, modeling, and process improvement. Lisa is an avid music lover and was involved in AMP during the early days of house concerts. Previously, Lisa served as Treasurer for another non-profit, New Mexico Arts and Crafts Fair. Her service spanned four years, and while there, she helped the Fair celebrate a milestone: its 50th show! Lisa is married to Aaron, a fellow AMP house concert-goer, and together they have two boys that keep them very busy. When not crunching numbers, Lisa can be found coaching her younger son's soccer team, while cheering on her older son, who also plays soccer.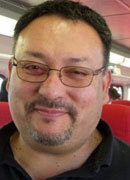 Ron Sisneros, Secretary
Ron is employed with State Government and enjoys a variety of music from various artist from folk, country, jazz, Northern New Mexican and 70's and 80's. He believes that music can be used in many ways from telling a story to teaching math. He was fortunate to have a teacher in 3rd grade that taught math through music and allowed him to read a story in history and put it to music. He believes in helping out the community he lives in through volunteering such as serving meals and helping out in food banks. Through our actions we teach the next generation about the arts and helping others.

Shalini Shanker
Shalini Shanker is an accomplished fundraiser, engineer and educator who chose to apply this diverse skillset to improving the quality of public education and health and human services in New Mexico.  Ms. Shanker's career began as an automotive design and test engineer for Nissan Research and Development in Detroit and Tokyo.  After moving to New Mexico, Shalini switched gears and entered public education. Over a ten year span at Amy Biehl High School, she served as a math teacher, administrator, and the Director of Institutional Advancement and earned a Bill and Melinda Gates Fellowship. In 2014, Ms. Shanker established and still runs NonProfit Solutions, a nonprofit consulting company in Albuquerque.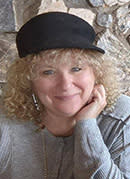 Deborah Sorensen
Deborah's love of music/arts greatly influenced raising three very talented children, who are convinced The Bowling for Soup song 1985 is about her. In 2016, Deborah volunteered at her first AMP event and has not looked back. Wearing a multitude of hats, she works every show possible. As a bonus, her grown children, Stephen and Carley, regularly volunteer as well. Deborah believes that the presence of arts in the schools is just as important as STEM programs and recognizes that sadly, it is not possible for many public schools. She is very excited to be adding the hat of AMP Board Member and is looking forward to working towards the AMP mission to enrich access to the arts for all. Deborah is a NM Native and has worked at Los Alamos National Laboratory since 1998. In addition to music, she enjoys kayaking/rafting, traveling, and antiquing. 
AMP Advisory Board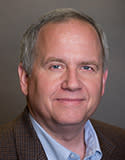 David Rogers
David is Executive Director for Dual Language Education of New Mexico, a nonprofit that supports the effective design and implementation of dual language education programs. The DLeNM family includes over 30 educational leaders who offer program and professional development services, throughout the year. David has served as Peace Corps volunteer program coordinator in Paraguay, South America, dual language teacher in South Bronx, NY and Albuquerque, NM, and school principal in Albuquerque's South Valley. David and his colleagues organized the first La Cosecha in 1996 and have developed it into the largest dual language conference in the country.  David has generously donated his time to manage the artist transportation for ¡Globalquerque! David is husband to dual language educator Rosie González-Rogers, and has four bilingual/bicultural daughters.
The Rest of the AMP Team
Nikki Bailey, Hospitality
Debbie L'Insalata, Merchandise, Santa Fe Focal & Hospitality
Sue Trowbridge, Web Developer
Sue has been AMP's web designer since the early house-concert days. She lives in the San Francisco Bay Area (but enjoys visiting New Mexico!). Along with web sites, Sue also designs print book interiors. Find her online at interbridge.com.
"I've been to many of the shows you've promoted and I'm very grateful for your presence in Abq and how you've totally uplifted the music scene. Providing these small and midlevel venues is exactly what these artists need to flourish and then music lovers like me are the beneficiaries. So thanks again and keep it up!"
—Fred (when purchasing an AMP Membership)
"Thank you for all the great music! Of the many awesome AMP Concerts shows I've seen a few really touched my heart and soul, particularly Oliver Mtukudzi, Baka Beyond, Vieux Farka Toure, and Johnny Clegg. Amazing, talented musicians that I never thought I would get to see in my lifetime so thanks so much for bringing them to Albuquerque."
—Jordan
"I wanted to say THANK YOU for bringing Paco de Lucia to Abq! It was by far the best concert I've ever seen! Paco and the other musicians were absolutely mind blowing! I have never been so inspired. I appreciate all the hard work you do to present quality, world-class music to the Abq community. We are INCREDIBLY LUCKY!!"
—Fellow Music Lover, Emily Dunkin
"I wanted to thank you so much for booking the Tom Russell show at the Outpost. I drove down from Aztec to catch the show. I have seen Tom over 20 times, and this show was absolutely one of the best! Everything was perfect. The venue and sound were great, the audience was great, and so was Tom. It made for a wonderful evening of great music. I hope that Tom Russell can become an annual event at the Outpost."
—Russ, Aztec, NM
"It is important for individuals with severe disabilities to have the opportunity to listen to good music. Thanks."
—Katherine
"The concert was AMAZING! AWESOME! ABSOLUTELY LOVED IT! I don't know what I enjoyed more- seeing Steve Martin live, or the incredible musical talent of the Rangers. As he said, 'They are not my band, I am their celebrity.' I went with my husband, two daughters, another couple, and my sister and her friend who were visiting from Florida. Everyone left the room smiling :-) That's quite a feat, given our varying ages and personalities! So, thank you! We love live music and go as often as possible and are always up for exploring new venues."
—Heidi, Rio Rancho, NM
"Looking forward to a family bilingual show. We want to thank the organizers and producers that make a tremendous effort to bring bilingual, cultural and quality performances to New Mexico."
—Alexi
"I wanted to thank you for handling the stage all weekend long!!! What a great job you did with the line-up—everyone loved it!! West African Highlife was the life of the party—truly. I really appreciate how hard you work for the [Santa Fe International Folk Art] Market and the entertainment groups—they are such an important part of what we do and you make it happen!!"
—Laura Sullivan, Director of Development, Santa Fe International Folk Art Market
"Lenny and I were at the Emmylou Harris concert on Sunday night which was fantastic! AND have come to both days of Globalquerque all years since you got it started. We love it, and have gotten lots of our friends to go too. I have such high regard and excitement about what you and AMP contribute to the musical life of our community—I simply want to add some support to your efforts as a non-profit. I've been on your e-list for years: today I decided it was time to make a donation too :-).
"Just so you know... we've already purchased our earlybird tickets for Globalquerque this year, including a third ticket for my brother traveling to NM just to attend again. He came last year too. He's a music collector and youth worker from Central New York state—and we ALL have fallen in love with Globalquerque. See you there this September!"
—Lois
"I've been meaning to write you for the last month and thank you for bringing Johnny Clegg here and to such a beautiful venue. It was a great concert and a great experience overall, being outside and getting to dance with the kids, plus my family and I were able to express to Johnny Clegg how much his music has meant to us over the years. Thanks for all you do!"
—Amy
"Just a thank you for your delightful presentation at Creative Albuquerque yesterday. You shared lots of valuable information and gave us new perspectives to think about. It will be so exciting to host at least one of those Pakastani groups in Albuquerque. Thank you for all you do for Albuquerque and the arts. You are amazing, and definitely one of the gems of our city!"
—Margaret
"Thank YOU for the rare treat! My friends in fancier places (Atlanta, Los Angeles, New York, Helsinki) couldn't believe Albuquerque ('where is that exactly?') got to see Philip Glass up close and personal, and for only $45."
—Meredith
"I wanted to take this opportunity to thank you for getting the Philip Glass 'mini-festival' together—I was able to attend the discussion at Keller Hall (and especially was entranced by PG saying what really mattered was writing the spaces!) and also the performance at the Academy. My son's funeral was held in Simms, so it's hard for me to go there, but it was worth it to see Mr. Glass bring his music to life. I think my Tyler would also have liked that concert. So, thanks again for all your hard work on our behalf. This was a special evening."
—Vicki
"What a GREAT concert last night by Badi Assad—the best single act performance I've seen/heard in a long, long time—those who did not attend lost out. I hope that she felt rewarded for her performance. My wife and I are on your list serve. Take this for what it is worth—you're doing a GREAT job of bringing world music to NM. We are fans of AMP CONCERTS."
—Brian
"you ROCK! this is the best free concert series ever! Love ABQ, love AMP, love the Rio Grande Libraries!!"
—Heather
"I just love all this music you are bringing to Albuquerque. Here's a great big thank you from me!"
—Judy
"I'll be bringing my group of guys... they've been asking me when the next time we could go on a field trip to hear great music... we've enjoyed four concerts so far and they've been hits with my clients. So thanks again for what you're doing, and how in particular these free library concerts are enriching our community."
—Greg (and the crew from the homeless transition house)
"Richard Thompson show was KILLER! I was a happy member of the crowd at the Museum Sunday, and wanted to congratulate you on one of the best shows I've heard in years. I hope you are able to book more shows at the Museum amphitheater, which is my current favorite place
to see and hear music."
—Dan
"I just want to say thank you for this afternoon's concert. It is the first time my husband and I attended one of your events at VSA, and were not only blown away by the music, but felt great joy in seeing everyone get into the groove, it was very special indeed!"
—Marian
---