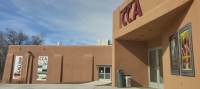 Afropop Worldwide Talk
Featuring Banning Eyre and Sean Barlow
Time: 7:00pm Day: Sunday Doors: 6:30pm Ages: All Ages
This Event Has Ended
Tickets are $15 in advance, $20 day of show (including all service charges). They are also available through Hold My Ticket (112 2nd St SW), 505-886-1251, Monday to Friday 9 AM - 6 PM, Sat & Sun 11 AM - 6 PM.
Afropop is the contemporary, mostly urban, music of Africa. It also gives public radio's Peabody Award-winning program Afropop Worldwide its name.
As the program celebrates 30 years on the air in 2018, Senior Producers Banning Eyre and Sean Barlow pay a visit to the Center for Contemporary Arts to present a vivid, multi-media tour through this remarkable musical history. We'll visit key African cities—Kinshasa, Dakar, Bamako, Soweto and Harare—where dynamic new genres of music were forged in the 1950s, '60s and '70s, as rural people brought their traditions and fused them with modern international trends in fast-growing urban centers. Then we'll sample the music of the today's youth, whose foreign models are not the rock, jazz, soul and salsa of their forefathers, but rather dancehall reggae, R&B and hip-hop. Through all these transformations, the music illuminates deep truths about history, politics, spirituality and social evolution on our African planet.
This program is in conjunction with the exhibition "Making Africa: A Continent of Design" at the Albuquerque Museum.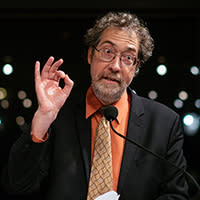 Sean Barlow is the creator and producer of the Peabody Award-winning Afropop Worldwide, the first nationally syndicated series in the U.S. media to introduce the American public to the music and culture of contemporary Africa and the African Diaspora. Afropop Worldwide is distributed by Public Radio International to over 110 stations in the U.S. and by XM satellite radio. Sean and the Afropop team also produce the acclaimed afropop.org website, a weekly e-newsletter, the Annual Afropop Hall of Fame Awards ceremony and an embryonic film series.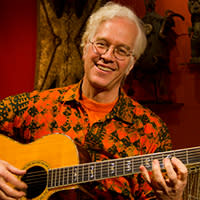 Banning Eyre has written about international music, especially African guitar styles, since 1988. He comments and reports on music for National Public Radio's All Things Considered, and contributes regularly to the Boston Phoenix, Guitar Player, Rhythm, Folk Roots, The Beat, CD Now, CMJ, New Music Monthly, and the Music Hound and All Music Guides. He has traveled extensively in Africa and has produced many programs for the public radio series Afropop Worldwide. In 1995, Eyre co-authored AFROPOP! An Illustrated Guide to Contemporary African Music with Sean Barlow. Eyre's book focused on Malian guitar styles, In Griot Time, An American Guitarist in Mali, was released by Temple University Press (2000) and in the UK by Serpent's Tail (2002). The companion CD Eyre compiled, In Griot Time, String Music from Mali, is out on Stern's Africa.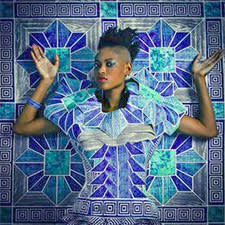 The Afropop Worldwide visit is being presented in partnership with the Albuquerque Museum in conjunction with Making Africa: A Continent of Contemporary Design, an exhibition that runs February 3 to May 6. Showcasing the work of over 120 artists and designers, Making Africa illustrates how design accompanies and fuels economic and political changes on the continent. The exhibition focuses on a new generation of entrepreneurs, thinkers and designers from and within Africa, who—as "digital natives"—address a global audience and provide the world with a new vantage point on their continent. Making Africa features a plethora of work cutting across a wide variety of media, such as the eyewear sculptures by Kenyan artist Cyrus Kabiru, the furniture of Cheick Diallo from Mali and the photography of Mozambican Mário Macilau and Nigerian J.D. 'Okhai Ojeikere.
---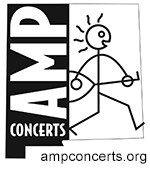 loading tweets
Coming Up