*** POSTPONED ***
Otto & Astrid's Rock 'n' Roll Explosion - POSTPONED
Time: 7:00pm Day: Saturday Doors: 6:30pm Ages: All Ages
Due to the ongoing health crisis, this show and the rest of the Revolutions International Theatre Festival has been cancelled. We know that Revolutions will try to bring many artists back later in the year for a second run of the fest, but obviously that's all up in the air at the moment.
Ticket sales and passports were all through Tricklock on this one.
Look for updates at Tricklock Company and http://www.tricklock.com
This Event Has Ended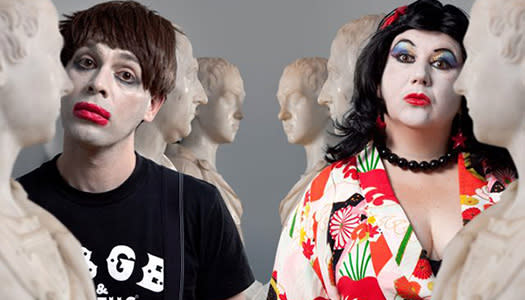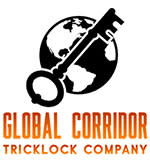 Due to the ongoing health crisis, this show and the rest of the Revolutions International Theatre Festival has been cancelled. We know that Revolutions will try to bring many artists back later in the year for a second run of the fest, but obviously that's all up in the air at the moment.
Ticket sales and passports were all through Tricklock on this one.
Look for updates from Tricklock Company

This event is part of the 2020 Revolutions International Theatre (and Music!) Festival, put on by our friends at Tricklock Company.
Berlin's prince and princess of art rock and Europop are returning to make a party with Albuquerque!
Utterly dysfunctional siblings, Otto & Astrid, from the cult band Die Roten Punkte will thunder through a night of their hits. And misses.
Otto & Astrid's Rock 'n' Roll Explosion is one of the most irreverent and hilarious gigs you are ever likely to see. A lipstick-smeared, tantrum-loving, sonic collision between The B-52s, The Pixies, Kraftwerk and early Ramones with ridiculously infectious songs. Otto & Astrid are truly one of a kind.
Recently the teutonic twosome have been performing with Australia's premier circus company "Circus Oz" in Rock Bang: a circus rock opera—complete with acrobats, spectacular stunts, high falls and dancing robots. The pair have just completed a Canadian tour, a season in Edinburgh, a run at Soho Theatre in London, opened for Amanda Palmer and made a web series chronicling their rehearsals, which so far has had close to half a million views.
Orphaned as kids when Astrid was 12 and Otto was 9, the brother and sister duo found shelter in a Berlin squat and never looked back. An Otto & Astrid gig is a wild, rock cabaret ride, full of hilarious, truly catchy and award-winning pop songs, constantly interrupted by these squabbling siblings.
---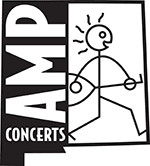 loading tweets
Coming Up