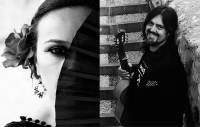 AMP Concerts and Casa Flamenca Present
Solos Tú y Yo
A LIVE STREAMING EVENT
Time: 8:00pm Day: Saturday Ages: All Ages
This Event Has Ended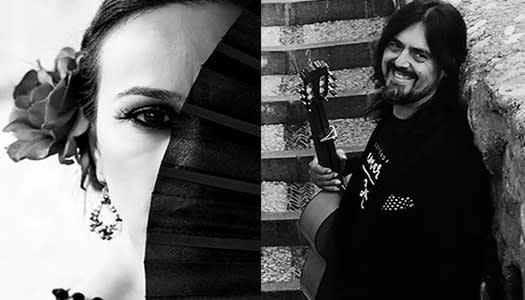 This event will be streamed from the AMP Concerts Facebook Page
While all our concerts are on hold, AMP Concerts is reaching out to local artists to give them work and give you entertainment in these difficult times. AMP maintains a fund to pay for community projects, which have primarily been school programs and artist residencies.  In this time of crisis, we are using those funds to hire local artists and tech crews to create streaming events—and to act as a catalyst for the community to support art as well.  
Everyone performing and working on the show is being paid, as is the otherwise closed Casa Flamenca.  There will be no audience, just musicians, sound and video people who will follow social distancing guidelines. 
We are accepting donations for the artists, venue and crew. If we end up with any additional money, we'll donate it to Thomas Goodrich's New Mexico Musicians' Relief Fund.  
These programs may be cancelled if current New Mexico health guidelines become more restrictive. 
Guitar: Juani de la Isla
Dance: Valeria Montes
Valeria Montes has been described as "mesmerizing" by the Detroit Free Press and "beauty in motion" by the Metro Times. She is known as La Chispa (the Spark) for her passionate and vibrant interpretation of Cante Flamenco (flamenco song) and for her complex rhythmic zapateado.
Born in Mapimi, Dgo., Mexico, Montes began her dance studies at the age of five in her native Mexico studying ballet, baile folklorico, and gymnastics. At age of 20, she moved to Michigan, USA where she started dancing Spanish classical dance with local instructor, Maria Del Carmen Montes. Eventually, Montes moved to Spain to immerse herself in the world of flamenco and was very fortunate to study with legendary families and artists of flamenco: Farruco Family, Carmen Ledesma, Concha Vargas, and Miguel Vargas. She has also studied cante flamenco with Esperanza Fernandez, which she feels is vital for dancers to do in order to understand the art form in a more profound way.
Juan Francisco Gonzalez Caballero (Juani de la Isla) is a highly respected and world-renowned flamenco guitarist from the island of San Fernando near the port city of Cádiz, in southern Spain. He began his musical education studying with the great flamenco singer Rafael Romero and has been a student of the celebrated flamenco guitarist Manolo Sanlúcar. Juani de la Isla has also been trained in the gypsy flamenco style of "Morón"—a small pueblo in the heart of Andalucia's flamenco country.
Throughout his illustrious career, he has accompanied some of the finest flamenco artists of this century: singers Jose Mercé, Chato de la Isla, Juan Villar, Rancapino, Pansequito and Aguilar de Vejer; and dancers Javier Barón, Sara Baras and Manuela Carrasco. He has composed music for the flamenco dance company of Cristina Hoyos and for over a decade has been the musical director for the popular flamenco singer "El Barrio."
---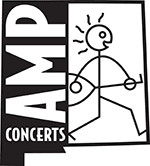 loading tweets
Coming Up