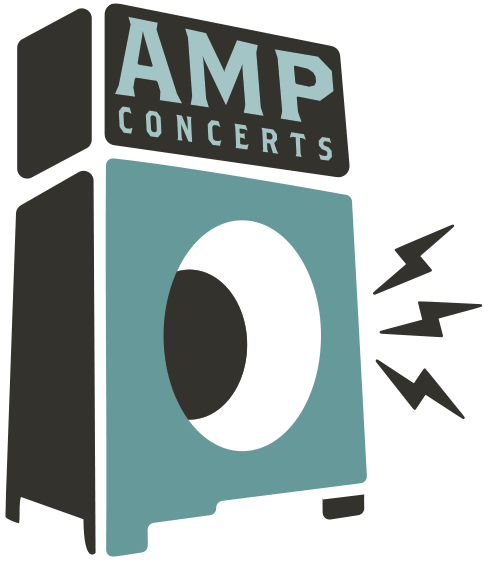 AMP Concerts offers innovative and inspiring arts programming throughout New Mexico. A portion of all AMP ticket sales goes to fund free community concerts, workshops, school programs & artist residencies.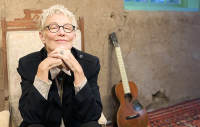 Eliza Gilkyson
CD Release of "Songs from the River Wind"
Time: 7:30pm Day: Sunday Doors: 6:30pm Ages: All Ages
This Event Has Ended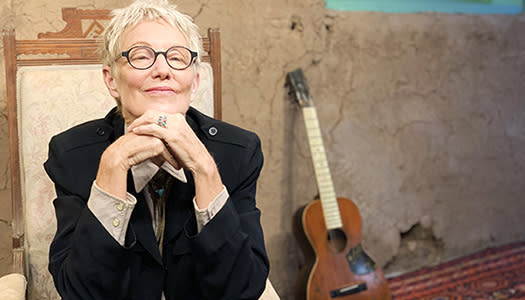 PROOF OF VACCINATION OR NEGATIVE TEST REQUIRED FOR ENTRANCE
To assure the health of our patrons, artists and staff, as well as the continued health of the concert industry, all AMP Concerts require either a proof of vaccination completed at least 14 days prior to the event or a negative COVID test administered by a health care professional within 72 hours of the event. Originals or photos of documents with a matching ID will be accepted. Masks are also required at all indoor venues (as per the current State health orders).
Thanks for your cooperation and understanding.
Eliza and her team have decided to move the show to March 20th due to the rise in cases of CV19 in New Mexico and feel like waiting out the current spike out is the safest approach. All the tickets will be honored on the new date of March 20th. If you are unable to attend we can offer a refund.
Tickets cost $32, $41 and $46 (including all service charges). They are also available by phone through Hold My Ticket at 505-886-1251.
Renowned songwriter Eliza Gilkyson has announced the follow-up to her critically acclaimed political masterpiece, 2020, which topped the folk radio charts and won Eliza the "Best Song of the Year" award from the Folk International Alliance. Her new album, Songs From the River Wind, is what she calls her love letter to the Old West. It's composed of snapshots of the people and places, lives and loves lost and found over her years of wandering the West as a musical minstrel, searching for her heart's home. The album will be out January 14, 2022 on Howlin' Dog Records.
Feeling the need to take a little break from the socio-political music that she felt compelled to write for her last six albums, the twice Grammy-nominated artist moved her base from Austin, TX to Taos, NM. Inspired by memories of characters and events that birthed her enduring love affair with the West, the songs span 40 years — from originals to vintage classics — and culminates with her recent decision to relocate permanently to Taos, where she is sinking down deep roots at long last.  
With a nod to her dad, folksinger Terry Gilkyson and his 1950s folk group "The Easy Riders," who recorded original and traditional folk songs with a distinctive western flavor, Eliza joined forces with her old friend Don Richmond to produce the record, enlisting Don's much loved Southwest band The Rifters to sing backup harmonies. The group shines on Eliza's version of The Easy Riders' version of the traditional tune, "Wanderin.'" 
"The Rifters are like the twenty-first century version of the Easy Riders," Eliza says. "My dad would have loved them, and to have them sing and play on this record with me is icing on the cake. It's all part of bringing these disparate parts of myself together and bringing my past into my present as a songwriter and as a whole person. It has been an enlightening adventure for me."
Eliza quotes the Irish poet George Moore, who said, "A man travels the world over in search of what he needs and returns home to find it." "The same can be said for this woman, a wanderer who loved the road and the music life but who was always hoping to find her true home in the world," she says. 
Songs From the River Wind is the story of that quest, the lives and loves, the people and places in her beloved West, and the river of longing that brought her to the place where she could finally rest her bones and feel, with certainty, that she was home.
---