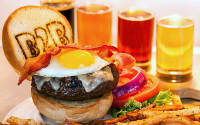 Giving Back Sunday at B2B Bistronomy
Time: 12:00pm Day: Sunday Ages: All Ages
This Event Has Ended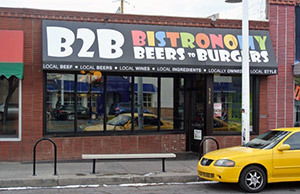 Every Sunday, B2B Bistronomy in Nob Hill has been investing in the community through its "Giving Back Sunday" events. The restaurant donates 20 percent of the day's proceeds to different non-profit agencies, and on Jan. 10, 20% of the day's sales will be donated to AMP. Enjoy B2B's fresh food, including hamburgers made with New Mexico farm fresh Angus beef served on custom-baked artisan buns, along with great salads, fries and one of the largest selections of draft beers in New Mexico. 
Drop by any time between 12 and 9 to partake and contribute.  We especially recommend stopping by from 2 to 5 and 7 to 9.  Last year we had lines out he door at peak hours and were quiet during those in-between times.  Filling in those quiet windows will be what takes this fundraiser to the next level.
Last year, our day at B2B generated over $600, which covered our expenses for one free library or N4th program.  B2B tells us ours was one of the best attended Sundays!  Thanks AMP fans!  
Andrea Lin of the Albuquerque Journal raved that B2B's burger was "one of the best burgers I've had in years. Could the grass-fed pedigree of the beef be a factor? Probably, but grill technique never hurts, either... Once your burgers have arrived, check the underside of each bun for the signature B2B grill mark etched into the butter before squashing everything down to take your first two-fisted bite. Wait a few seconds as the euphoria rushes in, the meat is flavorful, done to perfection and the condiments are copious and threatening to drip out on to the plate."
"Even if beef isn't your thing," she added, "the same care is applied to everything from the sesame-breaded tuna patty (medium-rare is best for the lean fish) to the plateful of greens, roasted poultry and goat cheese that is the Lemon Ginger Chicken Salad."
Gil's Thrilling (and Filling) Blog announced, "A new candidate for any 'best of' discussions are the burgers proffered by B2B Bistronomy... The curiously-named burger restaurant might well serve the very best burger from among the half-dozen or so vaunted gourmet-upscale burger joints to have launched in recent years."
---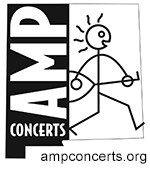 loading tweets
Coming Up