BUY STUFF AND SUPPORT AMP!
A percentage of every Amazon purchase made after clicking on this link is donated to AMP. An easy and fun way to show support. Happy shopping! Or click here to make a tax deductible donation to AMP.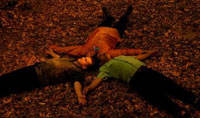 Baraka Moon
Time: 12:00pm Day: Thursday Doors: 11:30am Ages: All Ages Price: FREE
This Event Has Ended
Members of Baraka Moon will be performing and leading discussions at each of these two free library shows. 
Wednesday:  Stephen Kent - Didjeridu Dreaming (an introduction to the Australian Aboriginal instrument from one of the world's contemporary masters).
Thursday - Sukhawat Ali Khan & Geoffrey Gordon "Music of India and Pakistan" 
The full Baraka Moon will perform a free concert on Wednesday in Albuquerque's Old Town Plaza and of course, you'll be able to find them at ¡Globalquerque! on September 16.
Baraka Moon, founded on the night of an eclipse of the Full Moon in 2008, is a trio featuring virtuoso musicians from 3 distinct cultures and parts of the world—the USA, Pakistan and Great Britain—playing original music with roots based in Qawaali Sufi Trance Songs, Indian, Middle Eastern and African drums and percussion and the Australian Aboriginal Didgeridoo, all mixed together in one gloriously expressive and positive whole that transcends boundaries and unites us all in our common humanity.
Stephen Kent is a Master performer on the Australian Aboriginal Didjeridu who has collaborated with a number of globally renowned musicians, including Airto Moreira (Brazil), Zakir Hussain (India), Habib Koite (Mali), Omar Sosa (Cuba) and Steve Roach (USA). He has pioneered its use in contemporary music across the globe, helping to redefine the sound of one of the world's most ancient instruments. Geoffrey Gordon (Drums/Percussion) has worked on Broadway and internationally, and he recorded and toured for more than a dozen years with Jai Uttal in the Pagan Love Orchestra. Gordon has worked on several Coen Brothers movie soundtracks with composer Carter Burwell. He's also toured and worked internationally with Ram Dass at public talks and retreats as well as on recordings and the film "Fierce Grace." Sukhawat Ali Khan (Vocals/Harmonium) represents the family lineage of the 600-year-old Sham Chorasi traditional school of music. His training in both classical raga and Sufi Qawwali singing began at the age of 7 under his father, legendary Pakistani/Indian vocalist Ustad Salamat Ali Khan. Sukhawat's unique ability to draw from traditional and contemporary musical forms has helped him develop cross-cultural collaborations.

loading tweets
Coming Up