Cathy Barton & Dave Para
Part of the 2015 Albuquerque Folk Festival
Time: 12:00pm Day: Thursday Doors: 11:00am Ages: All Ages Price: FREE
This Event Has Ended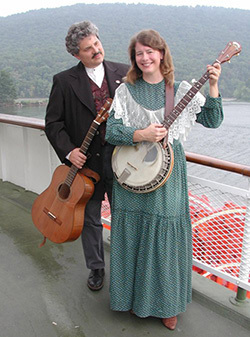 This concert is part of the 2015 Albuquerque Folk Festival, taking place on June 5 & 6 at the Albuquerque Balloon Museum. Cathy and Dave will be performing and hosting workshops at the Folk Festival too.
Come hungry!  We'll have Kebab Caravan on hand serving up delicious Turkish and Mediterranean food.  We are ready for some Doner Kebab!
For over 35 years, Cathy Barton and Dave Para have won acclaim for their variety and expertise in vocal and instrumental music. In the words of folk musician Art Thieme, "This duo from Missouri make some of the best music you'll ever hear."
Cathy and Dave have celebrated the musical traditions and folk life of Missouri and the Ozarks in festivals, clubs, concert halls, schools and studios across the U.S. and Europe. Their audiences are as diverse as their repertoire. A versatile duo, Cathy and Dave play several stringed instruments, including hammer and fretted dulcimers, banjo, guitar and autoharp, as well as "found" instruments like bones, spoons, mouthbow and leaf. Their concerts range from the lively dance tunes they have collected in their home region to old ballads to new songs. They have conducted several instrumental workshops as well as those about songs from the Civil War, from American rivers, old gospel and children's songs and Christmas music.
Dave is best known for his guitar wizardry and his quick wit on stage. He began his music career by taking guitar lessons at Chicago's Old Town School of Folk Music before moving to Columbia, MO, to study journalism at the University of Missouri. He helped manage Columbia's Chez Coffeehouse, a focal point of folk music in Central Missouri, for 30 years. There he started accompanying several fiddlers, like master and champion Taylor McBaine, and began playing in local string bands like the Little Dixie Hoss-Hair Pullers, developing a distinctive back-up guitar style; and he met Cathy there, as well. After marrying Cathy in 1979, he worked at newspaper jobs in Western Kentucky and Central Missouri, the last as editor of the Boonville Daily News. The couple remained in Boonville after Dave left the paper to pursue his life in minstrelsy with Cathy.
Cathy holds college and graduate degrees in humanities and folklore and has worked as a folklorist at the Ozark Folk Center in Mountain View, AR. A recognized master of the frailing banjo style, Cathy has twice won the Tennessee Old-Time Banjo Championship, and Roy Acuff often called her his "favorite banjo player," because her playing reminded him of earlier days of country music. Cathy can also be credited for some of the growing interest in the hammered dulcimer in the Midwest. In the mid-1970s, she was one of the first to play it at the Walnut Valley Festival in Winfield, Kan., providing a number of current players with their first hearing of the instrument.
Cathy and Dave have over ten recordings to their credit, two of which include music from the Civil War on the Western Border.
This is the latest in a monthly series of free events in collaboration with the Friends for the Public Library.


---
---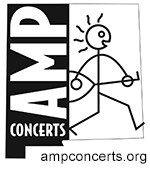 loading tweets
Coming Up