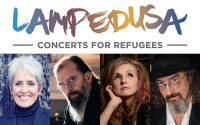 Joan Baez, Steve Earle, Patty Griffin, James McMurtry, The Mastersons & Rahim AlHaj
Lampedusa: Concerts for Refugees
Time: 7:30pm Day: Friday Doors: 6:30pm Ages: All Ages
This Event Has Ended
Tickets cost $75, $85, $95, $125 and $250 (plus applicable service charges). Tickets are available through the KiMo Box Office and Hold My Ticket (112 2nd St SW), 505-886-1251, Monday to Friday 9 AM - 6 PM, Sat & Sun 11 AM - 6 PM.
$250 tickets include a concert poster signed by all the artists and an event t-shirt.

Produced by Jesuit Refugee Service/USA, in partnership with the UNHCR, the UN Refugee Agency, Lampedusa: Concerts for Refugees is raising awareness and money to support expanded educational opportunities for displaced people through JRS's Global Education Initiative. Funds raised from the tour help refugees to heal, learn, and thrive.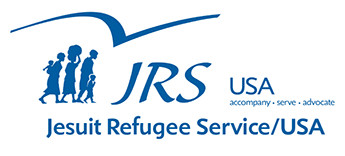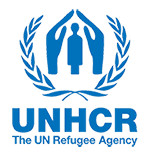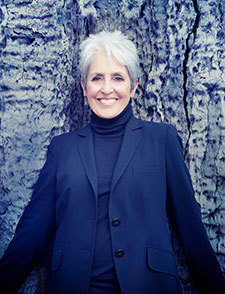 Joan Baez [web site | Amazon.com] has been as busy as ever in the years since she celebrated the 50th anniversaries of her legendary residency in 1958 at the famed Club 47 in Cambridge, and her subsequent debut at the 1959 Newport Folk Festival.
In addition to multiple tours of the US and abroad, the recent past has included the induction of Joan's 1960 debut Vanguard LP by the National Recording Academy into the Grammy Hall Of Fame and the presentation to her of the inaugural Joan Baez Award for Outstanding Inspirational Service in the Global Fight for Human Rights at Amnesty International's 50th Anniversary gathering in 2012. 
She remains a musical force of nature whose influence is incalculable—marching on the front line of the civil rights movement with Martin Luther King, inspiring Vaclav Havel in his fight for a Czech Republic, singing on the first Amnesty Interna­tional tour and standing alongside Nelson Mandela when the world celebrated his 90th birthday in London's Hyde Park. She shined a spotlight on the Free Speech Movement, took to the fields with Cesar Chavez, organized resistance to the Vietnam War, then forty years later saluted the Dixie Chicks for their courage to protest the Iraq war. Her earliest recordings fed a host of traditional ballads into the rock vernacular, before she unselfconsciously introduced Bob Dylan to the world in 1963, beginning a tradition of mutual mentoring that continues to this day.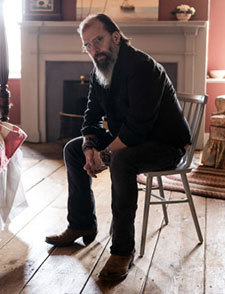 If you ever had any doubt about where Steve Earle's [web site | Amazon.com] musical roots are planted, his new collection, So You Wannabe an Outlaw, makes it perfectly plain. "There's nothing 'retro' about this record," he states. "I'm just acknowledging where I'm coming from." So You Wannabe an Outlaw is the first recording he has made in Austin, Texas. Earle has lived in New York City for the past decade but he acknowledges, "Look, I'm always gonna be a Texan, no matter what I do. And I'm always going to be somebody who learned their craft in Nashville. It's who I am."
In the 1970s, artists such as Waylon Jennings, Willie Nelson, Johnny Paycheck, Billy Joe Shaver and Tompall Glaser gave country music a rock edge, some raw grit and a rebel attitude. People called what these artists created "outlaw music." The results were country's first Platinum-certified records, exciting and fresh stylistic breakthroughs and the attraction of a vast new youth audience to a genre that had previously been by and for adults. In the eighties, The Highwaymen was formed by Johnny Cash, Willie Nelson, Kris Kristofferson and Waylon Jennings. Their final album The Road Goes On Forever, released in 1996, began with the Steve Earle song "The Devil's Right Hand."
So You Wannabe an Outlaw is an homage to outlaw music. "I was out to unapologetically 'channel' Waylon as best as I could," says Earle. "This record was all about me on the back pick-up of a Fender Telecaster on an entire record for the first time in my life. The singing part of it is a little different. I certainly don't sound like Waylon Jennings."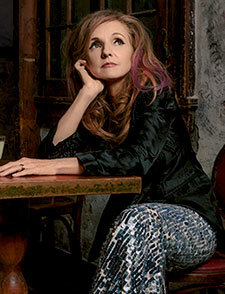 Patty Griffin [web site | Amazon.com] is a Grammy-Award winning artist who has achieved great acclaim for her songwriting as well as her powerful voice. Her first two albums, Living With Ghosts and Flaming Red, are considered seminal albums in the singer-songwriter genre, while Children Running Though won Best Album and led to her being named Best Artist at the 2007 Americana Music Awards. She won the Grammy for Downtown Church, her 2010 gospel album. Her songs have been covered by a myriad of artists including Emmylou Harris, The Dixie Chicks, Joan Baez and Bette Midler. She was born in Old Town, Maine and resides in Austin, Texas.
Over nine albums, Griffin has proven herself a writer of uncommon perception, with a genius for character-driven storytelling. On Servant of Love, her tenth, she brings that genius to bear on her over-arching themes. The same trans-migrated soul seems to inhabit the characters in these songs, all different, yet all walking the same beat, speaking from the same source: the storyteller herself, of course, but also, the album suggests, a greater source. A source we reject at our peril. That melting polar ice cap in "You Never Asked Me"? That's no metaphor. That's the real world consequence of our spiritual deficit.
As Servant Of Love travels through different musical terrains—folk and blues, rock and jazz, ancient sounds and modern—a spare, organic quality persists. Patterns and recurrence weave through the album in small ways and large: the drone of open tunings, modal riffs and bluesy moves, images of nature. That lonely trumpet. They create a sense of sonic return that buoys Griffin's larger message: Love persists. In the dark, in the mud, in disaster, in the sun, there love is. An elemental force.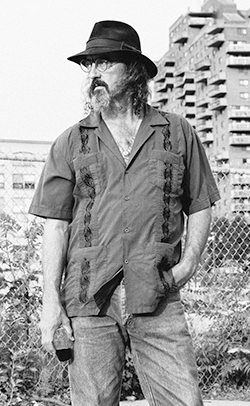 James McMurtry [web site | Amazon.com] spins stories with a poet's pen and a painter's precision. The acclaimed songwriter's latest album, Complicated Game, his first collection in six years, spotlights a craftsman in absolutely peak form as he turns from political toward personal ("These Things I've Come to Know," "You Got to Me"). "The lyrical theme is mostly about relationships," McMurtry says. "It's also a little about the big old world verses the poor little farmer or fisherman. I never make a conscious decision about what to write about."
Clearly, he's only improving with time. "James McMurtry is one of my very few favorite songwriters on Earth and these days he's working at the top of his game," says Americana all-star Jason Isbell. "He has that rare gift of being able to make a listener laugh out loud at one line and choke up at the next. I don't think anybody writes better lyrics." "James writes like he's lived a lifetime," echoes iconic roots rocker John Mellencamp.
McMurtry tours year round and consistently throws down unparalleled powerhouse performances. The Washington Post notes: "Much attention is paid to James McMurtry's lyrics and rightfully so: He creates a novel's worth of emotion and experience in four minutes of blisteringly stark couplets. What gets overlooked, however, is that he's an accomplished rock guitar player... serious stuff, imparted by a singularly serious band."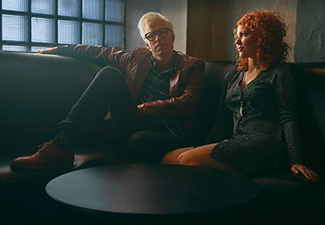 Husband-and-wife duo The Mastersons [web site | Amazon.com] feature singer-guitarist Chris Masterson and singer-violinist-guitarist Eleanor Whitmore. For the last seven years, The Mastersons have kept up a busy touring schedule, performing as both the openers for Steve Earle and as members of his band, The Dukes, in addition to playing their own relentless slate of headline shows and festivals. It was Earle, in fact, who pushed the duo to record their acclaimed debut, Birds Fly South, in the first place.
"Before we hit the road with him in 2010, Steve said, 'You'd better have a record ready because I'm going to feature you guys during the show,'" remembers Eleanor Whitmore. "We didn't even have a band name at the time. We were going through all these ideas and Steve suggested, 'Why don't you just be The Mastersons, and that was that."
Upon its release in 2012, Birds Fly South was a breakout critical hit on both sides of the pond, with Uncut awarding the album 9/10 stars and Esquire dubbing The Mastersons one of the "Bands You Need To Know Right Now." Two years later, they followed it up with Good Luck Charm, praised by Mother Jones for its "big-hearted lyrics, tight song structures, and sweetly intertwined harmonies." The album earned The Mastersons slots on NPR's Mountain Stage and at festivals around the world, from San Francisco's Hardly Strictly Bluegrass to Australia's Byron Bay Bluesfest. Their latest album, Transient Lullaby, is rich with Eleanor's stirring string arrangements and Chris's masterful guitar work.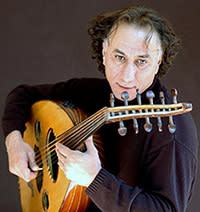 Virtuoso oud player and composer Rahim AlHaj, born in Baghdad, Iraq, has found in his ancient instrument, whose written history spans some 5,000 years, a unique voice that speaks passionately to contemporary listeners of every musical background. Deftly combining traditional Iraqi maqams with contemporary stylings and influences, AlHaj seeks to translate into music the suffering, joy, anxiety, and determination that he has experienced and witnessed in his lifelong struggle against injustice—as an Iraqi, a political refugee, and today as an American citizen. Communicating with a compelling immediacy that bypasses cultural obstacles, his music speaks irresistibly to the heart in a universal language of compassion.
Rahim has performed around the world and is considered one of the finest oud players in the world. He has won many accolades and awards, including two Grammy nominations. Rahim has recorded and performed with other master musicians of varied backgrounds and styles including genre-busting American guitarist Bill Frisell, modern accordion innovator Guy Klucevsek, Indian sarod maestro Amjad Ali Khan and indie-rock pioneers REM. He has composed pieces for solo oud, string quartet, symphony and beyond. Rahim's music delicately combines traditional Iraqi maqams with contemporary styling and influence. His compositions evoke the experience of exile from his homeland and of new beginnings in his adopted country. His pieces establish new concepts without altering the foundation of the traditional "Iraqi School of Oud."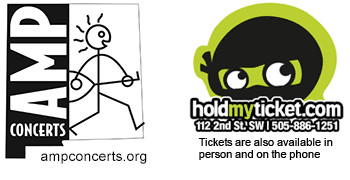 loading tweets
Coming Up