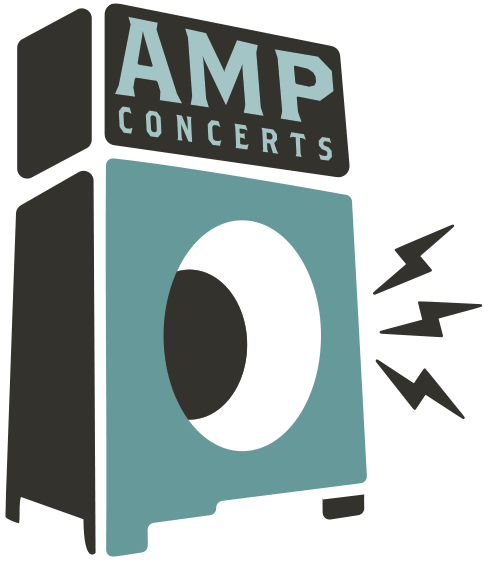 AMP Concerts offers innovative and inspiring arts programming throughout New Mexico. A portion of all AMP ticket sales goes to fund free community concerts, workshops, school programs & artist residencies.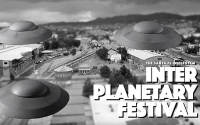 SFI and AMP present
Ozomatli - FREE SHOW
Santa Fe Interplanetary Festival opening night
Time: 8:30pm Day: Thursday Doors: 11:00am Ages: All Ages
This Event Has Ended
This FREE show is part of the InterPlanetary Festival, which combines the thought-provoking aspects of a Science Conference with the experiential pleasures of a summer festival. At the heart of the two-day event, SFI is building an InterPlanetary Ideas and Innovations Expo, to showcase important projects and technologies to the future planetologists attending this event. Additionally, SFI will host InterPlanetary Panel Discussions on topics most relevant to humanity's future. The expo and panels take place in the center of the Santa Fe Railyard, surrounded by a progressive InterPlanetary Arts Market, a sci-fi film showcase, local coffee, local beer, InterPlanetary pop-up art installations, locally prepared food, creative workshops, artist presentations, an immersive digital/new-media arts installation, a maker space, and a live outdoor concert series. And, this festival is COMPLETELY FREE to attend. In this way, the InterPlanetary Festival hopes to galvanize attendees to take on and engage with the largest challenges of humanity's future in an inviting, inspiring, inclusive, safe and fun space.
Click here if you'd like to register to get more info about the InterPlanetary Festival!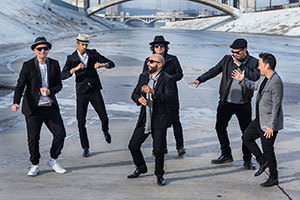 Since its inception in 1995, innovation and creativity have defined Ozomatli. Hailing from Los Angeles, the group found a way to represent the city's eclectic culture through music that appeals to the local community and the world beyond. Ozomatli's success is exemplified in an impressive variety of genres from classic to modern Latino, urban, hip-hop and other world styles. The "Dioses del Baile," or "Gods of Dance," have created one of the most exciting, captivating and flat-out fun live shows touring today. They continue to harness their musical instincts by conceiving new concepts and forging new sounds that keep fans on their toes and the world dancing.
Ozomatli catapulted to the top of the live music scene with its first eponymously titled album. The impact of the album was felt throughout the music world, and earned them the opportunity to open for Carlos Santana on his Supernatural tour. Following the success of its first album and touring with Santana and Mana, Ozomatli released its sophomore album, Embrace the Chaos, which garnered a Grammy award for Best Latin Rock/Alternative Album. The follow up album, Street Signs, won both the same award and the Latin Grammy Award for Best Alternative Music Album in 2005.
On its latest album, Nonstop Mexico to Jamaica, Ozomatli gives classic and iconic Latin songs a reggae twist. "Anyone who is 8 or 80 will recognize 'Sabor a mi' or 'Bésame mucho,' and with these new renditions, these classics become reborn, allowing a whole new generation to sing, dance and keep the legends alive," Ozomatli's percussionist and MC Justin "El Niño" Porée says.
The InterPlanetary Project, powered by the Santa Fe Institute, seeks to engage with pressing problems of today by imagining the challenges of tomorrow. We seek to change the world one planet at a time.

---