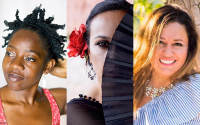 Ni De Aqui Ni De Allá - A New Citizen Celebration
Honoring Albuquerque's Newest Citizens - Rujeko Dumbutshena (Zimbabwe), Valeria Montes (Mexico) and Jackie Zamora (Peru)
A Fundraiser for Encuentro, NM Immigrant Law Center & Vizionz-Sankofa Immigrant and Refugee Project
Time: 5:00pm Day: Sunday Doors: 4:00pm Ages: All Ages Price: $15
This Event Has Ended
Tickets cost $15 + donations.  This was our way to make the event on a sliding scale.  All donations and proceeds from the event will be split between three immigrant support groups - Encuentro, New Mexico Immigrant Law Center and The Vizionz-Sankofa Immigrant And Refugee Project.  
The evening will start with dance performances from Valeria Montes and the Casa Flamenca crew and Rujeko Dumbutshena. The party will continue in the lobby with a full concert set from Baracutanga, one of the many bands Jackie Zamora sings in.
Come early for information on the different organizations and to visit and mingle.  We'll have tacos, burritos and aguas frescas available from Señor Tacos before the show too!
Thanks to Dual Language Education of New Mexico for sponsoring this event!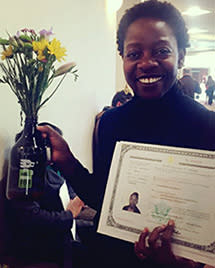 Rujeko Dumbutshena is a Zimbabwean-born dancer, pedagogue, and scholar who specializes in contemporary African dance. She is currently on the dance faculty at the Central New Mexico Community College. Before coming to New Mexico, she served as a faculty member at Sarah Lawrence College for eight years. Rujeko is also a MFA candidate at the University of New Mexico.  She teaches neo-traditional and contemporary African dance and is conducting scholarly research on the interplay of gender and power in the rainmaking rituals of communities in southern Africa. She has directed African dance conferences and performance and has been invited to be a part of numerous productions, workshops and conferences. Her artistic career was propelled by being an original ensemble member in the Broadway musical production of "Fela!"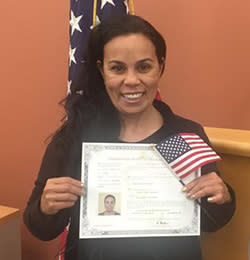 Valeria Montes has been described as "mesmerizing" by the Detroit Free Press and "beauty in motion" by the Metro Times. She is known as La Chispa (the Spark) for her passionate and vibrant interpretation of Cante Flamenco (flamenco song) and for her complex rhythmic zapateado. Born in Mapimi, Dgo., Mexico, Montes began her dance studies at the age of five studying ballet, baile folklorico, and gymnastics. At age of 20, she moved to Michigan, where she started dancing Spanish classical dance. Eventually, Montes moved to Spain to immerse herself in the world of flamenco and was very fortunate to study with legendary families and artists of flamenco. She has also studied cante flamenco with Esperanza Fernandez, which she feels is vital for dancers to do in order to understand the art form in a more profound way. In 2010, Montes won the prestigious Kresge artist fellowship for Performing Arts. Valeria now serves as Executive and Artistic Director of Casa Flamenca in Albuquerque, where she is also a full-time instructor.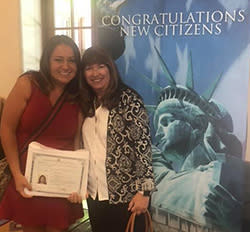 Jackie Zamora was born and raised in Lima, Perú. She began studying with her mother, a former dancer/choreographer and Zarzuela singer, at the age of 13. Upon arrival in the United States at age 15, she continued to study choral ensemble singing and was a member of the Western New Mexico Chamber singers and the University of New Mexico Concert Choir. Inspired by her Latin roots, she joined the salsa band Casablanca and began to explore salsa, Latin jazz and bossa nova idioms. Her 2002 recording with Casablanca, entitled Peregrinos, received the best tropical/salsa song of the year award and the female vocalist of the year award from the New Mexico Hispano Entertainers Association. In 2007 she was part of the cast of the first Zarzuela in Albuquerque by Teatro Nuevo Mexico, titled "Luisa Fernanda," and then again in 2007, she was cast in "La Corte de Faraón". Jackie has also played with the salsa band Encanto and the Afro-Peruvian band Concepto Tambor. Jackie is currently the lead vocalist for Calle 66, her self-titled Brazilian Quintet, Baracutanga, Encuentro and La Trova.
Since its inception in 2010, Encuentro's focus has been to provide the Latino immigrant community with top quality adult education programs in a welcoming and culturally accessible environment. Strengthening skills in the areas of English language and literacy, high school equivalency, and technology are essential to the successful integration and economic success of immigrants; however, without a longer-term plan for connecting new knowledge and skills to viable income-generating opportunities, immigrants can struggle to advance.
The mission of the New Mexico Immigrant Law Center is to advance justice and equity by empowering low-income immigrant communities through collaborative legal services, advocacy, and education. Since its modest beginnings in 2010, NMILC now has a staff of over 20, and its services, mission, and vision have expanded to encompass a wide range of legal issues affecting low-income immigrants. With each new project, they stay committed to their founding principle of operating as a social justice organization committed to working with, rather than for, low-income immigrant groups across the state. They partner with local community organizing groups to ensure their programs are responsive to emerging needs in the community.
The Vizionz-Sankofa Immigrant And Refugee Project helps the African Refugee and Immigrant population in New Mexico become equipped and empowered to thrive and contribute to community development by addressing linguistic and socio-cultural challenges they face on arrival to the United States. Vizionz-Sankofa assists refugees with a smooth transition of linguistic competence and cultural experience from their mother tongues, spoken and signed languages to English and American Sign Language, without losing their native language and culture, while simultaneously adapting to their new language and culture.
---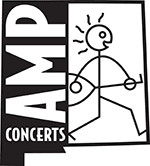 loading tweets
Coming Up