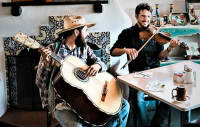 Lone Piñon For Kids!
Time: 12:30pm Day: Tuesday Doors: 12:00pm Ages: All Ages
This Event Has Ended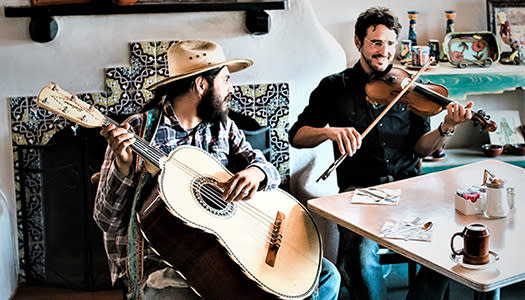 AMP & South Broadway Cultural Center are embarking on a new project to provide cultural programs for the schools in the SBCC neighborhood.  
This program is not open to the general public, but for the local school kids. We'll be opening them up to homeschoolers in the future.  
We will try to stream the shows live on Facebook, though, so feel free to join us online!
Lone Piñon is an acoustic conjunto from Northern New Mexico whose music celebrates the diversity and integrity of their region's cultural roots. Using violins, accordion, quinta huapangera, bajo sexto, guitarrón, tololoche and vocals in Spanish, English, Nahuatl, and P'urépecha, the group has revived and updated the Chicano string band style that once flourished in New Mexico, bringing a devoted musicianship to Northern New Mexican polkas and chotes, virtuosic Mexican huapango and son calentano, and classic borderlands conjunto.
New Mexico has long been a crossroads not only of cultures, but of eras—a place where ancient ways of being exist alongside modern life. The oldest strands of New Mexican traditional music began to become scarce in the 1950s when New Mexico was rapidly and at times forcibly integrated into the American economic and cultural environment. But testaments and bridges to this older world have remained in recordings, photos, and most importantly in the living memory of elders.  The musicians of Lone Piñon—Noah Martinez (bajo quinto, quinta huapanguera, guitar, tololoche, guitarrón, electric bass) and Jordan Wax (violin, piano- and two-row accordions, mandolin, guitar, vocals)—were lucky enough to be initiated early in their musical path into the traditions of elder musicians, who instilled in them a respect for continuity and an example of the radicalism, creativity, and cross-cultural solidarity that has always been necessary for musical traditions to adapt and thrive in each generation. In 2014, they formed Lone Piñon in an effort to find and strengthen the oldest strands of New Mexico string music, sounds that had all but disappeared from daily life. Through relationship with elders, study of field recordings, and connections to parallel traditional music and dance revitalization movements in the US and Mexico, they have brought the language of New Mexico traditional music and related regional traditions back onto the modern stage, back onto dance floors, and back into the ears of a young generation. 
Thanks to the City of Albuquerque for funding support on this project.

---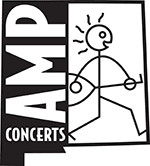 loading tweets
Coming Up