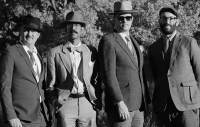 Le Chat Lunatique
Time: 6:00pm Day: Saturday Ages: All Ages
This Event Has Ended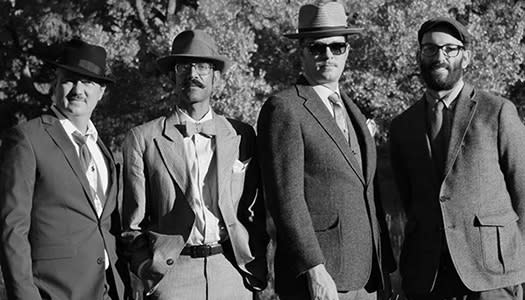 This event will be streamed from the AMP Concerts Facebook Page and on YouTube.
Sign up for reminders at either location.
While all our concerts are on hold, AMP Concerts is reaching out to local artists to give them work and give you entertainment in these difficult times. AMP maintains a fund to pay for community projects, which have primarily been school programs and artist residencies. In this time of crisis, we are using those funds to hire local artists and tech crews to create streaming events—and to act as a catalyst for the community to support art as well.
Everyone performing and working on the show is being paid. There will be no audience, just musicians, sound and video people who will follow social distancing guidelines.
These programs may be cancelled if current New Mexico health guidelines become more restrictive.
As unpredictable, fearless, and entertaining as their namesake, Le Chat Lunatique purveys an addictive genre they call "filthy, mangy jazz," a signature sound that makes you want to smoke and drink too much—if only you could get off the dance floor. Le jazz hot of Django Reinhardt and Stéphane Grappelli is their north star, but they use that beacon to navigate through a wide range of genres, blending Western swing, classical, reggae, doo-wop, and "anything else we damn well please" into strikingly original compositions and audaciously reworked standards alike.
Le Chat Lunatique is Muni Kulasinghe's theatrical vocals, his violin skittering across the music like beads of water on a hot skillet—inspired as much by a legless Polish gypsy he encountered on his vagabond travels as by the great Grappelli. It's the axe of guitarist John Sandlin, the classicist who fell under the sway of Reinhardt, felling bar after bar of music with ferocious dexterity. It's the slap-happy bass and slyly sweet vocals of Jared Putnam, the sinisterly innocent one whose dark past embraces both death metal and Western swing. It's Greg.
The group began prowling the nightspots of Albuquerque—that secret haven of hot jazz—back in 2005, spontaneously impregnating the ears of unsuspecting audience members, who found themselves unable to stop listening or dancing or making merry. From their earliest gigs, Le Chat Lunatique has offered swinging originals with ear-snagging hooks and stories to tell—well-constructed little gems that propagate earworms for ongoing pleasure.
---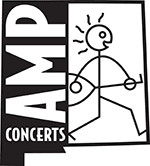 loading tweets
Coming Up