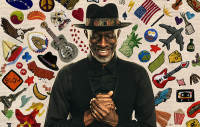 Keb' Mo' (full band)
Special Guest: The Brother Brothers
Time: 7:00pm Day: Tuesday Doors: 5:30pm Ages: All Ages
This Event Has Ended
Tickets cost $69 for Tier 2, $89 for Tier 1 (including all service charges). They are also available by phone through Hold My Ticket at 505-886-1251.
This concert is on the polo field at HIPICO.  It's a large grassy field.  It is not a drive-in concert.  Tickets are per person.  You will walk onto the field to see the show.  There will be two large General Admission sections.  Tier 1 tickets get access to the closer GA section.  Tier 2 tickets get access to the second General Admission section.  The field is huge, so there is ample room to spread out as much as you like!
CHAIRS WELCOME • COOLERS WELCOME • OUTSIDE FOOD OR DRINK WELCOME (No Alcohol allowed though!) • FOOD & BEER AVAILABLE FOR PURCHASE • SHADE STRUCTURES OK (but need to be out of the way or taken down at show time) • NO RE-ADMISSION ONCE IN THE PARK • SORRY, NO PETS! 
Vendors at this show:
Santa Fe Music Week is a citywide celebration of live music from August 22-30, sponsored by New Mexico Tourism and Santa Fe Brewing. Get the complete schedule at ampconcerts.org or SantaFe.org/musicweek.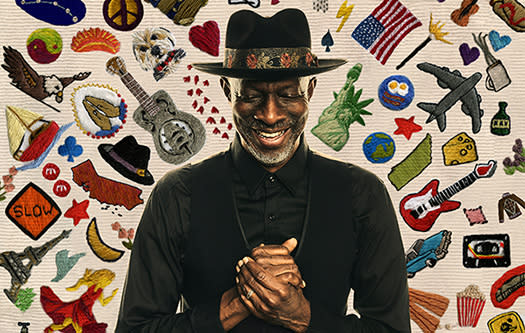 "I'm more interested in pleasing myself, and making records that make me feel proud and make me feel like I've done my best. And if other people like it, that's gravy," states Keb' Mo.
Indeed, in his quarter-century as a recording artist, the charismatic singer/guitarist/ songwriter and five-time Grammy Award winner has consistently made music that reflects his own passions and interests. In the process, he's earned a reputation for his ability to draw upon his bottomless roots-music expertise to make deeply expressive, highly personal music.
Since arriving on the scene in the early 1990s, Kevin Roosevelt Moore (rechristened Keb' Mo' around 1994) has earned a reputation for his mastery of multiple blues styles, his ability to combine traditional approaches with a contemporary attitude, and for his timeless storytelling sensibility. In addition to releasing a series of acclaimed albums, he's lent his talents to a variety of theater and film projects, and collaborated with a wide range of prominent musicians from various genres, as well as having his songs covered by a broad array of notable artists. He's also a vocal advocate for the preservation of the blues, and is active in charities that support music education.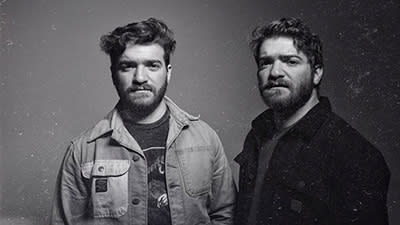 The Brother Brothers are David and Adam Moss, identical twins born and raised in Peoria, Illinois, formerly based in Brooklyn, New York, but ultimately and profoundly shaped by indiscriminate rambling. They are the kind of people who have a story about everything, and moreso, one you might genuinely like to hear. 
The Brother Brothers' songs are of neither grandeur nor tragedy, nor lore nor trend, but of outright humanity. Crafted with precision, poignancy, and palpable heart, these tales are as easily projected to an amphitheatre of fans as they are exchanged in aisle eight of the grocery store, as resonant to cosmopolitan professionals as to musing bohemians, as familiar and beloved to an internet of strangers as to a campfire of friends.   
---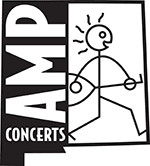 loading tweets
Coming Up