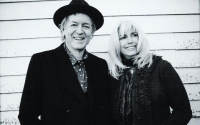 Presented by Subaru of Santa Fe
Emmylou Harris and Rodney Crowell
The Traveling Kind Tour
A Fundraiser for the Santa Fe Animal Shelter
Time: 7:30pm Day: Monday Doors: 6:30pm Ages: All Ages
This Event Has Ended
Tickets for this show cost $31 to $106 (including all service charges). 

Tickets are also available through Hold My Ticket (112 2nd St SW), 505-886-1251, Monday to Friday 9 AM - 6 PM, Sat & Sun 11 AM - 6 PM.
There are a small number of VIP Meet & Greet tickets available.  These tickets are in the front row and include an exclusive Meet & Greet with Emmylou & Rodney (limited to 20 people), a personal photograph with both performers, the new Traveling Kind CD and a gift bag.  VIP Meet & Greet tickets cost $275 (including all service charges).


This concert is a fundraiser for the Santa Fe Animal Shelter and sponsored by Subaru of Santa Fe.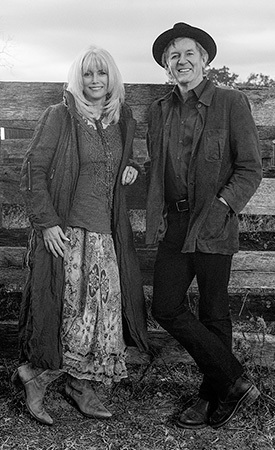 Emmylou Harris first heard Rodney Crowell's music 40 years ago when her producer, Brian Ahern, played her a demo recording of one of Crowell's songs: "Bluebird Wine." "From that first bar of music, I just knew. It was the bomb," recollects Harris. "Bluebird Wine" became the opening track of her 1975 Top Ten country debut, Pieces of the Sky. Crowell went on to become rhythm guitarist and harmony singer in her now legendary Hot Band, and he soon landed his own solo deal with Warner Bros., releasing his Ahern-produced debut, Ain't Living Long Like This, in 1978. Harris would quickly be recognized as one of the finest young song interpreters on the nexus of country, folk, and rock, and Crowell himself would become a sought-after songwriter, producer, and performer, whose work would be covered by Johnny Cash, the Grateful Dead, Etta James, and Bob Seger, among countless others—and continue to be treasured over the years by Harris.
Harris and Crowell's new album, The Traveling Kind, follows the longtime friends' first duet album, 2013's Old Yellow Moon, which won Best Americana Album at the 56th annual Grammy Awards as well as two awards at the 2013 Americana Music Association Honors & Awards Show, for Album of the Year and Duo/Group of the Year. The album also debuted at #4 on the Billboard's Top Country Albums chart.
A 13-time Grammy winner and Billboard Century Award recipient, Harris' contribution as a singer and songwriter spans 40 years. She has recorded more than 25 albums and has lent her talents to countless fellow artists' recordings. In recognition of her remarkable career, Harris was inducted into the Country Music Hall of Fame in 2008. Her most recent solo album, 2011's Hard Bargain, debuted in the top 20 on the Billboard 200 chart and received tremendous critical acclaim—the Associated Press called it "gorgeous" and said Harris' "silvery soprano is in fine form," while USA Today raved, "her unmistakable soprano, at once grainy and ethereal, still wraps itself around a lyric with an angel's delicate warmth."
Crowell's 1988 breakthrough Diamonds and Dirt generated five #1 singles and a Grammy Award for the song "After All This Time." His critically acclaimed works The Houston Kid, Fate's Right Hand, The Outsider, and Sex and Gasoline were followed by the 2010 release of his memoir, Chinaberry Sidewalks. In 2011, Crowell released KIN: Songs by Mary Karr and Rodney Crowell, which debuted at #1 on the Americana album chart and featured specials guests including Kris Kristofferson, Vince Gill, and Lucinda Williams, among many others. His most recent solo album, Tarpaper Sky, was released in 2014. Crowell's honors also include an ASCAP Lifetime Achievement Award and membership in the Songwriters Hall of Fame.
"Whether sharing leads or stepping back to shadow a verse, Harris and Crowell combined their individual vocal strengths to form a greater whole. Based on both trust and skill, their harmonies soared and ached, paralleling the up-and-down trajectories of narratives filled with loss, resilience and hope. Blending with Crowell's stern tones and high-and-lonesome twang, Harris' elegiac sighs and ethereal falsetto brought comforting warmth to hushed numbers like 'No Memories Hanging 'Round.'"
—Chicago Tribune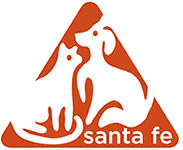 This concert is a fundraiser for the Santa Fe Animal Shelter
The Santa Fe Animal Shelter is the largest animal shelter and care facility in northern New Mexico. We serve more than 5,000 lost, stray, abandoned or injured animals and offer services to more than 16,000 companion animals and their guardians each year. As a private, not-for-profit 501(c)(3) organization, we receive nearly all of our funding through private donors in our community and beyond. The Shelter contracts with the City and County of Santa Fe to care for homeless and stray animals, but also serves every animal brought through our front doors from any other source. We work to reunite people with their lost animal companions, and re-home those animals that have gone unclaimed into new homes through our adoption program. Low- and no-cost spay/neuter programs address the overpopulation problems that our community faces. Humane education programs in our local schools teach children to respect and care for all living creatures. Partnered with our community, we work for change in the lives of our companion animals and to end the suffering of all animals.
---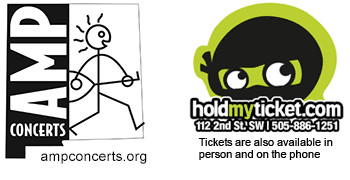 loading tweets
Coming Up