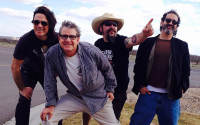 Joe King Carrasco Y Los Side FX
Alex Maryol
Time: 7:00pm Day: Saturday Doors: 6:00pm Ages: All Ages Price: FREE
This Event Has Ended
Register for the event and we'll also send you updates if there are any schedule changes as well as info on future free Railyard programs and events around Santa Fe and Albuquerque.
Join your Santa Fe neighbors on the Railyard Plaza beside the landmark Water Tower for great FREE concerts all summer long.
• Feel free to bring chairs to the concert.
• Bonsai Tacos and Kebab Caravan food trucks will be on hand for your dining options.   
• Food and drink are also available inside Second Street Brewery and Violet Crown Cinema.  
• Come down early to get a spot on the Second Street Brewery patio to enjoy a a cold beer with the music!
• Violet Crown has patio drink & dining options too.
• Ample parking is available in the underground garage just north of REI.
• Download a map (JPG) showing all of the Railyard parking and transportation options.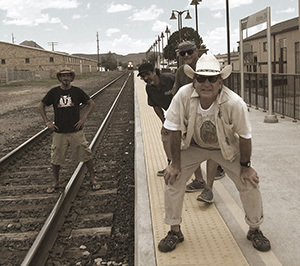 Known as the King of Tex-Mex rock and roll, Joe King Carrasco creates a stylistic borderland of pop rock and Latin rhythms. His cross-cultural stew blends cumbias, vamp, salsa, surf, reggae, blues, and Latin-tinged polkas. It has been a long road, coming from Dumas, Texas, a dusty little west Texas town where in the 7th grade he started playing in garage bands. In his late teens, he was often lured to the beaches in Southern Mexico and was drawn to the Mexican music he was hearing around him. Back in Texas he joined up with future members of the Texas Tornados and formed a band known as Joe King Carrasco & El Molino, and in 1978, he released his first LP, Tex-Mex Rock & Roll.
In 1979, he formed Joe King Carrasco and the Crowns featuring Vox organ-driven Tex-Mex pop. The Crowns released their first single, "Party Weekend," and soon the band was playing chic New York venues and generating lines around the block. The band became one of the first American groups signed to England's legendary Stiff Records. During this time Joe toured extensively throughout Europe, Central America, Bolivia and Columbia as well as across the USA and Canada, consistently delivering high energy performances where dancing was the numero uno priority.
Even with all this going on Joe knew he was ready to take his music to a new level. It was on Stiff Records' Sons of Stiff Tour, while traveling with a British-born Jamaican band called The Equators, that Joe picked up much of his reggae influence. After returning from a very successful year on the road, he put this experience to work and recorded the reggae flavored song "Don't Let a Woman (Make a Fool Out of You)" on his album Synapse Gap for MCA Records.
Several years ago, His Majesty took a few left turns at Nogales and wound up playing with his band at a bar called Pancho y Lefty's in San Miguel de Allende, Mexico. There, the Tex-Mex fell into a slow cool cumbia/reggae groove. This mystical combination of Latino and Caribbean, with a little bit of Sam The Sham thrown in for a spicy flavor, has evolved into a style Joe has termed "Tequila Reggae." This influence can be heard on several of his recordings including "Dia de Los Muertos," "Hot Sun," and "Hay Te Guacho Cucaracho."
In 2003, Joe King Carrasco was inducted into the Austin Music Hall of Fame, and in 2012, Joe was inducted into the Austin Music Hall of Fame for a second time with his band The Crowns. The Academy of Texas Music awarded Joe King Carrasco a Lifetime Achievement Award in 2012. Down in Mexico, Joe was voted best lead guitar in Puente Perula, Jalisco. In March of 2013, Joe was honored with the Entertainer of the Year Award by the Academy of Texas Music along with a Historical Significance Award.
Joe King Carrasco, with over 24 albums to his name, now spends much of his spare time writing music and relentlessly searching for the perfect desolate beach to hang out with his dogs.  He can often be found exploring the twisty back roads from Coahuila all the way to Chiapas, chasing down good inspiration for another Tex-Mex song.
Joining Joe will be his amazing band, Los Side FX: Chuggy Hernandez on bass, Vince Mejia on drums, and Albert Besteiro on guitar. Albert played bass for The Del Castillo Band for over 10 years.
Opening the show is Alex Maryol. The son of Greek-American restaurateurs, Alex grew up in Santa Fe and was raised on the music of Chuck Berry, Fats Domino and Elvis Presley. He began songwriting during his teenage years while performing at smoky bars and coffee shops in downtown Santa Fe. While primarily influenced by blues greats such as Lightning Hopkins and Buddy Guy, Alex maintained a love for all musical genres from classical to grunge. He has opened for artists such as Etta James, Bo Diddley, Ani DiFranco, Michael Franti and Leon Russell, and has performed at the Telluride Blues and Brews Festival and the King Biscuit Blues Festival. 
---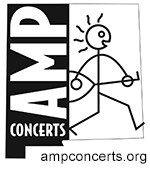 loading tweets
Coming Up