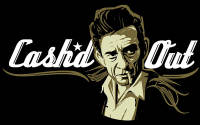 Cash'd Out
A Tribute to Johnny Cash
Time: 7:00pm Day: Saturday Doors: 5:00pm Ages: All Ages
This Event Has Ended
Register for the event and we'll also send you updates if there are any schedule changes as well as info on future free Railyard programs and events around Santa Fe and Albuquerque.
Join your Santa Fe neighbors on the Railyard Plaza beside the landmark Water Tower for great FREE concerts all summer long.
Feel free to bring chairs to the concert.
Food and drink are available inside Second Street Brewery and Violet Crown Cinema.  
Come down early to get a spot on the Second Street Brewery patio to enjoy a a cold beer with the music!
Violet Crown has patio drink & dining options too.
Ample parking is available in the underground garage just north of REI.
Download a map (JPG) showing all of the Railyard parking and transportation options.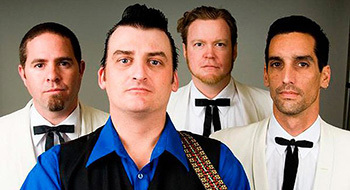 San Diego-based band Cash'd Out channels Johnny Cash in about as close a manner to the real thing as it gets.
How can you tell?
Well, beyond critics having anointed Cash'd Out "the next best thing to Johnny Cash," and the group having won six San Diego Music Awards for Best Tribute Band, and being the only tribute band endorsed by the official Johnny Cash web page, JohnnyCash.com, the real proof lies in what members of Cash's inner circle have said. "[Johnny's daughter] Cindy Cash came to a show, we made her cry and she gave me a necklace with Johnny's hair in a glass locket," explains frontman Douglas Benson. Benson added that Cash producer Lou Robin has also been to several Cash'd Out shows, and claimed that if he closed it eyes it was like "going back in time."
After eleven years, hundreds of thousands of miles on the road and many more fans, those fans continually tell the group how grateful they are that Cash'd Out continues to bring back memories of loved ones who once raised them on the music of Johnny Cash.
Cash'd Out's highlights have been many, W.S. Holland, Cash's longtime drummer, sat in with Cash'd Out at a birthday celebration for Johnny Cash hosted by Bill and Shannon Miller of JohnnyCash.com at the Fender Museum in Corona, California. "And Bill let me play Johnny's cherry sunburst Guild guitar," added Benson.
Cash'd Out has over 150 of JC's songs in their repertoire, including the June Carter Cash duets brought back to fame in the Oscar-winning film "Walk the Line." The band's live shows respectfully reference the late, great Man in Black's Sun Records and early Columbia-era sound, combined with the energy of the classic multi-platinum live recordings from Folsom Prison and San Quentin. The group's genuine love (and authentic recreation) of Johnny Cash's music and its universal appeal fans of all ages and of virtually all musical genres makes each Cash'd Out show a must-see event.

---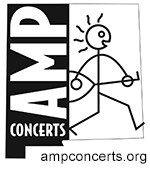 loading tweets
Coming Up