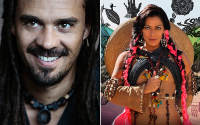 Creativity for Peace and AMP Concerts Present
Michael Franti and Spearhead & Lila Downs
Time: 7:00pm Day: Sunday Doors: 6:00pm Ages: All Ages
This Event Has Ended
Tickets for this show cost $42 to $85 (including all service charges). They are also available through Hold My Ticket (112 2nd St SW), 505-886-1251, Monday to Friday 9 AM - 6 PM, Sat & Sun 11 AM - 6 PM.
There are just a handful of tickets left to this show!  At this point, those few ADA seats in the last row are fair game.  It's ok for anyone to buy them now.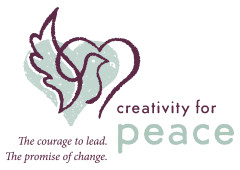 A portion of proceeds will go to support Creativity for Peace, which trains young Palestinian and Israeli women to partner as leaders by breaking down barriers of anger and prejudice to mutual respect, facilitating an understanding of the other, and inspiring action to promote equality and peace. Based in Santa Fe since 2003 and operating in the USA, Palestine, and Israel, the organization uses dialogue and art to introduce the story of the other side and begin the compassion and healing necessary for reconciliation. Programs include a three-week summer intensive, year-round gatherings, advanced leadership training, projects facilitated by young peacemakers for their peers in Israel, Palestine, and the United States, and training of women in the early stages of their political careers.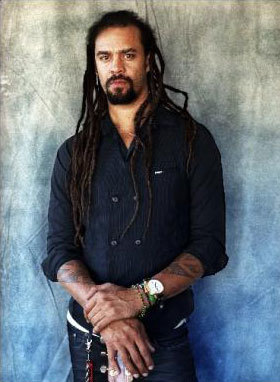 Musician and humanitarian Michael Franti [web site | Amazon.com] and his band Spearhead are known for the communal spirit they create with their extraordinary live shows. With the multi-platinum success of his song "Say Hey (I Love You)" and the chart-breaking release of The Sound Of Sunshine, Franti and his band guarantee a show that will be thought-provoking as well as a fun dance party. "Music is sunshine," says Franti, one of the most positive and conscious artists in music today. "Music gives us new energy and a stronger sense of purpose."
The singer regularly brings down the barrier between the performers on stage and the people in the audience, whether venturing into the crowd to slap hands or pulling fans up to dance, sing and play along with the band. He's a dynamic performer who effortlessly moves tens of thousands of people with his invocations. Watching him, you can't help but think about how much he delights in every moment.
From his beginnings in the post-punk band the Beatings and critically acclaimed hip-hop group Disposable Heroes of Hiphoprisy (who toured with U2 and Public Enemy), Franti has remained a devoted defender of the underdog. For a decade, Franti hosted the Power to the Peaceful free concerts in San Francisco, at first to support incarcerated political activist Mumia Abu Jamal, then as a platform to speak out against escalating violence around the globe. He's made several trips to hot spots in the Middle East to see war's human toll with his own eyes. In 2005, he made the film "I Know I'm Not Alone" about his travels through Iraq, Palestine and Israel.
"I made a commitment to myself years ago that I wouldn't just read about what was happening in the world," he says. "I needed to go and experience it." It was on these trips that he realized people don't necessarily want to hear songs that bluntly address the ills of the world but rather songs that will offer them some escape from their difficulties. "I wouldn't want to live in a society where anger is a force that gets things done," Franti says. "Some people react by throwing a trash can through a window. I'd rather go play music in a school, prison or war zone. Those are the ways I choose to affect change."
Find out why Franti has been called "arguably God's greatest gift to the concert stage since Bruce Springsteen and U2... when Franti and his superb band, Spearhead, step foot on the stage, you will bear witness to one of the greatest musical miracles of your life... you will walk into the show a fan but leave feeling like Franti is a close friend." (antiMUSIC)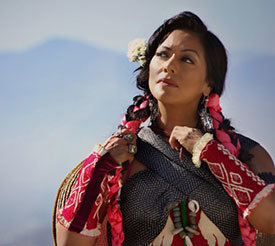 Lila Downs [web site | Amazon.com] has one of the world's most singular voices and innovative approaches to music. Born in the state of Oaxaca, México, she is the daughter of a Mixtec Indian woman, Anastasia Sanchez, who ran away from her village at 15 to sing in Mexico City cantinas, and Allen Downs, a University of Minnesota professor. Lila grew up both in Minnesota and Oaxaca, and studied classical voice and cultural anthropology at the University of Minnesota. Her music and vocal artistry have many influences and is as varied as the ancient cultures that serve as her inspiration. Lila's compositions are often striking commentaries on social conditions, reflecting migration and the search for roots as a core human need. She makes an important and deep connection with her fans, who are of all ages, races, and backgrounds. "I am very fortunate," Downs says. "People who follow our music belong to all walks of life. Every day we connect with them."
For two decades Lila Downs has traveled throughout the world reinterpreting the roots of music, from blues, jazz and soul to cumbia, rock, even rap and klezmer music. She weaves various musical forms with traditional Mexican and native Mesoamerican music, singing in Spanish, English, and the languages of the Mixtec, Zapotec, Maya, and Nahuatl cultures. Her tremendous voice and the originality of her compositions create a musical concept that is highly innovative and unique. Lila is hard to put in a box. She is not simply a Mexican artist, a jazz, blues or a world music artist—there is no real way to categorize her music except to say it is an exciting fusion of international sounds and musical genres.
Lila Downs' compelling 2015 release, Balas y Chocolate (Bullets & Chocolate), earned Downs her fourth Latin Grammy and was included in the UK Sunday Times 2015 Best Albums of the Year as well as the US iTunes best world music releases of 2015.
Thank you to the following for their help in underwriting the show: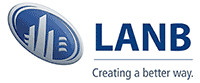 Los Alamos National Bank
Jill Heppenheimer
Rick and Sandra Porter
Alicia Smith
Marg Veneklasen
---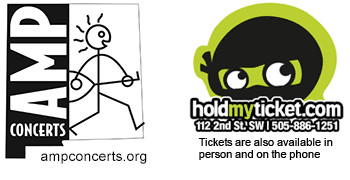 loading tweets
Coming Up